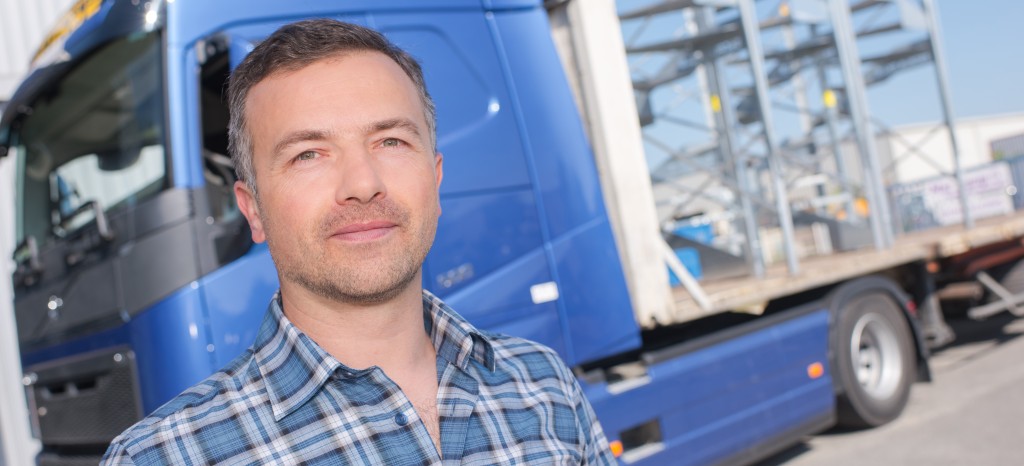 Minimize hazardous risks with our dangerous goods trainings
Companies handling, warehousing or transporting dangerous goods are subject to strict regulation. They depend on qualified personnel with expertise in the statutory regulations governing the storage and transport of such products.
We offer comprehensive training and education that is required by law for persons involved in the transport of dangerous goods and carrying out dangerous activities. Our curriculum includes courses in current laws and statutes for transporting dangerous goods via road, rail, inland waterway and sea.
We have conceived this course on the basis of many years of experience in the field. Our seminars are conducted by well-chosen experts who can effectively and practically share their knowledge.
Contact us now for more information about our dangerous goods training courses!
Safe and compliant with dangerous goods safety advisor (DGSA) and driver certification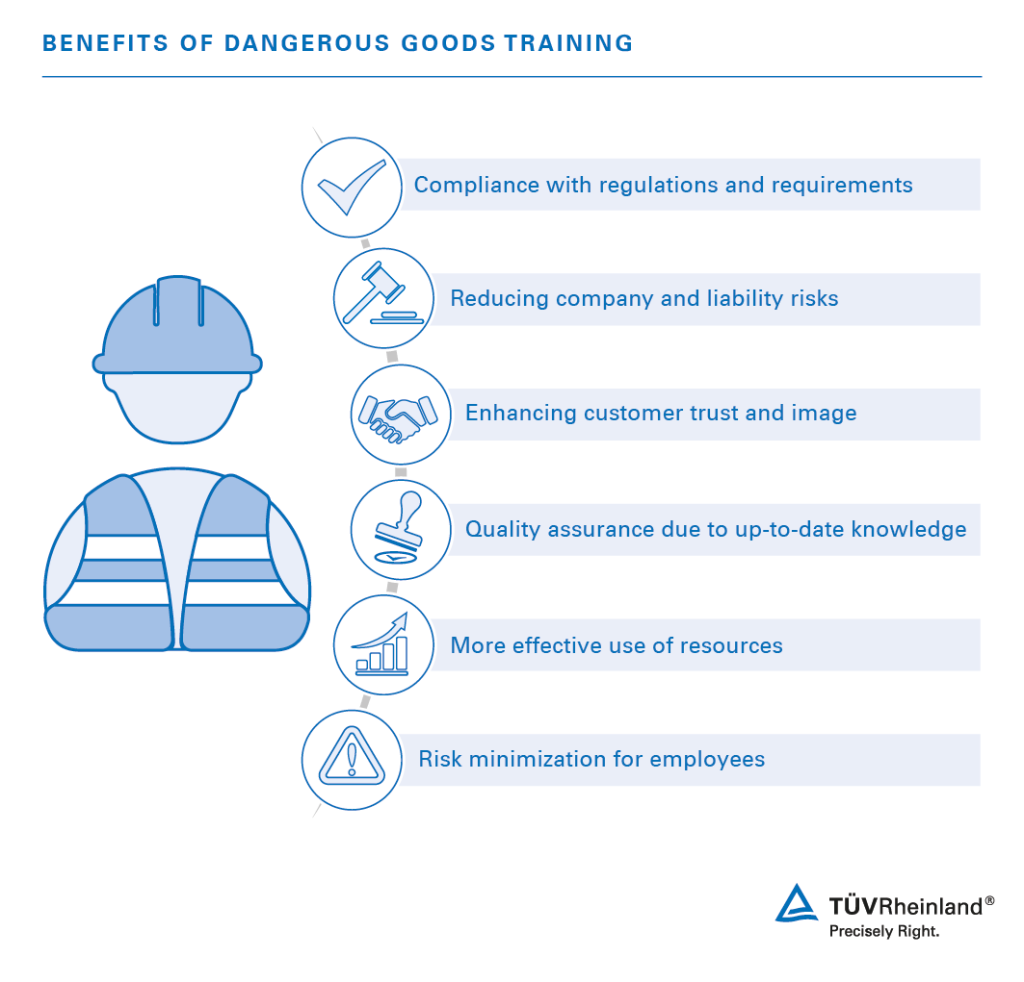 Our training programs provide you entrance to the examination needed to achieve DGSA and dangerous good driver certifications. Qualified dangerous goods services ensure compliance with laws and regulations affecting business and impacting corporate liability. Designated certified dangerous goods personnel enhances company image and boosts confidence among your customers and stakeholders. Our certification adds a valued personal qualification to facilitate effective procedures, minimize risk and provide strong quality assurance.
Comprehensive trainings for dangerous goods safety advisors
We offer comprehensive training for all aspects of handling, storing and transporting dangerous goods. We prepare you for successful certification as a dangerous goods safety advisor or a dangerous goods driver.
Our courses provide you information on regulations for specific modes of transportation. The trainings are open to individuals wishing to qualify as a dangerous goods safety advisor, DGSAs renewing their certification for another five years, dispatchers working in the field, and drivers carrying dangerous goods.
Candidates applying for initial DGSA certification and renewal certificates must participate in basic training. Our approved courses train you to:
Monitor compliance according to regulatory mandates
Oversee operations
Prepare an annual report
Advise company owners and responsible executives
Our courses provide you information on regulations for specific modes of transportation.
The transport of dangerous goods by road, rail, inland waterways or sea must be carried out according to relevant mandates such as:
Dangerous goods regulations
International transport regulations
ADR
RID
AND
IMDG Code
ICAO / IATA
National transport regulations (GGVSEB)
In order to take part in additional transport-specific trainings, participants must complete road transport courses.
Candidates handling and transporting dangerous goods as well as dispatching orders, processing, and signing documentation require training according to Chapter 1.3 of the ADR regulation. These courses provide:
Knowledge specific to your activities
Effective preparation for your everyday tasks
We implement in-depth exercises and current practical examples to help you easily integrate regulations into your corporate structure, processes and practices.
Successful participants are then allowed entry to the subsequent examination relevant to individual certification.
Recognized training from your experienced single-source partner
We provide you with years of training experience. Our interdisciplinary instructors are experts in the areas of fleet management and load security as well as driving and dangerous goods safety.
Contact us now to make sure you are qualified to safely handle and transport dangerous goods according to relevant laws, regulations and public expectations!
Our Sustainability Initiatives
Nothing less than the future is at stake. Companies, institutions, public authorities and each and every one of us can play a positive role in shaping the path to tomorrow. We provide you with comprehensive support to ensure that you operate safely, sustainably and efficiently for many years to come.
Last Visited Service Pages