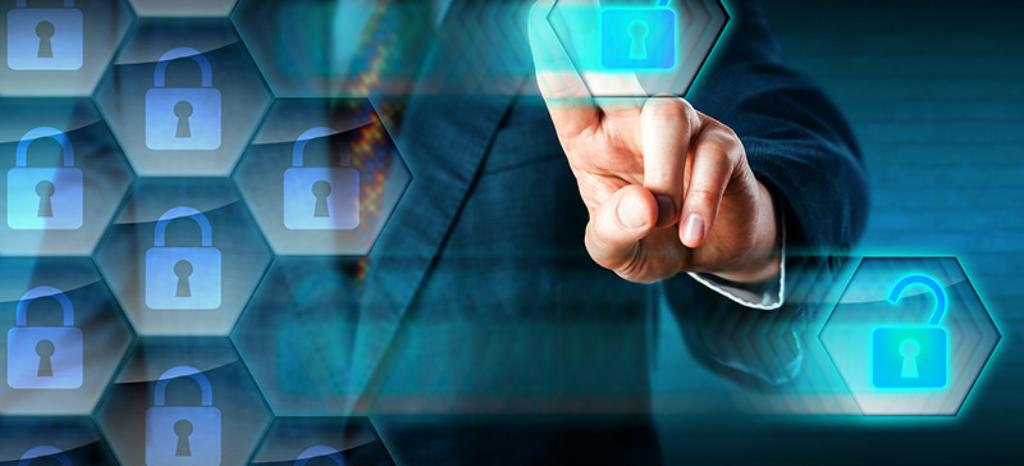 Tailored information and IT security with a CISO in your company
Enhancing and optimizing information and IT security is an essential priority for any company. It's the best way to identify risks and manage incidents when they occur. By appointing an external Chief Information Security Officer (CISO) you will gain a specialist who can advance the topic of IT security in your company.
We can also carry out seminars to thoroughly train one of your employees as an internal IT security officer. Our experts are uniquely positioned to share the necessary know-how and offer regular advanced training sessions. With our comprehensive services, your staff benefits from our extensive experience in the field of information and IT security.
Book your first consultation now!
Outsource the training of a Chief Information Security Officer to bring your IT security to the next level
By appointing a CISO trained by us, you benefit from external expertise that can help you actively detect new risks and halt potential threats. Outsourcing relieves your staff of additional burdens, allowing them to focus on their core competencies. An external information security officer is an important first step towards an integrated information security management system ( ISMS ). The CISO keeps your company's security policies up to date, assumes management responsibilities, and communicates the required sensibilities to your employees.
On the other hand, a properly trained internal CISO ensures that one of your employees has an overview of all security-related issues in your company. That means the internal information security officer is able to support your Chief Information Officer (CIO) in all aspects of operational and strategic management.
Two ways to improve the information and IT security in your organization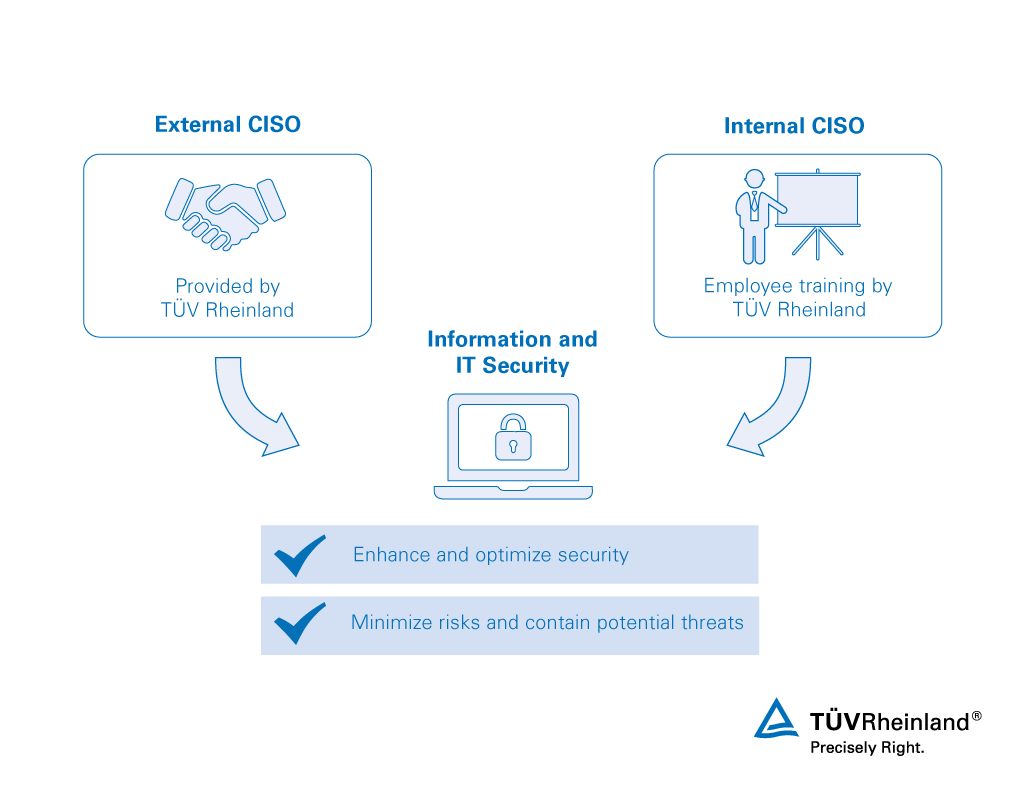 An external information security officer:
Defines areas of responsibility of the CISO within your company
Performs and documents tasks that have been defined in the course of joint workshops
Recommends measures to optimize your information security
A coach for your internal information security officer:
Determines and defines a training schedule
Qualifies your internal information security officer in accordance with the designated plan
Provides advanced training seminars on a regular basis
Benefit from our longstanding experience in the field of information security
By training an internal employee or commissioning our external Chief Information Security Officer, your company acquires new levels of expertise in the field of information security. This helps you minimize IT-related risks and quickly identify potential threats. Appointing a CISO actively contributes to the integrity of your company. Furthermore, you can demonstrate commitment to information security at the highest level.
Do you want one of your employees to qualify as a CISO or delegate the task to an external InfoSec expert? Contact us now!
Our Sustainability Initiatives
Nothing less than the future is at stake. Companies, institutions, public authorities and each and every one of us can play a positive role in shaping the path to tomorrow. We provide you with comprehensive support to ensure that you operate safely, sustainably and efficiently for many years to come.
This might also interest you
Last Visited Service Pages