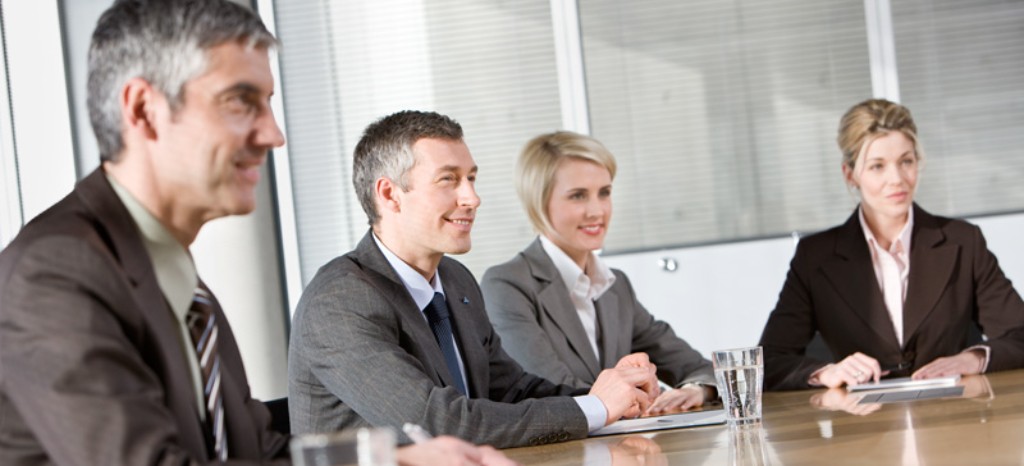 Develop your staff competencies with over 2,500 qualified instructors
The ongoing advancement of professional skills and qualifications is an essential step in promoting personal and entrepreneurial progress within your company. That is why we offer a wide range of open seminars, workshops and courses that give your staff and leadership teams the opportunity to bring their expertise in line with the latest developments in their respective fields.
With over 2,500 highly qualified and experienced instructors, trainers and tutors, we are able to provide specialized instruction and expertise that is relevant to your industry. We also offer accredited diplomas and certificates for many of our courses.
We have seminars and workshops to match your qualification needs in a total of 70 different subject areas.
Would you like to speak with someone who can help you find the most fitting seminar for your needs? Contact us!
Change your outlook with our open seminars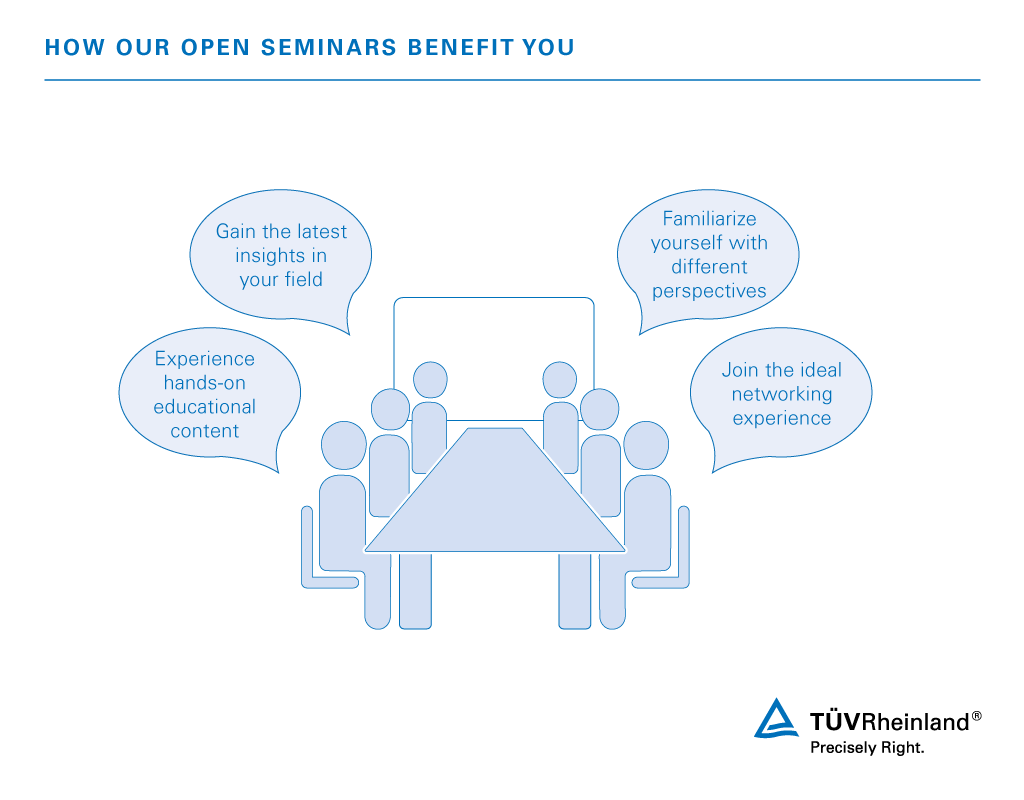 Our open seminars and workshops offer you practice-oriented educational content presented in a compact manner. At our events, experienced trainers bring your employees up to speed on the latest developments in their respective fields. Our events enable you to react quickly to new developments, putting you on a secure legal footing.
In addition, our open trainings give your employees the chance to gain new incentives and contribute fresh ideas towards their own work. They will learn to approach problems from a variety of new angles, effectively empowering them to "think big" beyond the walls of their own office.
We have designed our open seminars to be the perfect platform for a mutual exchange of experiences and information among all participants and their instructors.
A comprehensive range of topics: Use our seminars to qualify for certificates
Our network of experienced trainers covers a wide variety of subjects. We provide a relevant choice of seminars in fields as diverse as construction (e.g., fire protection and building technology); engineering (e.g., electrical engineering and maintenance); health, environment and energy; occupational safety; quality management; or IT security and data privacy.
We provide training centers across the globe with different focus topics in each country. Our experts use state-of-the-art facilities as a suitable learning environment to bring you up to speed with the latest advances and knowledge in your field of business.
Diplomas or certificates are available for many of the seminars and workshops on offer. Check out our Certipedia online database of certificates to find out which seminars result in a corresponding PersCert qualification.
A diverse range of events for all your qualification needs
In order to provide optimal qualifications and develop new competencies for your employees, we offer more than 30,000 events in 70 subject areas each year. Thanks to our pool of over 2,500 experienced instructors, trainers and specialized tutors, we are ideally positioned to deliver solutions to all your qualification needs. Take advantage of our longstanding experience and extensive expertise in the field of vocational training and further education, and benefit from our modern technical facilities.
Learn more about our open seminars, workshops and training courses. Our experts are happy to get in touch with you!
This might also interest you
Last Visited Service Pages