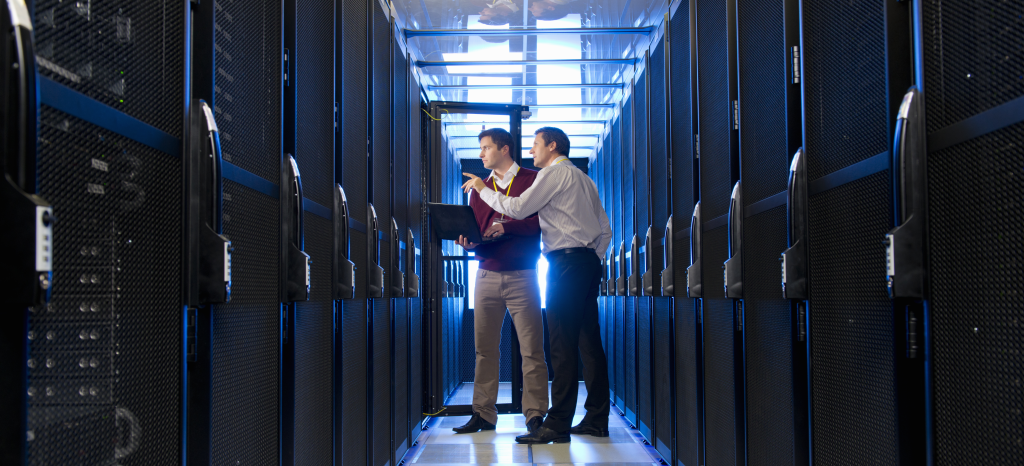 Secure and reliable services with certified data center infrastructure
Businesses, public institutions and governmental agencies depend on data centers to provide secure and reliable cloud computing, colocation and IT processing services. Representatives and authorities must be ensured uninterrupted access to active and archived data as well as competent partners trusted to protect the integrity of critical data.
We provide you with comprehensive services to certify data center infrastructure ensuring the reliability and integrity of your installations compliant to recognized requirements and standards. Our experts help you to attest the performance of your systems and processes to build trust and confidence in your data center services.
Demonstrate your voluntary commitment to excellent data services and infrastructure to ensure your competence and competitiveness in reliably serving customers around the world.
Speak with a service representative today to certify your data center infrastructure for optimal security, performance and accessibility!
Competent and compliant with data center infrastructure certification
Certification of your data center infrastructure increases the confidence in your ability to provide secure and reliable data management services. We certify your infrastructure compliant with the requirements according to national and international standards, such as ANSI/TIA 942. We conduct a risk analysis and help you implement systematic maintenance and system management procedures to support uninterrupted service. Strengthen your corporate image and market share with our data center infrastructure certification.
Our services for voluntary certification of data center infrastructures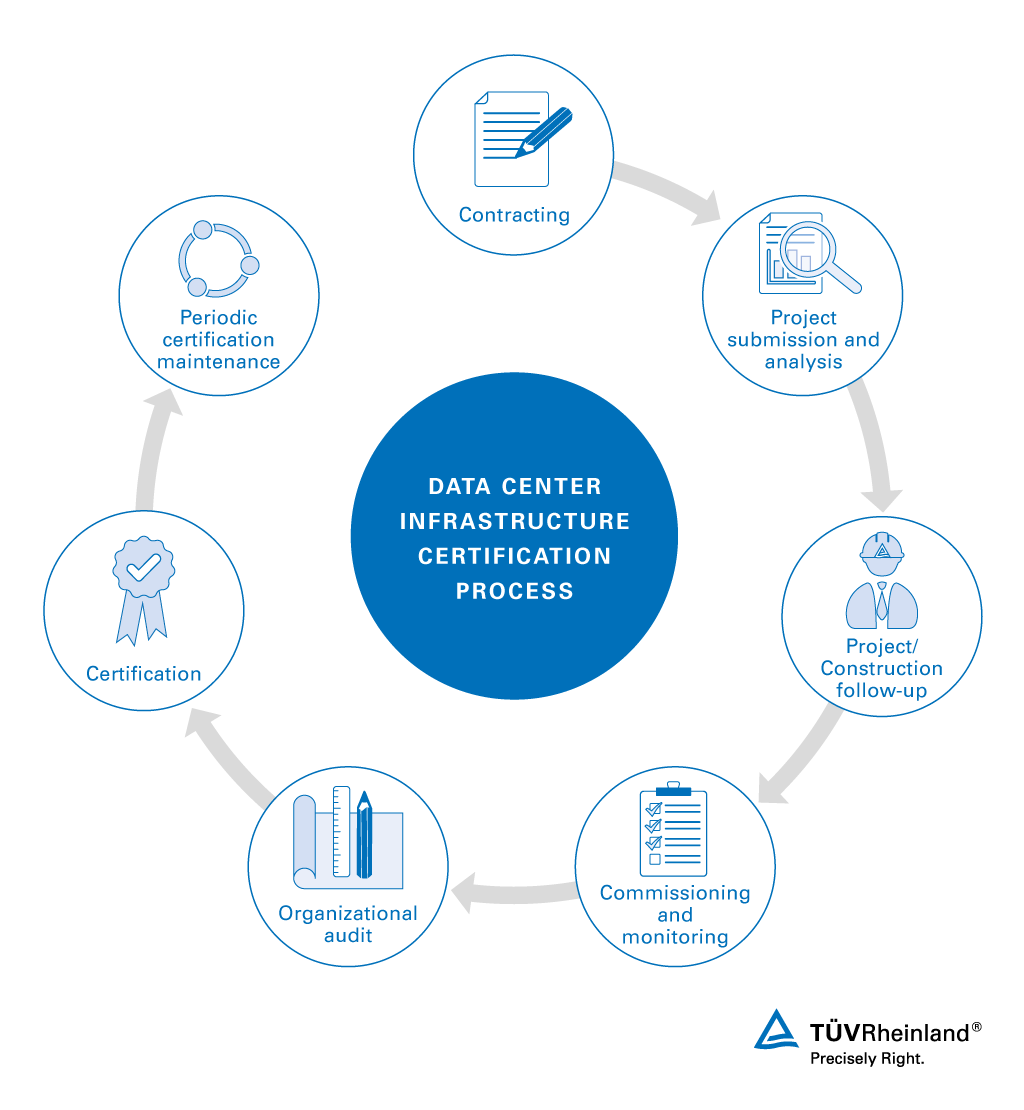 We assist you in your voluntary commitment to excellence with comprehensive services for the certification of your data center infrastructure. Our certification is based on requirements established in the internationally recognized ANSI-TIA 942 standard as well as local regulatory mandates.
We are authorized to certify your data center infrastructure in the following levels:
Data Center TR1 – Basic
Equipped with power generator and uninterrupted power supply (UPS)
Data Center TR2 – Components
TR2 installations are TR1 compliant and provide UPS / HVAC redundancy
Data Center TR3 – Sustainability
Based on N+1 redundancy requirements for ensured operational interruption during planned maintenance
Data Center TR4 – Failure Tolerance
Fulfillment of TR3 requirements with added environmental automation and compartmentation with 2N / N+N redundancy
Our experts work to evaluate the total data center infrastructure to ensure compliance. We inspect all construction and equipment installation and conduct integrated tests. Each management system is examined in an audit focusing on operational and maintenance policies and practices as well as training procedures. Awarded certificates can be renewed in an annual audit verifying system maintenance.
We look forward to providing you tailored services according to your individual needs and circumstances.
Standardized data center infrastructure certification from a trusted partner
A world-leading provider with accredited authority and a recognized test mark, we take great pride in our conformity assessment and inspection vocation. We conduct testing and certification based on internationally accepted technical and regulatory standards. We provide you the expertise you need to develop, implement and maintain a secure and reliable data center infrastructure.
Take advantage of our experience to ensure a certified data center infrastructure!
Downloads
| | | | |
| --- | --- | --- | --- |
| pdf | Flyer – 5 Minutes: Data Center Infrastructure Certification | 3 MB | Download |
This might also interest you
Last Visited Service Pages