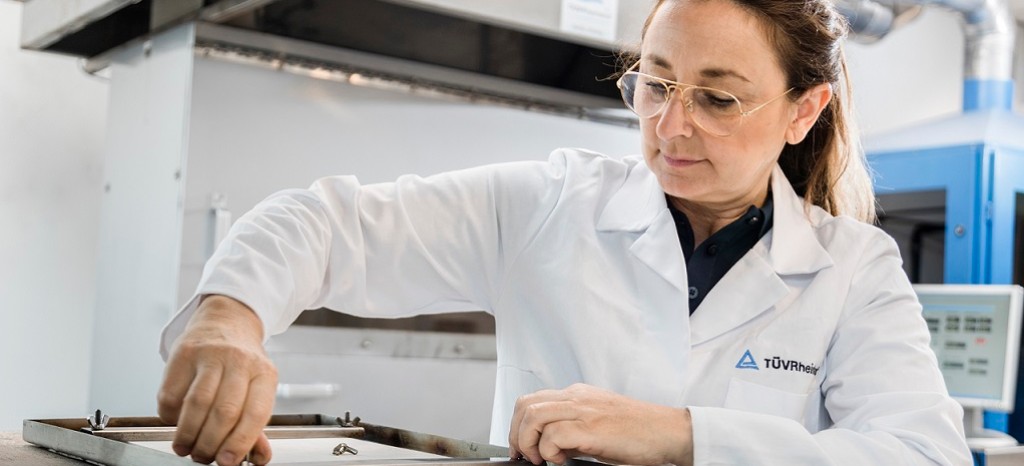 Quality Coverings for Floors and Walls
Is your carpet 100% free of hazardous substances? Can your hardwood floor withstand heavy stress? Is your wall-to-wall carpeting safe enough for a kindergarten classroom? As an accredited testing institute, we conduct chemical and physical quality tests for wall and floor coverings to ensure compliance with national and international standards. Our tests focus on emissions, hazardous substances, durability, adhesion, and mechanical strength.
Benefits at a Glance
TÜV Rheinland's independent tests help you:
Gain a competitive edge and confidence when it comes to product liability
Offer consumers added safety through certified products
Increase your customers' confidence in the quality and reliability of your products
Show your high quality of standards through evaluation by an international accredited testing institute
Overview of Our Services
Tests for hazardous substances
Chemical and physical stress tests geared toward intended application
Quality inspections
Tests for adhesion of floor materials to substrates
We also offer tests that go beyond legal compliance requirements.
Product Examples
Textile floor coverings and carpets
Wall cladding and paneling
Hardwood floors such as parquet or laminate floors
Natural floors such as linoleum, rubber, or cork
Wall-to-wall carpeting and PVC
Homogenous and heterogeneous PVC floor coverings
Wallpaper materials, such as woodchip, fabric, or fleece
Our Sustainability Initiatives
Nothing less than the future is at stake. Companies, institutions, public authorities and each and every one of us can play a positive role in shaping the path to tomorrow. We provide you with comprehensive support to ensure that you operate safely, sustainably and efficiently for many years to come.
This might also interest you
Last Visited Service Pages