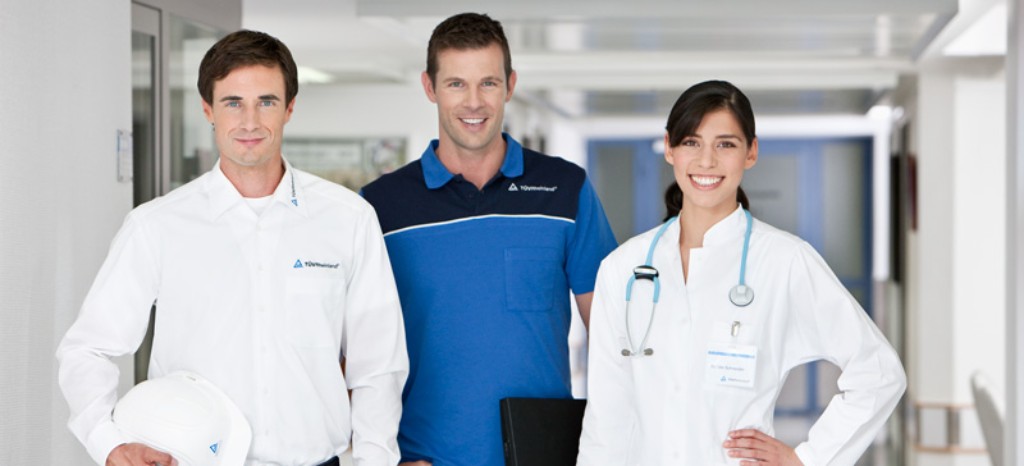 Your Gateway to New Markets
At TÜV Rheinland, we can help you get approval for your medical devices around the world, especially in Japan, Taiwan, China, USA, Canada, Australia, Brazil, and Russia. Choose our one-stop service - with local contacts, all highly familiar with the terms of approval in each country. Take advantage of our experience for your gateway to new markets. Our staff can tell you which registration process is right for your product.
Benefits at a Glance
With the support of TÜV Rheinland for approval of your medical devices, you:
Rely on one-stop-shop service from a single source.
Save time and money when you combine conformity assessment procedures with audits.
Have skilled contacts on site - always up-to-date on the latest developments.
United Kingdom
Since January 1, 2021, medical devices in the United Kingdom are regulated under the UK Medical Devices Regulations 2002 (SI 2002 No 618, as amended) (UK MDR): Directive 93/42/EEC (medical devices), Directive 90/385/EEC (active implantable), and Directive 98/79/EC (in vitro diagnostics). Manufacturers need to have their products certified by a UK Approved Body -to be able to place UKCA mark on their medical devices. Depending on the device classification, various transitional arrangements currently apply, during which a valid CE certificate is also accepted. Nevertheless, all manufacturers should seek certification in accordance with the UK MDR as soon as possible. The responsible Medicines and Healthcare products Regulatory Agency (MHRA) designated TUV Rheinland UK Ltd. as a UK Approved Body. We offer comprehensive testing and certification services from a single source to ensure compliance of your medical devices with the requirements of the UK MDR.
Japan
In Japan, our experts can help with approvals of medium-risk medical devices, so-called "designated controlled medical devices." Designated controlled medical devices include Class II listed medical devices and in-vitro diagnostic medical devices. In addition to product testing, we also carry out audits for compliance with Japanese GMP requirements. Your benefit, if you also want to apply for approval of high-risk class III/IV products with the PMDA, the Pharmaceutical and Medical Devices Agency.
Taiwan
The easiest way to approval in Taiwan is via the Technical Cooperation Program. As part of this program, during a regular audit of your quality management system for compliance with EN ISO 13485, TÜV Rheinland can check if your company meets Taiwanese GMP requirements. A positive audit report from us and the EN ISO 13485 certificate issued by us are required to apply for the "GMP compliance letter" required for approval of medical devices in Taiwan.
China
Equipment and materials used in doctors' offices or hospitals and for medical diagnosis, monitoring or treatment, are subject to state registration with the Chinese State Food and Drug Administration, SFDA. We can offer full service, right from initial submission:
Review of registration obligations, classification
Development of product standards
Compilation of documents and translation into Chinese
Support of product testing
Formal application to SFDA and coordination of communication between your company, the SFDA, and the testing laboratory
We take care of the testing for the so-called "China Compulsory Certification," CCC for short. This additional testing is required for individual medical devices, such as X-ray machines or pacemakers, and is done at the same time as the registration process
Support from our local employees in negotiations and meetings with Chinese authorities and institutions
USA
Class II and III Medical Devices
For manufacturers of class II and III medical devices, the US-EU Mutual Recognition Agreement and U.S. law on "Medical Device User Fee and Modernization Act" are both of interest. Both allow inspections by accredited institutions, so-called third parties for MRA and Accredited Persons. We are accredited for both programs and can carry out FDA inspections in combination with audits based on other regulatory requirements.
Type Approval Testing
Electrical medical equipment in the United States either requires type approval testing by an NRTL, a Nationally Recognized Testing Laboratory, or individual approval on site. With our cTUVus mark, you meet the requirements for electrical safety of medical devices in the U.S. and Canada.
Australia and New Zealand
Our experts would be happy to help you with your approval processes in Australia and New Zealand. The admission requirement is a Certificate of Conformity, CoC for short. Due to mutual contractual agreements, you can manage the required conformity assessment procedures in Europe. You then apply for authorization in the country you need.
Russia
As an accredited agency, we can support approval of your active medical devices for the GOST R certification process and upon registration of products with the Ministry of Health.
Our Worldwide Accreditations
Japan
Authorization as an RCB, Registered Certification Body, for medical devices with medium risk
Taiwan
Authorization as a partner of the DOH, Department of Health, as part of the "Technical Cooperation Program," TCP for short
USA
Accredited by the U.S. Food and Drug Administration
Approval for inspections in accordance with the US-EU Mutual Recognition Agreement, MRA for short, and the "Medical Device User Fee and Modernization Act"
Recognized as a Nationally Recognized Testing Laboratory, NRTL, in the U.S. and Canada
Australia and New Zealand
Accredited Conformity Assessment Body, CAB, for approval of medical devices
Russia
GOST R accredited certification body and as a GOST R laboratory
Brazil
Accredited with INMETRO, the authority for system and product certification bodies
MDSAP: Common Quality Management Standard for Australia, Brazil, Canada, the US, and Japan
The pilot phase of the MDSAP (Medical Device Single Audit Program) runs through the end of 2016, and the program will soon officially launch in January 2017. This program will create a common standard for quality management audits of medical device manufacturers in five countries. The participating countries are Australia (TGA), Brazil (ANVISA), Canada* (Health Canada), the US (FDA), and Japan (Ministry of Health, Labor, and Welfare).
With the launch of this program the related competent authorities are opening the certification of quality management systems up to external service providers. Up until now, typically the competent authorities have been responsible for product and quality management assessment. As an MDSAP-authorized audit organization, TÜV Rheinland is eligible to audit the quality management system of a medical device manufacturer in the specified markets.
* After the pilot phase, Health Canada intends to officially use MDSAP as the standard for quality management conformity assessment. MDSAP would thus replace the Canadian Medical Devices Conformity Assessment System (CMDCAS).
Offer
Any questions? Would you like an individual, non-binding offer? Then write to us now. We will respond to your request as quickly as possible.
Last Visited Service Pages