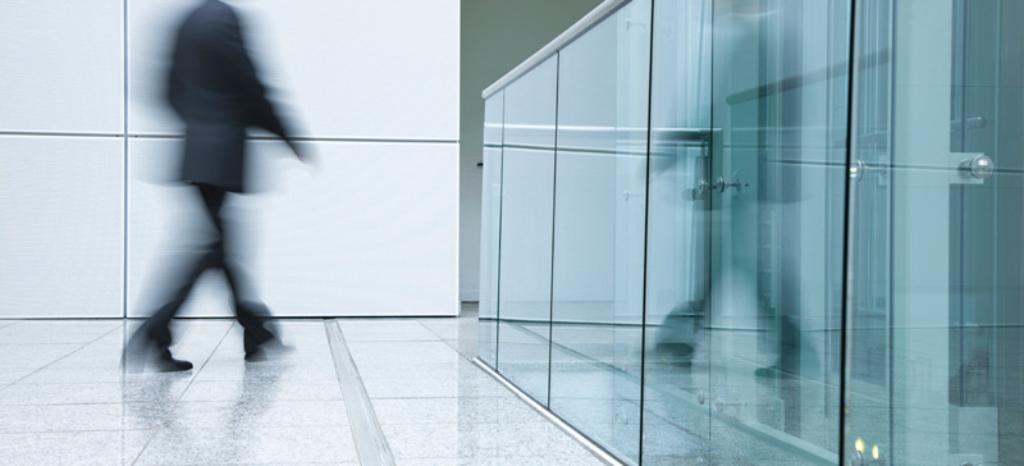 Best-in-class Expert Service for all Types of Glass
Whether you manufacture flat or curved glass panels, plain or processed glass, laminated or safety glass, our experts handle all variants and specialties, day in day out.
Whatever type of construction glass you manufacture, TÜV Rheinland is your dedicated notified body. We are accredited and notified to verify your construction and building glass products incl. any intended application of these products against the compliance with the CPD/CPR (European Construction Products Directive / European Construction Products Regulation) standards as stated in the 2000/245/EC glass mandate for CE marking.
Furthermore, we test and certify your glass products regarding their intended use. Hence, TÜV Rheinland wants to support you in such way that you can offer your customers the products with the safety they need and for the purpose they intend – be it heat and sound insulating, durability, fire safety, security against burglary, and resistance against bullets or explosions.
For non-standard and specific glass products we can assist your company in issuing ETAs (European Technical Approvals) and CUAPs (Common Understanding of Assessment Procedure) in line with the required CE marking.
Benefits at a Glance
Meet your customer expectations regarding product durability, reliability and safety with the support of TÜV Rheinland.
Rely on our impartial advice and communication regarding the applicable test definitions well in advance before the concrete test cycle starts.
Benefit from expert advice and recommendations, which are based on our long-standing experience in closely working together with our customers in supply chain-based approaches.
We provide conformity certificates for bullet-, explosion- and fire-resistant glass products.
Count on our experience as an authorized certification body that offers a truly global service in line with local glass market requirements – this makes TÜV Rheinland unique as notified body in the global glass industry.
Our Range of Services
Along with the inspections and test service our TÜV Rheinland glass experts offer glass manufacturers and processors a full range of services around the CE regulation and marking:
EN13501-3 / EN357 fire-resistant glazed elements with transparent or translucent glass products and components – classification of fire
EN13501-5 / EN1187 test methods for external fire exposure
EN13501-1 fire classification of construction products and building elements; methods of determination and classes
EN13541 security glass – testing and classification of resistance against explosion pressure
EN1063 security and bullet-resistant / bullet-proof glazing classification and test method
EN12600 pendulum test – impact test method and classification for flat glass
EN356 testing and classification of resistance to manual attack and violence
EN1288 determination of the bending strength of glass
EN12898 determination of the emissivity
EN673 determination of thermal transmittance / U-value calculation method
EN674 determination of thermal transmittance U-value Guarded Hot Plate method
EN675 determination of thermal transmittance U-value Heat Flow method
EN410 determination of luminous and solar characteristics of glazing
EN12758 glazing and airborne sound insulation
CE Mark Testing and Certification Services
To certify the product durability we offer CE mark testing and certification in compliance with the following testing and FPC (Factory Production Control) certification standards – either mandatory / regulatory or voluntary:
EN1748-2 "Basic glass ceramics"
EN14178 "Basic earth alkaline silicate glass"
EN15682 "Basic aluminium silicate glass"
EN1863 "Heat strengthened soda lime silicate glass"
EN12337 "Chemically strengthened soda lime silicate glass"
EN-ISO-12543 & EN14449 "Laminated glass and laminated safety glass"
EN12150 "Thermally toughened soda lime silicate safety glass"
EN14179 "Heat soaked thermally toughened soda lime silicate safety glass"
EN13024 "Thermally Toughened Borosilicate Safety Glass"
EN14321 "Thermally toughened earth alkaline silicate safety glass"
EN15682 "Heat soaked thermally toughened earth alkaline silicate safety glass"
EN15683 "Thermally toughened channel shaped safety glass"
EN1036-1 "Mirrors from silver-coated float glass for internal use"
EN1096-2 "Coated glass test methods for durability of A, B and S coatings"
EN1096-3 "Coated Glass Test methods for durability of C and D coatings"
EN1279-2 "Insulating Glass Units : Long term test method and requirements for moisture penetration"
EN1279-3 "Insulating Glass Units : Long term test method and requirements for gas leakage rate and for gas concentration tolerances"
EN1279-4 "Insulating Glass Units : Methods of test for the physical attributes of edge seals"
EN1279-6 "Insulating Glass Units : Factory Production Control and periodic tests"
EN1051 "Glass Blocks and Glass Pavers"
EN13022 "Supported and unsupported monolithic and multiple glazing"
EN15434 "Structural Sealant and/or Ultraviolet resistant sealants"
ETAG 002 "Structural Sealant Glazing and Sealants"
Further Related Glass Testing Services
Alongside routine checks and testing of glass, we also provide services in the areas of:
Evaluation of new designs and / or glass prototypes
Glass testing for any indoor and outdoor construction or building work, such as glass for furniture, glass for greenhouses, special bend glass types for construction work, glass for kitchens and showers, glass for elevators etc.
Glass testing for sound barriers such as for highways, motorways or train tracks etc.
Examples of our work
E4-marking for automotive glass applications
CE marking for construction and building glass and glazing
Certificates for marketing purposes
www.certipedia.com - the TÜV Rheinland web-based and online certificates database provides real-time proof of your CE mark, Certificates and implemented Quality Systems to any of your customers
Periodic quality control audits to comply with the required quality system, continuous product testing, and proof for users that the product is stable and consistent
FPC (Factory Production Control) Audits: periodic quality control audits to comply with the required quality system, continuous product testing, and proof for users that the product is stable and consistent
Downloads
| | | | |
| --- | --- | --- | --- |
| pdf | Glass Testing and Certification Services | 204 KB | Download |
Last Visited Service Pages