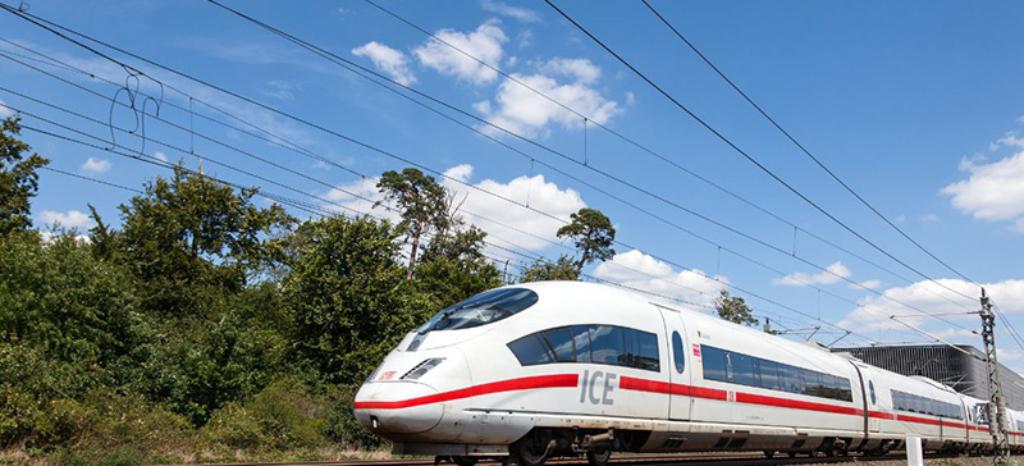 Safe and reliable rail vehicles with our condition monitoring system and service
The fast and reliable transport of people and goods is becoming increasingly important. At the same time, components, units and technical systems are under increasing loads, which can compromise the safety and function of rail vehicles.
Our condition monitoring systems enable the reliable onboard monitoring of safety and operation relevant vehicle components. Combined with our condition monitoring services and our mobile measurement systems, damage can be identified at an early stage and appropriate corrective action can be taken. In doing so, your capital-intensive investments are protected and operating and maintenance costs optimized.
Our many years of experience in machine diagnostics and specially designed software, make us your reliable partner for condition monitoring of rail vehicles.
Ask our experts today for an individual quote for your condition monitoring system.
Avoid safety issues and expensive breakdowns of your rail vehicles with condition monitoring systems
With an onboard condition monitoring system for your rail vehicles, our experts examine all relevant components, units and technical systems. In our diagnostic center, we identify critical changes in conditions in real time. This way you have sufficient time to respond to the development of damages and avoid costly breakdowns with efficient countermeasures. A condition monitoring system also helps you properly plan maintenance and inspections.
Our diverse condition monitoring systems are applicable in various areas, such as in the monitoring and diagnosis of passenger carriages in high-speed rail transportation. Our systems can also be applied to diagnose the carriages of regional, metro and cargo rail vehicles and monitor individual components.
Our condition monitoring service for the safety of your rail vehicles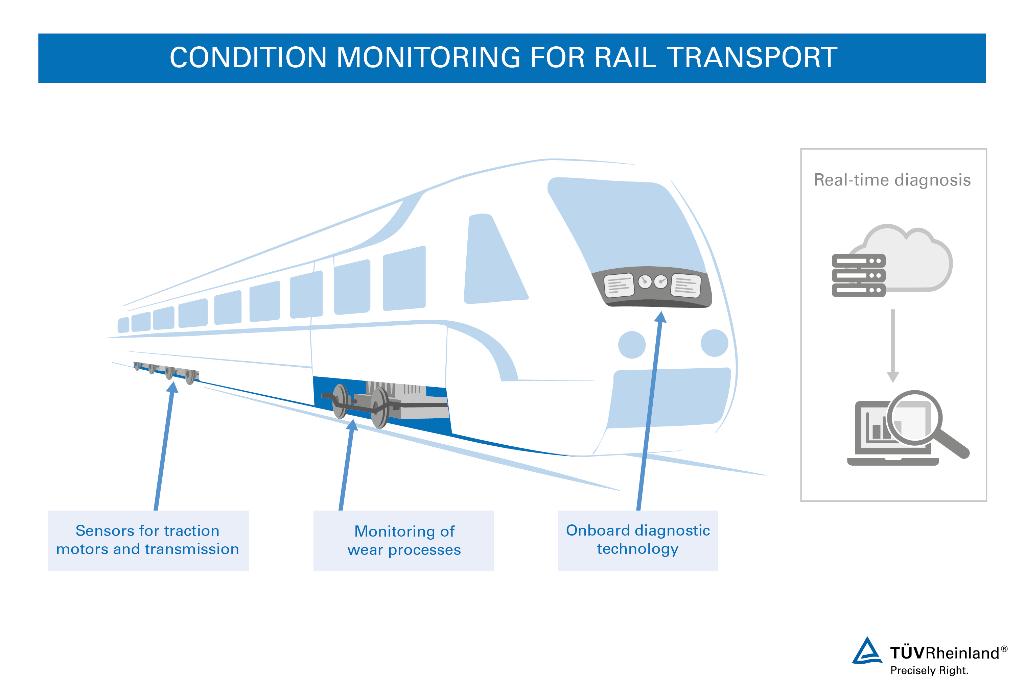 With our condition monitoring services, we identify changes in conditions early so you can perform maintenance activities in a better-planned and more targeted way. They can be adapted quickly and flexibly to the individual needs of your rail vehicles. In doing so, we rely on our proven approach:
1. Optimal diagnostic concept
For your rail vehicles, our experts develop a suitable diagnostic concept consisting of adaptation, sensors, data collection and evaluation.
2. Efficient implementation
We support you in the planning and integration of the concept and maintenance as well as with the installation in your vehicle fleet.
3. Monitoring of wear processes and damaged part experiments
We observe the development of wear processes during operation and conduct targeted damaged-part experiments. In doing so, we gain knowledge of the corresponding reaction in vehicle-typical behavior. These examinations occur during normal operation of the vehicles, at selected test runs or on roller test beds and test tracks.
4. Component evaluation
With targeted examinations, it is possible for our experts to assess relevant components or to observe them through a permanent installation of onboard diagnostic technology.
5. Customer-specific documentation
Detailed documentation in the form of specifications, baseline analyses, status reports or long-term overviews - tailored to your needs - completes our service. In the process, we use an extensive and long-term data archive.
Condition monitoring for rail transport – a one-stop service
20 years of experience in machine diagnostics, proprietary hardware and software as well as our certified diagnostic center make us the best partner for your condition monitoring system. Take advantage of our expertise and benefit from personal contact with our experts.
With a condition monitoring system, the safe and reliable transport of people and goods is guaranteed. Schedule timely maintenance and inspections and save on high costs that result from damage and defects. Contact our experts today!
Our mobile measuring systems for temporary use in your fleet
For vehicles without a permanently installed CMS, we offer various solutions for mobile measurements.
In addition to mobile diagnostic devices for stationary use in depots, such as the RSL-D for diagnosis of axel boxes, TÜV Rheinland GmbH also offers the implementation of single measurements or measurement campaigns for the condition assessment of vehicle components.
Though our mobile diagnostic systems have been developed specifically for independent use by the customer enabling autonomous evaluation of the measured data and providing direct feedback of results, our experts also come to your site and perform individual measurements on the vehicles. In this case, data analysis is then performed afterwards in our diagnostic center.
The portfolio of our offered services extends from the transmission diagnosis and the assessment of various bearings, to the determination of load collectives and system excitations to measurements of entire fleets.
Our expert team can adapt the components of our diagnostic systems to fit solutions to customer-specific problems.
Further information on condition monitoring for rail transport
| | | | |
| --- | --- | --- | --- |
| pdf | Flyer - Condition monitoring for various industries | 213 KB | Download |
Last Visited Service Pages