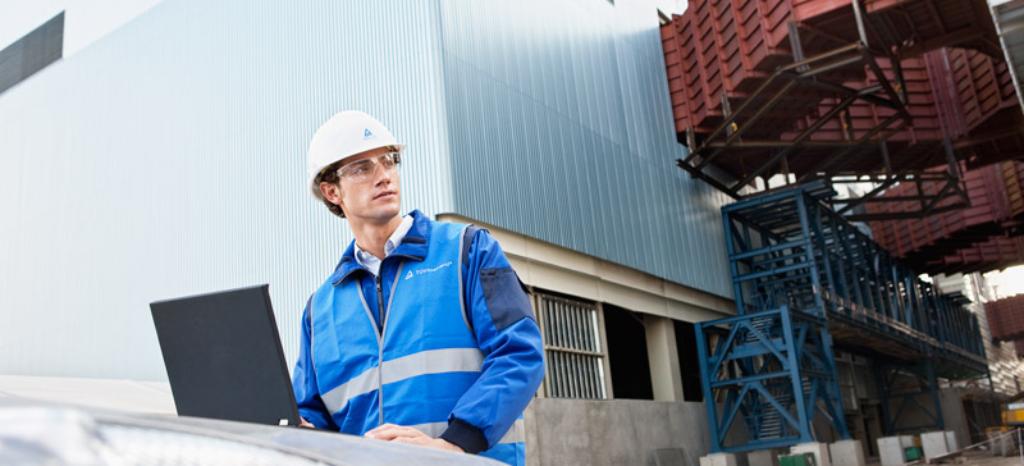 Early and accurate corrosion detection of casings and conductors of offshore wells with the help of our D & C PEC technology
Offshore wells are an extremely critical phenomenon in the oil industry. To avoid collapsing wells, it is important to conduct casing and conductor inspections on a regular basis. As corrosion is the major issue in such offshore wells, it is essential to measure the remaining wall thickness of the casings and conductor.
As the number of incidents increases, reactive measures of mobilizing local response teams are no longer appropriate. With our unique non-destructive testing method, called D- / C- PEC for corrosion detection, our experts will help you ensure the structural integrity of offshore wells. The technology is based on pulsed eddy currents. We accurately measure the remaining wall thickness of the conductor, surface casing and intermediate casing, especially around the splash zone area and at the topside of the well, where corrosion is concentrated.
Our experts can offer you this service globally.
Contact our experts to have your offshore wells inspected!
Ensure the integrity of offshore wells through our testing and inspections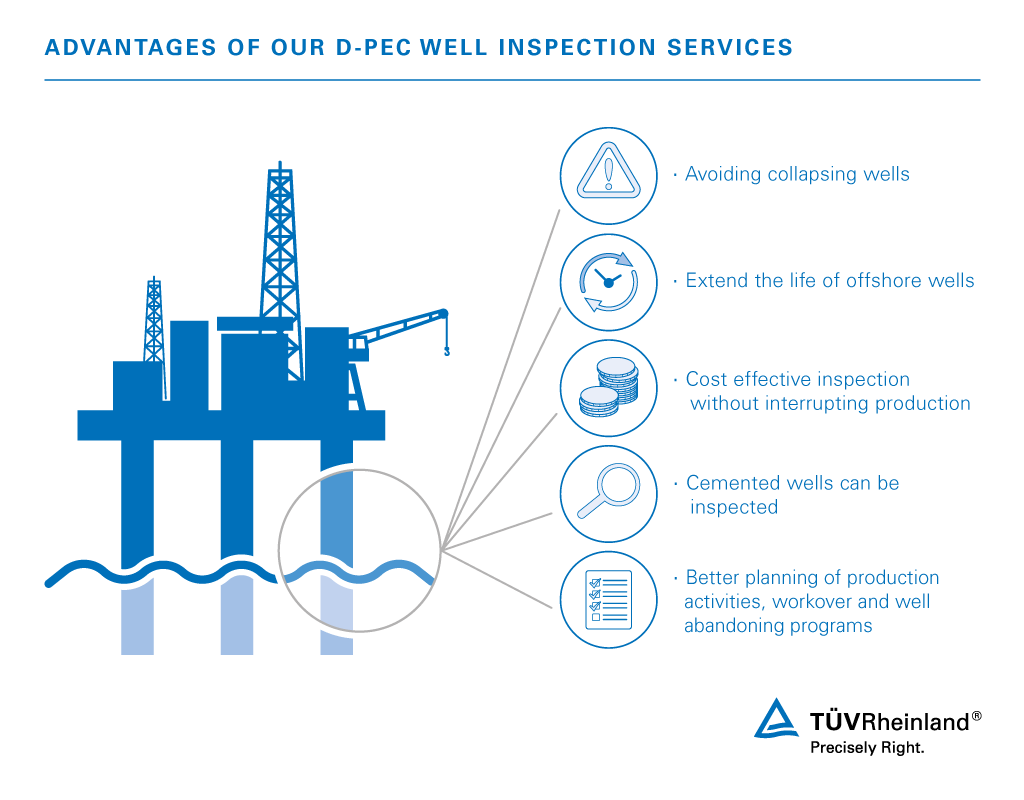 With our thorough inspection procedure for offshore wells, you can monitor corrosion of the surface casing, intermediate casing and conductor without interrupting production and without surface preparation. Moreover, our services enable you to avoid casing or conductor failures. With additional load calculations, which can be delivered by our experts, you can ensure the integrity of your well.
A full corrosion monitoring program with D & C PEC is highly recommended, both to properly inspect and control your valuable assets and to help you determine whether to abandon a well.
Our testing and inspection services for offshore wells
Our team will help you determine the integrity of your offshore wells, which in turn extends their durability. Our core responsibility is to ensure the quality and safety of offshore wells.
Our experts have developed a comprehensive approach to determine the integrity of both cemented and non-cemented offshore wells:
Wellhead "gap" measurements determine that the well is not moving; pictures of the wellhead are taken, a standardized measurement is made, and changes in certain values can be tracked.
Camera inspection documents and reports abnormalities such as eccentric casing and missing centralizers; the annulus between the conductor and the surface casing is inspected with a camera to the fluid level, and a video copy of the inspection is delivered
D & C PEC wall thickness measurements measure wall thickness by magnetizing the surface of the object under assessment by drilling a hole in the conductor.
Fluid water samples are taken and investigated in a laboratory to check the condition of the water and rapeseed oil in the annulus.
Well integrity calculations allow the integrity of your well to be calculated and remedial actions to be planned well in advance.
Your partner for the future of offshore well inspection
D-PEC Offshore Well Inspection
Learn more about our D-PEC technology
| | | | |
| --- | --- | --- | --- |
| pdf | Whitepaper NDT for Corrosion under Insulation | 775 KB | Download |
This might also interest you
Last Visited Service Pages