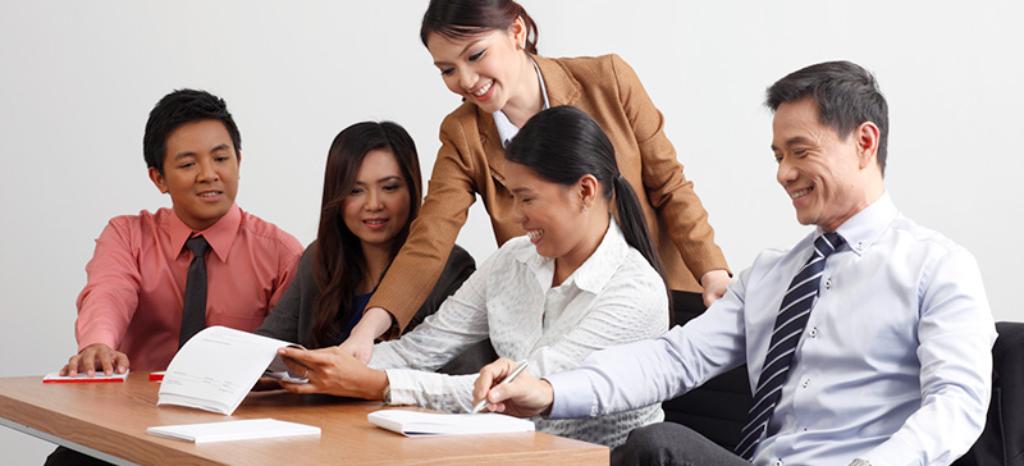 Be on track with our rail seminars
Keep up with technological and regulatory developments in the rail industry. Our training courses will allow you to work more efficiently on a day-to-day basis while simultaneously broadening your expertise in the rail sector to include current developments. As an international service provider, we support you in all aspects of rail by providing suitable seminars and in-house training – from procurement and maintenance to matters of safety.
Our seminars on rail are taught by experienced lecturers and focus on practical applications. Imparting specialist knowledge of the latest developments in the rail sector has always been one of our core activities, so we are the right partner for your training.
Find out more about our offering.
Get inspired by our rail training
Our workshops and training courses in rail are aimed mainly at companies and institutions that are professionally connected to rail-specific topics.
We also provide training programs directly to railroads to supplement their internal training forces, specializing in the rules and procedures of operation and maintenance.
Our events provide a comprehensive introduction to general concepts and standards, combined with best practice examples and attendee's exercises, with room for discussions and Q&A-sessions. You will learn about new procedures and gain valuable insights that will help you identify potential improvements to the processes and rail systems within your company.
The transition from training to application is seamless, so you can utilize the impulses and implement them at your own business.
Our extensive range of training courses for railway systems and the rail sector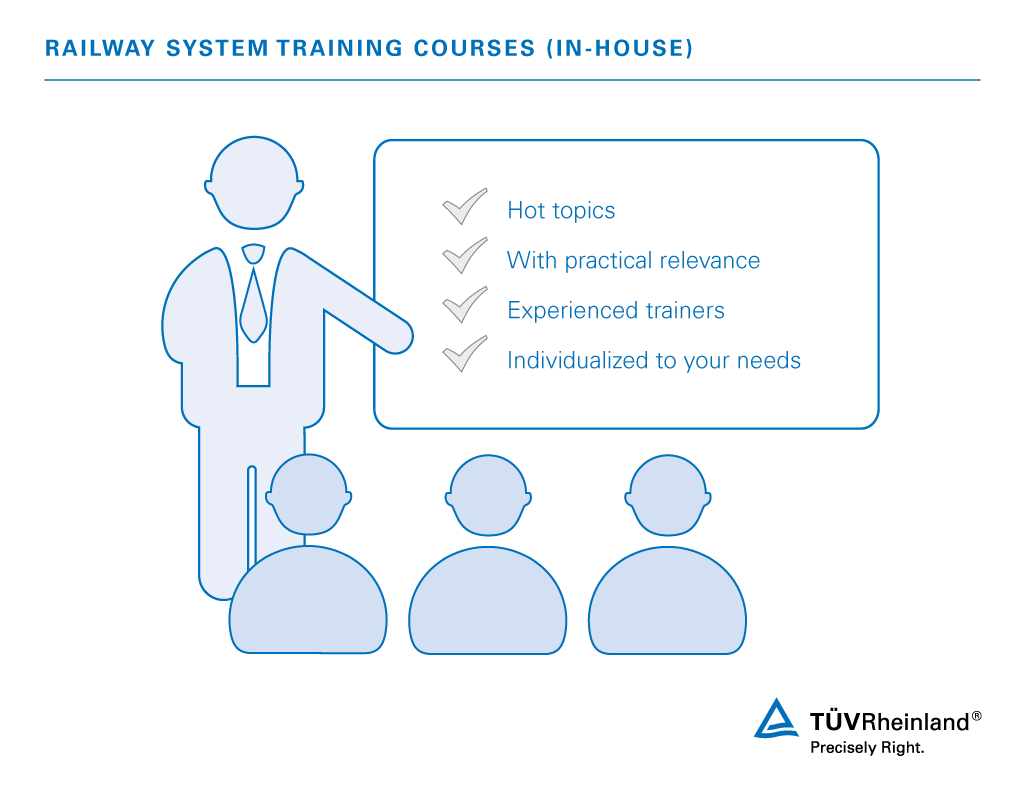 We develop seminars, training courses and workshops for clients in the rail industry, based on the topics arising in our assignments. We offer in-house training around the globe regarding the below mentioned areas, taking into account also the respective client's individual situation and requirements.
Functional safety and development of safety-relevant hardware
Developing safety-relevant software
IT security for railway systems
RAMS and lifecycle costing in rail
EC-certification and Technical Specifications for Interoperability (TSIs)
Homologation and approval for urban railway systems (tram / metro)
Rolling stock procurement
Construction / Production monitoring and approval checks of rolling stock
Safety management
Training of railroad personnel on rules, procedures, and maintenance
Lean management in rail maintenance
Introducing Entity in Charge of Maintenance (ECM)
Condition based maintenance in rail
For an individual training / workshop offer tailored to your company please get in contact!
Rail training: Benefit from our experience
TÜV Rheinland offers first class services to the rail sector worldwide with offices around the globe.
Our lecturers are experienced rail professionals who draw on their expert knowledge gained in numerous client assignments. Our courses are not limited to theoretical explanations; instead, they will always include practical examples and, where possible, contributions from project partners from among our clients or business partners.
Would you like to know more? Contact us now.
Information brochures for download
This might also interest you
Last Visited Service Pages