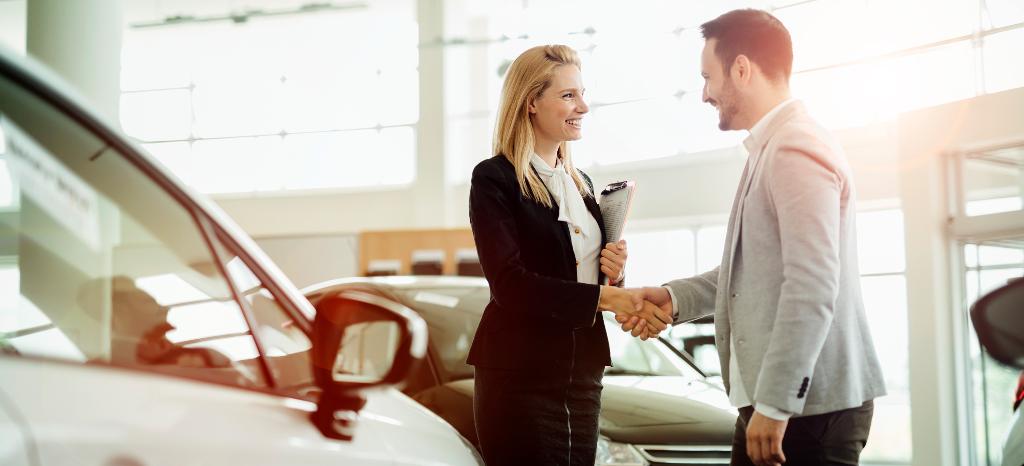 More Quality with Consulting and Service Testing
Satisfied customers and smooth operations - the foundations of a successful car dealership or repair shop. We can show you how to improve the quality of your services and how to save real money. In an analysis of your business, we uncover any weaknesses. In salesperson and workshop tests, we determine what you can do to improve services, and how you can better deal with customers and their requirements. Send out a clear message to the competition - with the quality mark for "tested workshop quality."
Benefits at a Glance
With support from TÜV Rheinland for improving quality in car showrooms, dealerships, and authorized repair shops, you:
Find out how to improve processes in your company and in dealing with your customers
Identify room for making more savings
Get an objective appraisal of your sales processes in your business
Make your employees more sensitive to customer needs
Increase your added value and customer satisfaction
Set yourself apart from competitors
Boost customer confidence in your services with our "TÜV Rheinland certified repair shop quality" mark
Services for More Performance and Greater Customer Satisfaction
Our experts can help improve processes in your company and in dealing with customers through a variety of services. These include:
Mystery Shopping and Salesman Tests
Through targeted test purchases from your staff, we uncover weaknesses in consulting and sales process, and show your employees how they can improve the quality of your services.
Workshop Tests
Based on an individual test design, we test critical points in customer and vehicle management of maintenance and repair, as well as in delivery of vehicles. We then advise you on how to best develop and implement improvement measures.
Dialog and Final Check
Our experts conduct a neutral dialog for you. We make you and your employees more sensitive to issues in dealing with your customers. We can show you how to best tap existing potential for repair management. And to reduce the likelihood of repeat repairs we run final checks - in samples or with full coverage of all final inspections. To identify vulnerabilities in the repair process, and any areas where support is lacking in dealing with customers' vehicles.
Analysis of processes and systems in your company, and business metrics and support to reduce costs and improve quality through:

Profitability checks
Competitive analysis - comparison with competitors
Market positioning
Quality management
Future strategy check
Repair shop consulting and improvement of all service processes
Support in implementing measures
Repair shop planning: means and construction consulting
Energy efficiency consulting
This might also interest you
Last Visited Service Pages