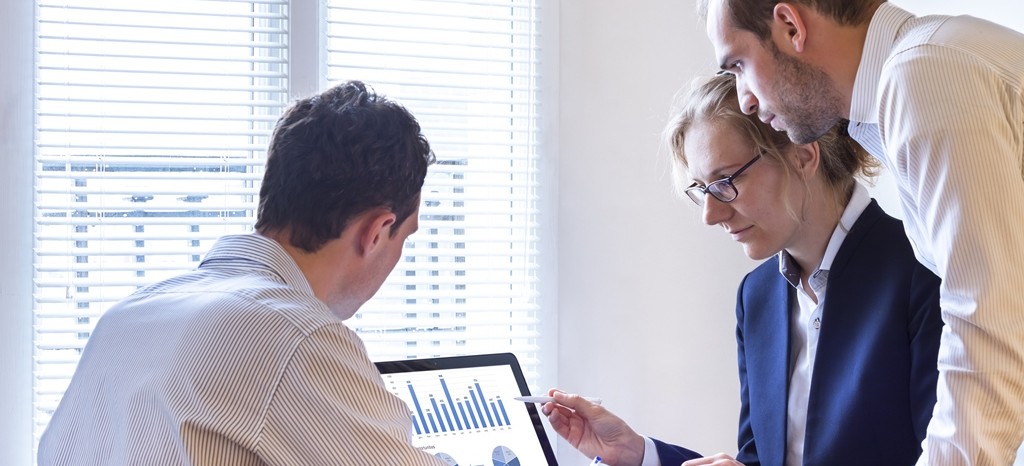 Webinar Recording: Aging Assets. Necessity for Inspections, Maintenance and Integrity Assurance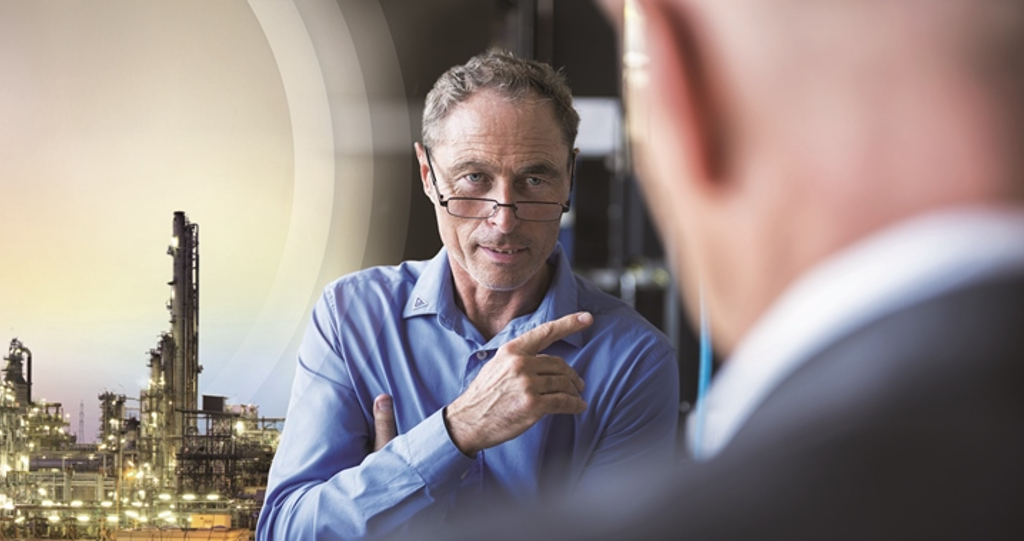 Over time, the risk of accidents and unplanned stoppages increases with aging plants. In our webinar our experts talked about how to manage these challenges and presented various approaches to solving them using several reference cases.
Maintain performance with our asset integrity data collection services
Efficient and productive assets are critical to the success of any business. We help you ensure your equipment and infrastructures are in good shape and working at full potential.
We provide inspection, testing and condition monitoring as part of our comprehensive service portfolio for asset integrity management (AIM). We take a holistic approach to ensure your voluntary compliance to strong AIM strategies and principals as well as recognized standards.
Our individually tailored customer-specific service packages help you maintain safe, secure, reliable and productive assets for optimum performance and business success.
Ensure maximum asset performance with our integrated AIM services!
Productive and profitable assets with effective AIM data collection services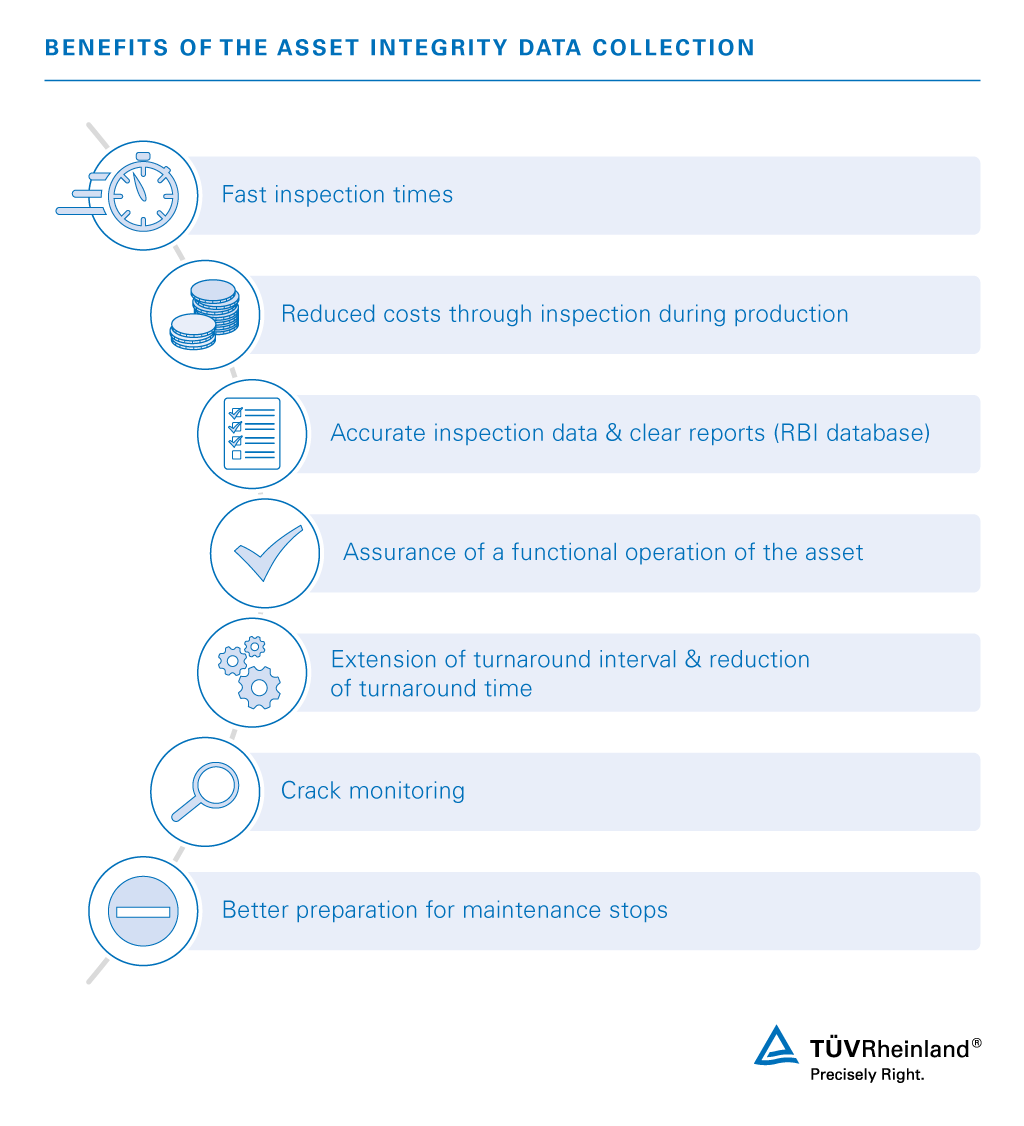 We provide you a holistic approach with integrated testing, inspection, condition monitoring, designed for effective asset integrity management. We help you meet ASME codes and standards and provide independent technical support. Our fast inspection times, accurate inspection data and clear reporting help you to reduce turnaround times and extend turnaround intervals. We monitor cracks and assure piping is functionally operating. We work to assist you to better prepare for maintenance stops. Our inspections are carried out during normal operations using an RBI database to reduce associated costs. Our experienced international experts assist you in adopting strategies and procedures to reduce overall risk and support a more productive business model.
Our service strategies for effective asset management
We provide you effective AIM services focused on asset integrity data collection during operation to help you voluntarily comply with relevant regulations and meet American Society of Mechanical Engineers (ASME) codes and standards. We tailor our service packages with inspection, testing and condition monitoring according to individual client-specific requirements to ensure efficient and effective asset management.
After initial inspection, our experts conduct sample testing and assess the asset condition. In-depth data reporting is then issued for your review.
Our asset integrity data collection services affect three categories:
Protecting your business with recognized AIM services
We provide a comprehensive package of AIM services combining testing, inspection and condition monitoring from a single source. Our holistic approach helps you to maintain asset integrity to minimize risk and maximize performance to continually grow your business. Our international network of experts tailors a service package to provide you the right solution for your particular circumstance and unique requirements. We are able to serve you at any time, anywhere in the world.
Let our experts help you maintain effective asset management strategies!
This might also interest you
Last Visited Service Pages