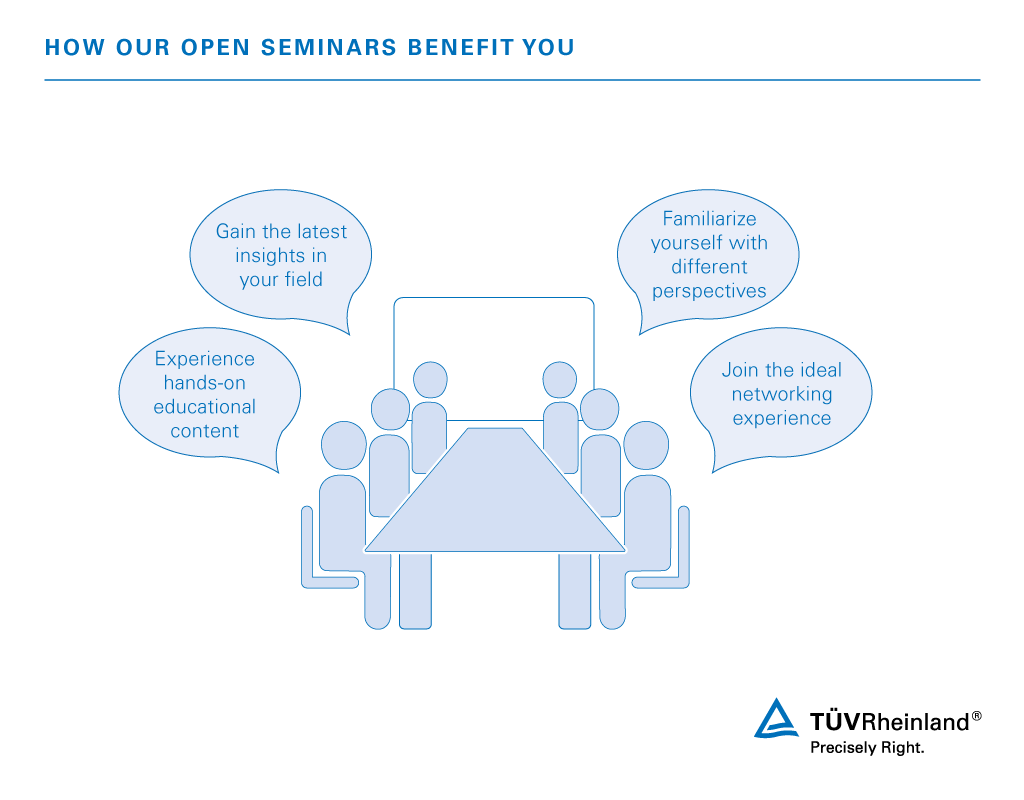 Our open seminars and workshops offer you practice-oriented educational content presented in a compact manner. At our events, experienced trainers bring your employees up to speed on the latest developments in their respective fields. Our events enable you to react quickly to new developments, putting you on a secure legal footing.
In addition, our open trainings give your employees the chance to gain new incentives and contribute fresh ideas towards their own work. They will learn to approach problems from a variety of new angles, effectively empowering them to "think big" beyond the walls of their own office.
We have designed our open seminars to be the perfect platform for a mutual exchange of experiences and information among all participants and their instructors.