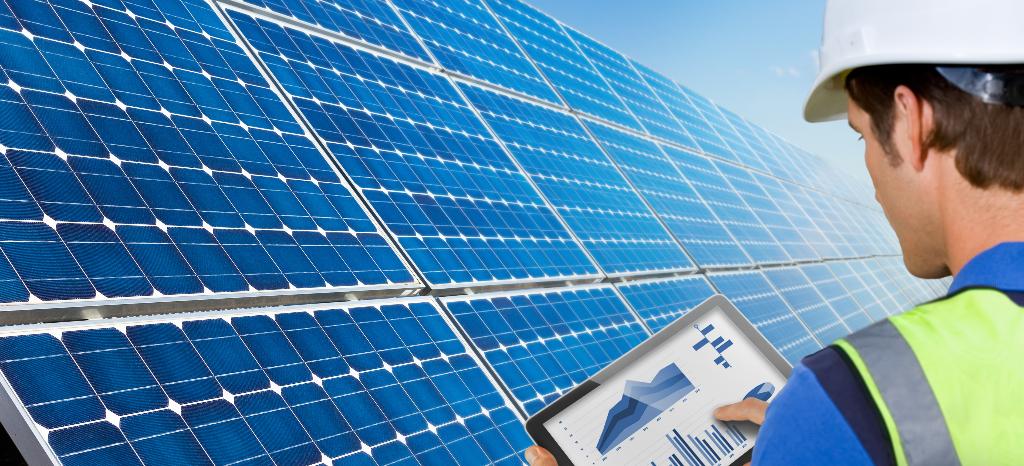 Our solar energy yield services boost confidence in your PV products
Accurate energy yield measurements are a boon for successful PV power plant investments. They indicate productivity, performance and reliability and reassure investors and customers that your PV modules are up to the task.
We perform a range of tests on PV modules and power plants , from comparative energy yield measurements to long term stability testing to energy rating measurements based on IEC 61853. Products that undergo our inspections earn an energy rating label and test mark.
Having worked with the solar industry since its infancy, we are uniquely positioned to assess PV systems and attract experts with knowledge to benefit your PV power plant specifically.
Reach out to a service engineer and find out more about our solar energy yield services!
Reliable and high-performance PV power plants with our energy yield measurement services
The information we gather by measuring the energy yield of PV components is useful to all players across the solar energy field. Our energy yield services allow module manufacturers to demonstrate their product's performance, reliability and stability as well as their unique technological improvements. They provide EPC's with the means to test suppliers' products and to choose the system with the highest yield for their projects. Research and development institutions also benefit by gaining insight they can use to design new and innovative technologies.
Customized yield measurement services for solar energy systems
Our engineers work closely with you to assess your needs and design a testing portfolio that suits your specific situation. We have expertise in a range of tests, inspections and instructional offerings, including:
Energy rating measurements according to IEC 61853 part 1 and 2
Comparative energy yield measurements for R&D, energy label rating and marketing purposes
AC and DC measurements of PV modules and -strings in different climates, the zones are divided into moderate, desert arid, desert coastal and tropical climates
Sophisticated data analysis to separate and quantify the effect of different technologies on the energy yield performance (Linear performance Loss Analysis LPLA)
Long-term stability testing of STC power and performance reliability in real operating conditions
Sale and construction of turn-key measuring equipment for energy yield measurements
Sale and construction of autonomous weather station and data acquisition
Sale of environmental data sets of different climate zones
Calibration services for weather stations, temperature sensors, irradiance detectors and spectrometers
Organization and execution of workshops and trainings related to energy yield performance of PV systems
Our energy yield outdoor locations
Our global network of outdoor test sites offers different real-world conditions, where factor as irradiance, humidity, soiling, temperature, irradiance among other are the main players for the energy yield assessment.
Our hardware is of high precision and identical in all our locations, allowing high comparability.
Photovoltaic energy yield measurements and ratings from a trusted partner
Our substantial experience in the solar energy sector qualifies us as a competent partner, but it is our reputation for excellence that makes us one of the most sought-after third-party inspectors in the field. Our energy rating label and test mark are recognized globally and symbolize your commitment to quality. With an extensive network of first-class laboratories and a one-of-a-kind database, we offer comprehensive services under one roof.
Speak with one of our experts to find out which tests and services suit your needs!
Learn more about our solar services
This might also interest you
Last Visited Service Pages