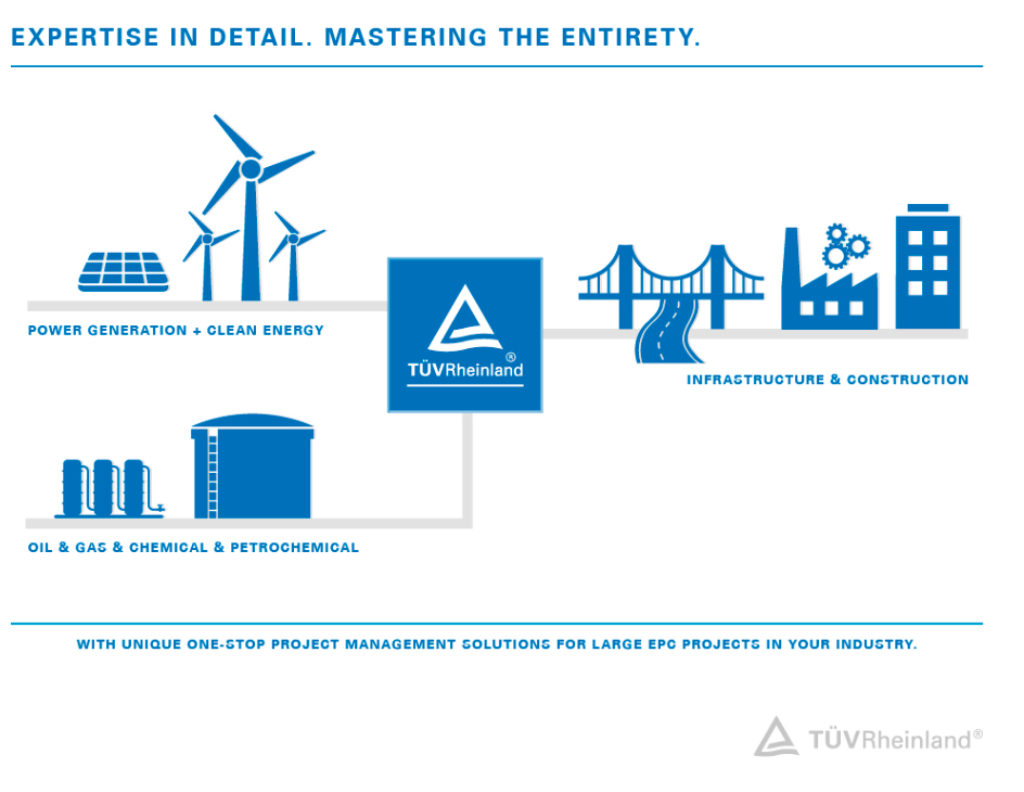 The world's population and economy are growing. Due to increasing interconnectivity and the need for industrial and energy infrastructure, there is a great demand for refurbishing existing assets and building new ones. On the one hand, due to growing price pressure, time constraints and competitiveness, project structures and contracting models are becoming more complex and require professional project management throughout the entire project lifecycle – from concept through engineering and procurement to construction. On the other hand, the number of engineering, procurement and construction (EPC) projects to be planned and executed under a single point responsibility – the traditional EPC lump sum turnkey (LSTK) model – is decreasing in prominence. These changes underline the importance of combining a deep understanding of execution models, planning and technical competence for all industries.
Differences between EPC and EPCM
Single point responsibility EPC contracts are one way to contract the development and construction of large, complex projects. These can be found in many industry segments, including industrial plants, oil and gas, chemical and petrochemical, power generation, clean energy and transport. Alternative models are multiple contract EPC models or engineering, procurement (service) and construction management (EPCM) models, as well as hybrid forms.
In an EPC contract, the EPC contractor builds and delivers the project within a specified time period – a turnkey project from commencement to final completion. In contrast, the EPCM contractor is a service provider who is not directly involved in the building and construction of the project, but rather is responsible for the detailed design and overall management of the project – a professional services contract. Accordingly, the responsibilities in the project are shifted depending on the contracting model.
As long-term infrastructure and industrial projects become bigger, more demanding and more complex, risks must be monitored and managed to achieve timely completion. In general, project-relevant concerns include specifications, schedule, budget control, regulatory compliance, quality, health, safety and environment (HSE), and qualified project management. Successfully managing risks in these areas will support the success of your project.
We at TÜV Rheinland are your reliable partner, providing you with additional expertise to master the great complexity and highly technical demands of EPC projects. We have the necessary expertise for all detailed areas of complex projects (residential and non-residential buildings, infrastructure projects and industrial plants and pipelines) as well as the ability as General Project Management Consultant to keep an eye on the big picture at all times, while managing the detail reliably and responsibly.
Increased certainty ensures exceptional performance and helps you meet your targets in terms of time, cost and quality.
We offer owners and EPC contractors, as well as EPCM contractors and insurance companies, a comprehensive integrated or modular service portfolio with consulting, risk and safety management, inspection, quality control, coordination and management services, (including project management, supervision and assurance), all perfectly tailored to their project needs.
We provide the overall planning, management and supervision of the project – from design through completion – with innovative systems, processes and methods. We monitor technical plant integration, on-time delivery of components and control quality requirements across all technical disciplines.
Our services include construction supervision, scheduling, cost and quality control, HSE, communication, risk and change management, and material testing, as well as supplier management and any kind of further supply chain management support. All interfaces can be optimally and effectively synchronized during all project phases. We offer these services as a comprehensive and modular service package or as individual services.
With our help, our customer's project will be successfully implemented. Our services are tailored to the needs of our customer, and our experts are located all over the world.
Cooperation to expand Project Management Consultancy and other services to new markets
Through our alliance with Technip Energies, a leading Engineering & Technology company for energy transition, our clients benefit from the strengths of both companies. This makes us a strong PMC partner that relieves its customers by taking over various management tasks, e.g. project-, change-, construction management and more.