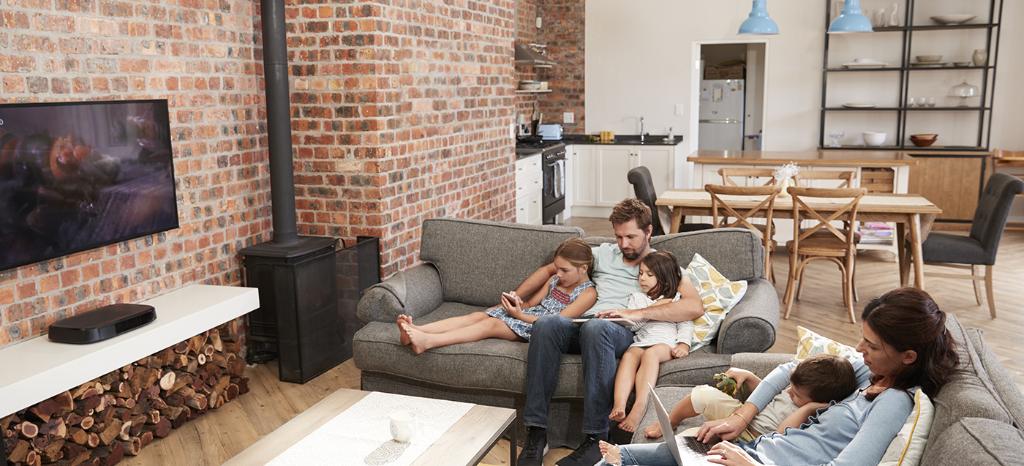 Ensure your smart home devices are compliant with Thread testing and certification
With smart homes increasingly becoming commonplace, more and more wireless appliances and devices are being added to support household systems. Functional and reliable smart homes depend on the uninterrupted connectivity and interoperability of each and every component in the communication network.
Designed with the home in mind, the Thread protocol supports a wide variety of devices operating in a smart home environment made up of appliances, access and climate controls, energy management systems, lighting, safety and security devices. Thread ensures a viable and reliable means for hundreds of connected devices to communicate with one another as well as the internet while maintaining data security and integrity.
As a Thread authorized test laboratory (ATL), we provide comprehensive testing and certification services to ensure your Thread wireless devices are able to properly and reliably interact with other devices. Make sure your wireless devices are able to keep critical systems operating securely and efficiently, even when nobody is home.
Test and certify the interoperability of your smart home devices today.
Gain market success with Thread certified devices
Stay competitive in challenging world markets made up of diverse and demanding consumers looking for quality certified devices. We provide you with insight into the Thread wireless mesh network, which ensures simple and secure installation and use of scalable smart home devices.
Our comprehensive Thread testing and certification services make sure your product can be seamlessly integrated into smart home environments. Our experts conduct comprehensive testing in authorized facilities in North America and soon, Europe and Asia. Our experienced global consultants provide you step-by-step guidance during your certification process.
Accelerate your devices time to market with our established and verified test solutions.
Thread testing and certification services
Because many critical appliances and devices around the house need to be connected at all times every day, Thread technology has been developed to ensure uninterrupted connectivity with low power consumption. Designed with the home in mind, Thread is a simple, secure and efficient networking protocol based on a robust, self-healing mesh network with no unilateral point of failure.
Although the timeline for Thread testing and certification is planned according to the needs of each specific product, members follow a quick and efficient general process made up of the following steps:
Member applies for certification on Thread website
Member schedules services with an Authorized Test Lab (ATL)
ATL receives two samples and begins testing
ATL reports test results on Thread certification system
Thread reviews test results
Thread issues certification
Successful devices are distinguished as a "Thread certified component" and "Built on Thread" ensuring reliable interoperability within the smart home network environment. Thread compatible devices can be installed and integrated easily and consume low amounts of energy. Battery-operated devices are therefore able to operate over long periods of time.
Your globally authorized Thread test lab
As a globally authorized Thread Group testing lab, we provide comprehensive Thread testing and certification for a wide range of other test standards. With our global network of experts, long history of successful product testing and certification services, we ensure your wireless household product is up to date with current standards and is able to effectively interact with all other wireless components found within any smart home environment.
Certify your device interoperability and compliance with Thread certification today.
Learn more about our Thread testing and certification services
| | | | |
| --- | --- | --- | --- |
| pdf | Product sheet – Thread testing and certification | 1 MB | Download |
This might also interest you
Last Visited Service Pages