GMP+: quality assurance for feed according to the HACCP concept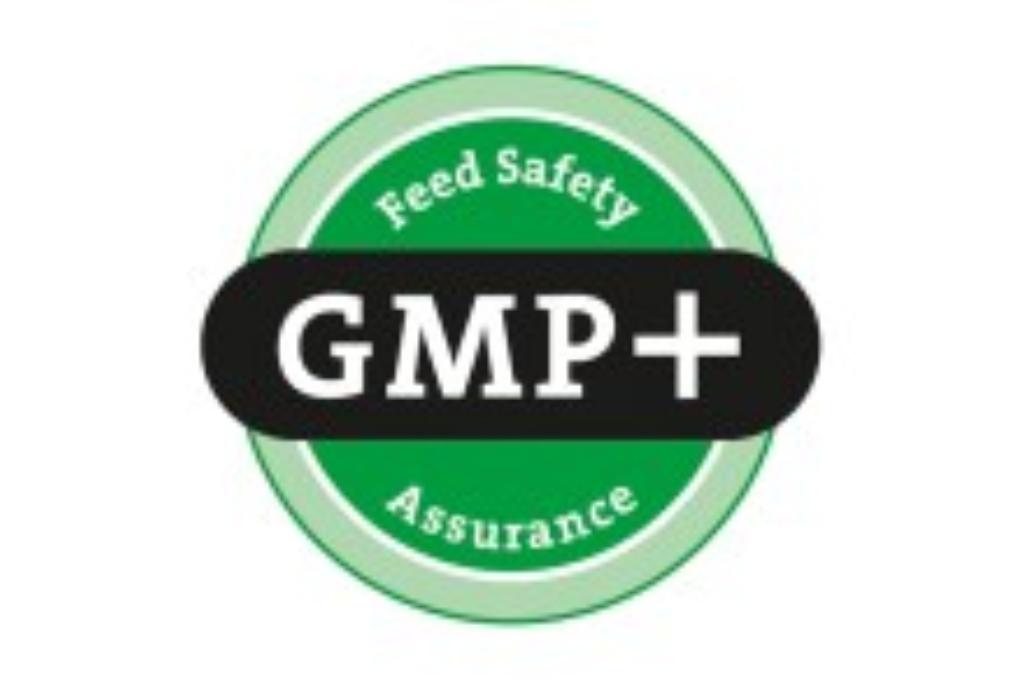 The first standard for food sustainability, the Good Manufacturing Practice System, or GMP+ for short, was published in 2013. It contains two modules, "GMP+ Feed Safety Assurance" (dealing with feed safety) and "GMP+ Feed Responsibility Assurance" (dealing with sustainable feed). GMP+ monitors the entire feed chain, from producers of raw materials to transport organizations and livestock farmers. The standard deals flexibly with the production conditions prevailing for feed production businesses.
In order to meet practical needs, various components have been integrated in the GMP+ FSA module. That includes, for example, regulations for the quality management system (ISO 9001) , HACCP and product standards.
If your organization makes, stores or sells feed, GMP+ certification by our experts with accreditation from LGA InterCert GmbH is the right step.
Benefit from our high levels of expertise in all areas of the feed chain and our extensive and solid knowledge of the industry. You can also save time and money by combining multiple certifications (such as HACCP, ISO 9001, 14001, 50001 …).
Want to learn more about GMP+? Contact us!
Certification according to GMP+ provided by LGA InterCert GmbH, an experienced test service provider, will allow you to meet the needs of your national and international trading partners. But certification has other major advantages too. Every connected industry has its own set of rules that directly describes that industry's individual requirements. It is also possible to coordinate and perform audits for a global GMP+ certification.
A GMP+ certificate will strengthen your customers' and partners' trust in the safety of your feed. Demonstrable assurance of feed safety is a "license to sell" in many countries and markets, and participation in the GMP+ FSA module can facilitate this excellently. Use it to secure your position on the European and global markets. Improve the reliability of the production process at your company with the Good Manufacturing Practice Standard and reduce your liability risk.
Improve customer satisfaction with our good manufacturing practice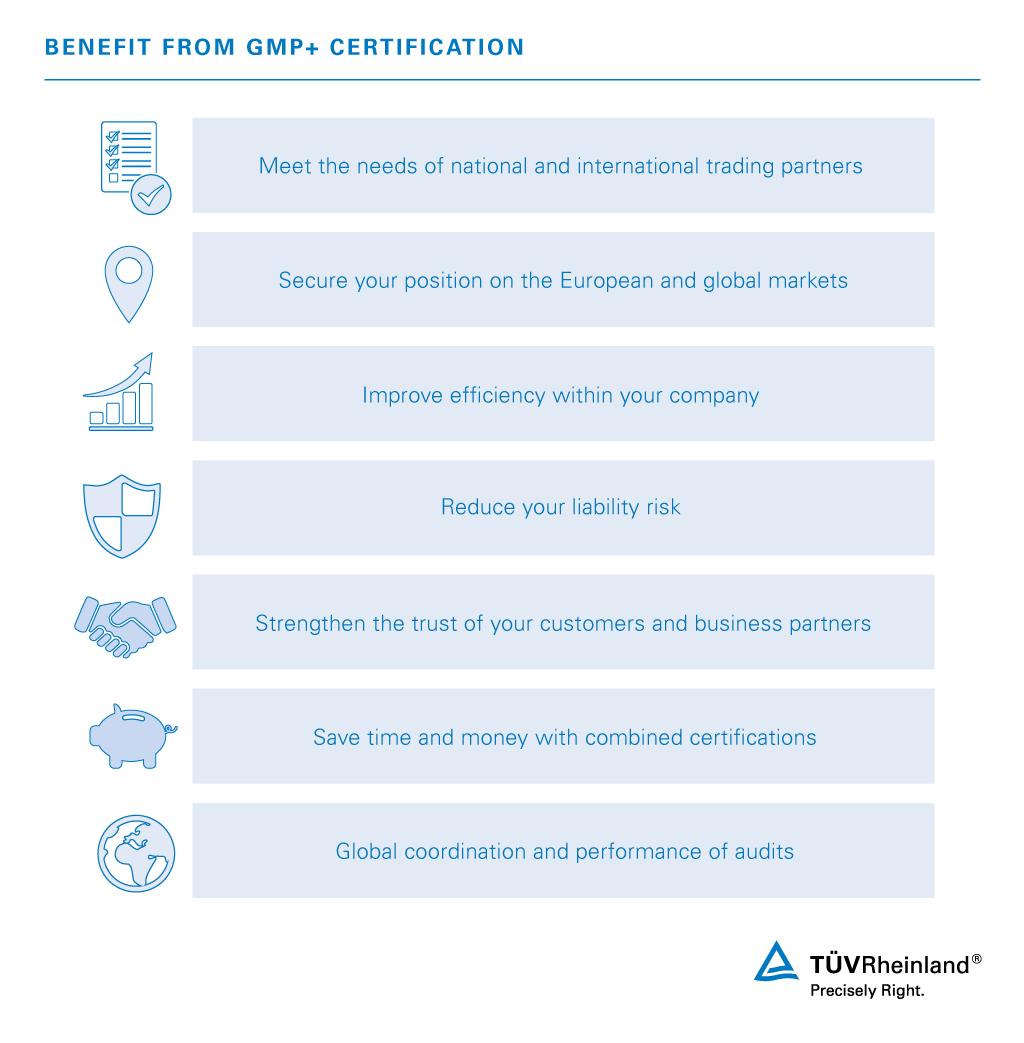 GMP+ certification in just a few steps with LGA InterCert GmbH
Preliminary audit (optional)
The auditors conduct a preliminary audit. During this process they determine which specifications from the standard have already been implemented in your organization.
Documentation review
The audit team tests to what extent your quality management documentation already fulfills the requirements of GMP+.
Certification audit
You demonstrate the practical application of your feed quality management system. Our auditors test its effectiveness.
Issuing the certificate
If all criteria are met, your organization will receive the certificate. It confirms your compliance with standards and the reliability of your feed safety system in line with GMP+.
Surveillance audits
Our annual surveillance audits help you continuously improve your processes.
Recertification
Recertification after three years helps you sustain your continual improvement process. This is an effective way to demonstrate to your customers your dedication to greater feed and fodder quality.
Save time and money with us as a competent partner by your side
Thanks to our extensive experience in the field of food testing we are a competent partner for you when it comes to certification. Take advantage of our combined certification offer. Save time and money by combining multiple audits, for example ISO 9001, HACCP, 14001 and 50001.
Trust our extensive expertise. Contact us!
FAQ – frequently asked questions about GMP+ certification
Questions and answers about certification according to GMP+
| | | | |
| --- | --- | --- | --- |
| pdf | FAQ GMP+ Certification | 246 KB | Download |
This might also interest you
Last Visited Service Pages