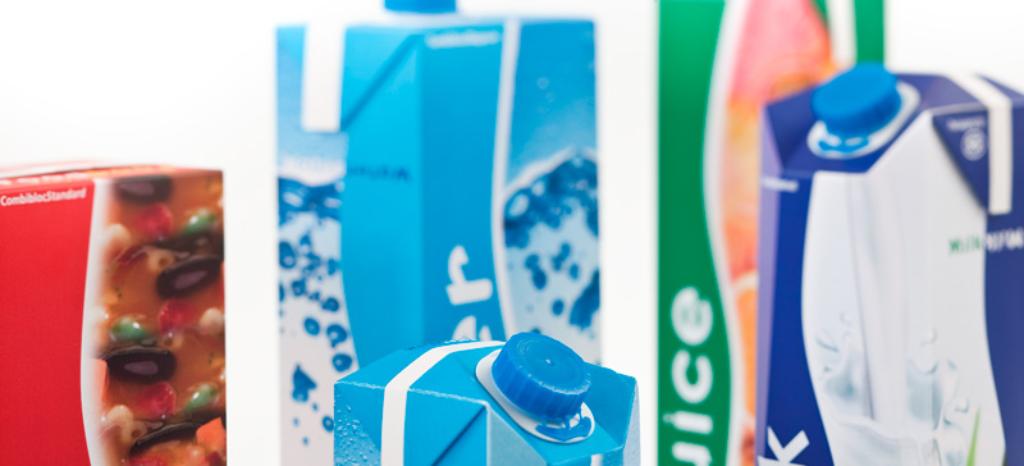 Proven product safety standards with food contact testing and certification
In mass production facilities, restaurants and home kitchens alike, products and materials used in the preparation, packaging, serving or storage of food must meet general safety regulations. Polyamide (PA) heat-resistant plastics, metals or coatings used to produce or treat products coming into contact with food must be tested to ensure regulatory compliance and protect human health. Documentation attesting to the compliance of your products according to varying requirements is needed to successfully access diverse global markets.
A world-leading testing services provider, we conduct recognized food contact material (FCM) safety testing in state-of-the-art laboratories. Our services are tailored to your particular product and the regulatory requirements specific to your individual situation.
Our comprehensive food contact services support you in strategic efforts to ensure compliance and strengthen market competitiveness.
Prove your products safe and compliant to gain market access!
Confident, compliant and competitive with food contact certification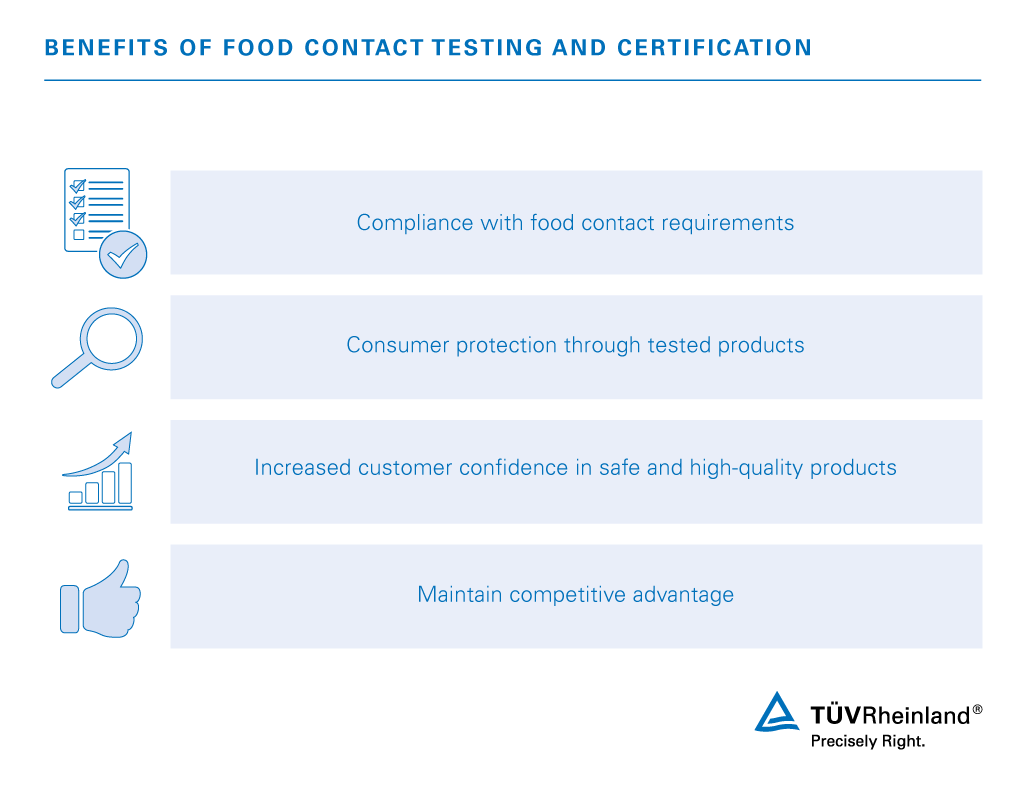 Our comprehensive food contact testing services document your adherence to statutory and voluntary requirements according to established regulations and standards. Food contact certification proves your corporate commitment to excellence and boosts consumer confidence in the quality and safety of your products. Our recognized neutral audit seal provides you a lucrative advantage in competitive world markets.
Material and product testing for food contact certification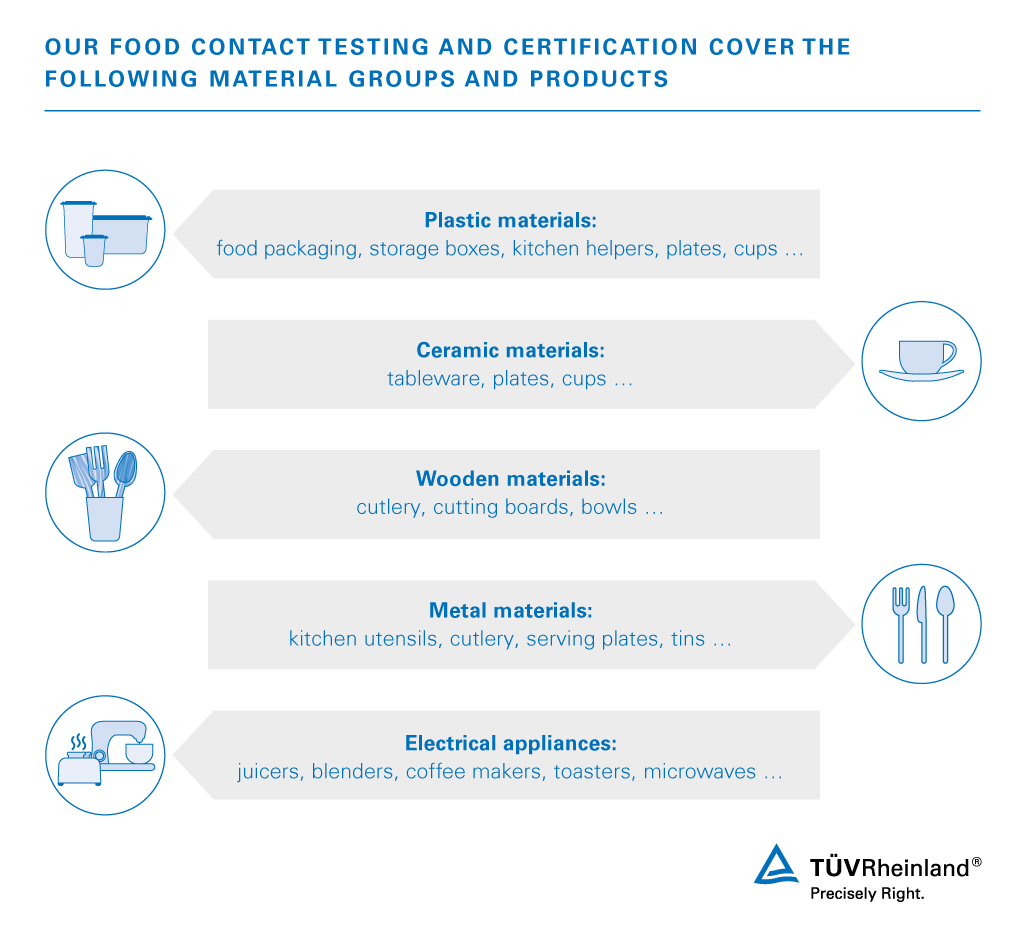 We provide a wide range of food contact testing services to prove your product meets relevant FCM legal requirements. We offer expert analysis for chemical substances and additives frequently used in food contact materials. Our experts work in accredited laboratories to provide you comprehensive testing including but not limited to:
Overall and specific migration of monomers, additives and heavy metals found in plastic materials
Volatile organic compounds found in silicones
Metal materials composition
Our extensive services include regulatory research and technical assessment as well as compliance testing mandated by the countries in which you do business.
We provide you supplemental services to enhance your efforts to protect consumer health and prove the quality and safety of your food contact products. Our services in combination with food contact testing and certification include:
Designing testing programs tailored to international buyers
Strong technical support for customer inquiries
Continuous expansion of our global scope of FCM testing services
Technical advice relevant to failed tests results when possible
Seminars and training
Declaration of Compliance (DoC) services
Non-intentionally added substance (NIAS) screening
Good manufacturing practice (GMP) audit
Our global network of experts is always ready to serve you at anytime, anywhere in the world.
Your trusted partner for food contact testing and certification
We provide you the expertise you need to ensure the quality and safety your food contact products. Our accredited laboratories support state-of-the-art testing in accordance with relevant international regulations and standards. Recognized and respected around the world, our neutral audit seal lets consumers know your products meet the highest safety standards.
Put our experts to work for you!
Download
| | | | |
| --- | --- | --- | --- |
| pdf | Product sheet - Polyamide oligomer migration testing | 254 KB | Download |
Our Sustainability Initiatives
Nothing less than the future is at stake. Companies, institutions, public authorities and each and every one of us can play a positive role in shaping the path to tomorrow. We provide you with comprehensive support to ensure that you operate safely, sustainably and efficiently for many years to come.
Ensure the safety and compliance of your Food Contact Materials – across your entire value chains.

Legislation as well as consumer demands regarding food contact safety have become increasingly stringent and diverse. Let us support you with our comprehensive FCM compliance management services.
Product Examples
Dinghies
Folding campers
Garden furniture
Silverware
Grill equipment
Lighting
Air mattresses
Sun shades
Tents and pavilions
This might also interest you
Last Visited Service Pages