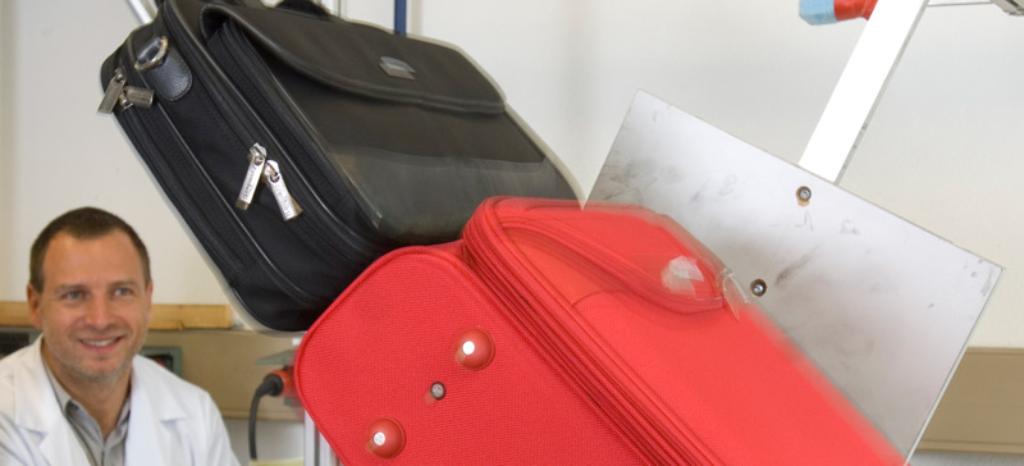 Excellent Performance Results for Rucksacks, and Suitcases
Customers really appreciate it when your products have an impeccable quality and safety record. We offer safety and quality audits for rucksacks, suitcases, and all sorts of bags. These audits range from production of the material, functions of moving parts, or even whether the interior and bottom of the bag is rainproof.
Benefits at a glance
An internationally recognized test mark from TÜV Rheinland helps you:
Document the implementation of legal requirements with audit reports and certificates
Feel self-assured when advertising your product
Improve your market position with tested products
Reduce liability for your company with documented safety standards
Demonstrate your high standard of quality
Our Audits
Our experts inspect rucksacks based on internal standards that are, in part, based on requirements for goods or manufacturers. Apart from that, we also audit and certify products according to the following criteria:
Production material
Mark: name of the manufacturer
Function of moving parts such as lock and adjustments
Roller test and durability
Size
Weight by comparative weighing and checking the weight stated on the label
Ergonomics inspection:


1. Audit as to whether the back cushioning fulfills ergonomic requirements to suit the body
2nd audit as to whether the carrying strap is cushioned
3rd audit as to whether the carrying handle can be gripped with one hand.
Volume of interior
Interior and base rainproof
Resilience, that is, after a fall
Ease of carrying using handles and carrying elements
Break-proof
Corrosion
Chemistry
Product Examples
Luggage, such as suitcases, travel bags, trolleys, and hand luggage
Trekking rucksacks, tank bags, beauty cases, sports bags, handbags, wallets
Last Visited Service Pages