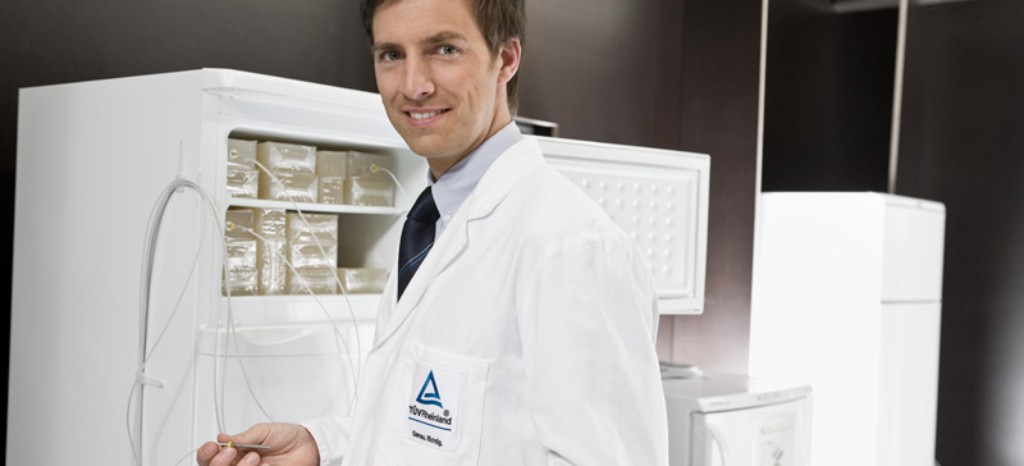 Improved Climate Protection with Energy-Saving Products
Using energy sensibly is an vital step towards climate protection. This is why consumers place great value on energy-saving and energy-efficient products. We test the energy efficiency of your consumer products - from computers to coffee machines. Our test mark "Energy Efficiency" give your customers valuable guidance - and peace of mind - as to which products they can select and purchase.
Benefits at a Glance
An internationally recognized audit and certification from TÜV Rheinland helps you:
Recognize energy-saving potential in your products
Demonstrate your high quality standards
Gain the lead against the competition with a neutral environment label
Give your customers valuable guidance when deciding which products to select
Take advantage of short audit times and our extensive experience
Our Audits
Before issuing the eco-label, our experts carry out audits based on recognized standards and norms, including the 2009/125/EC eco-design directive and the implementation directive for energy-run products (EuP):
Inspection of energy consumption and efficiency of consumer products and investment products
Certification "Energy Efficiency" and voluntary classification
Conformity certification based on statutory energy requirements
Preparation of objective technical specifications for consumers
Benchmark tests
Guidelines and Directives
Directive (EC) No. 1275/2008: Household and office equipment
Directive (EC) No. 278/2009: External mains adapters
Directive (EC) No. 642/2009: Televisions
Directive (EC) No. 107/2009: Set-top boxes
Directive (EC) No. 244/2009: Household lighting
Directive (EC) No. 643/2009: Household refrigerators
Product Examples
Office equipment: PCs, notebooks, monitors, printers, video projectors
Household appliances: stoves, refrigerators, coffee machines, vacuum cleaners
Consumer electronics: TVs, DVD players, SAT receivers
Lighting: bulbs, LEDs, inductions lamps, gas discharge lamps, energy-saving lamps
Mains adapters
Machines and tools
Reference Cases
| | | | |
| --- | --- | --- | --- |
| pdf | Reference Case: Modernization of Elevators, Ukraine | 1 MB | Download |
Our Sustainability Initiatives
Nothing less than the future is at stake. Companies, institutions, public authorities and each and every one of us can play a positive role in shaping the path to tomorrow. We provide you with comprehensive support to ensure that you operate safely, sustainably and efficiently for many years to come.
This might also interest you
Last Visited Service Pages