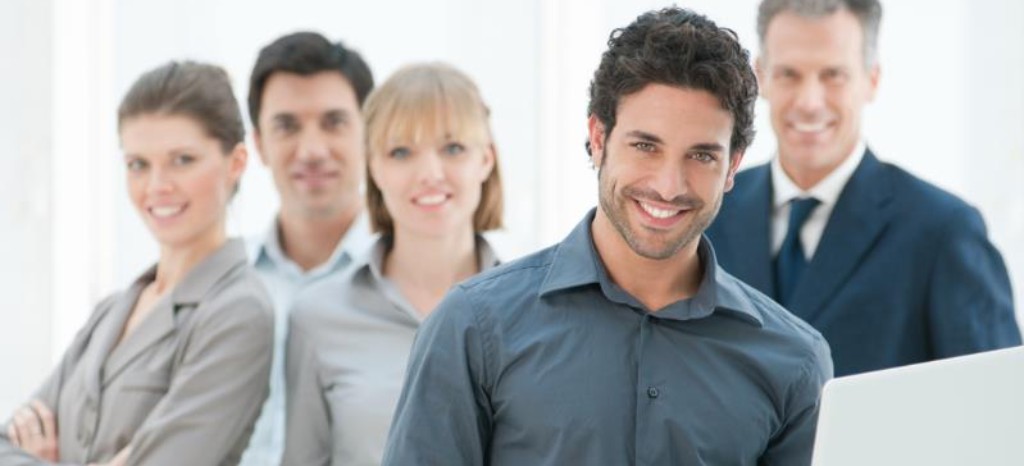 Avoid security damages with our data protection trainings
Companies dealing with sensitive customer information rely on qualified data security professionals to provide private transfer and processing of personal data. Businesses of any size dealing with customers in all industries are mandated to guarantee the privacy of both their consumer clients and business partners. With annual security damages amounting to 51 billion Euro in Germany alone, companies stand to lose reputation as well as succumb to exorbitant corporate liabilities.
Our courses in data protection training can help you make sure you are up-to-date and on-board with acceptable standards and current regulation. We provide recognized training to provide a well-founded, comprehensive understanding of modern data protection strategies and solutions. Our data protection training and certification helps you understand and navigate complex regulations for efficient and effective implementation into your company processes.
As a leading educator in privacy matters, we provide recognized certification of titles including internal and external data protection officers and auditors. We make sure you and your team are prepared and capable to provide the security demanded according to strict customer and partner expectations.
Accept responsibility for the secure handling and transfer or your customer and partner information with our professional data security training programs. Contact us now!
Responsible and respected with certified data protection courses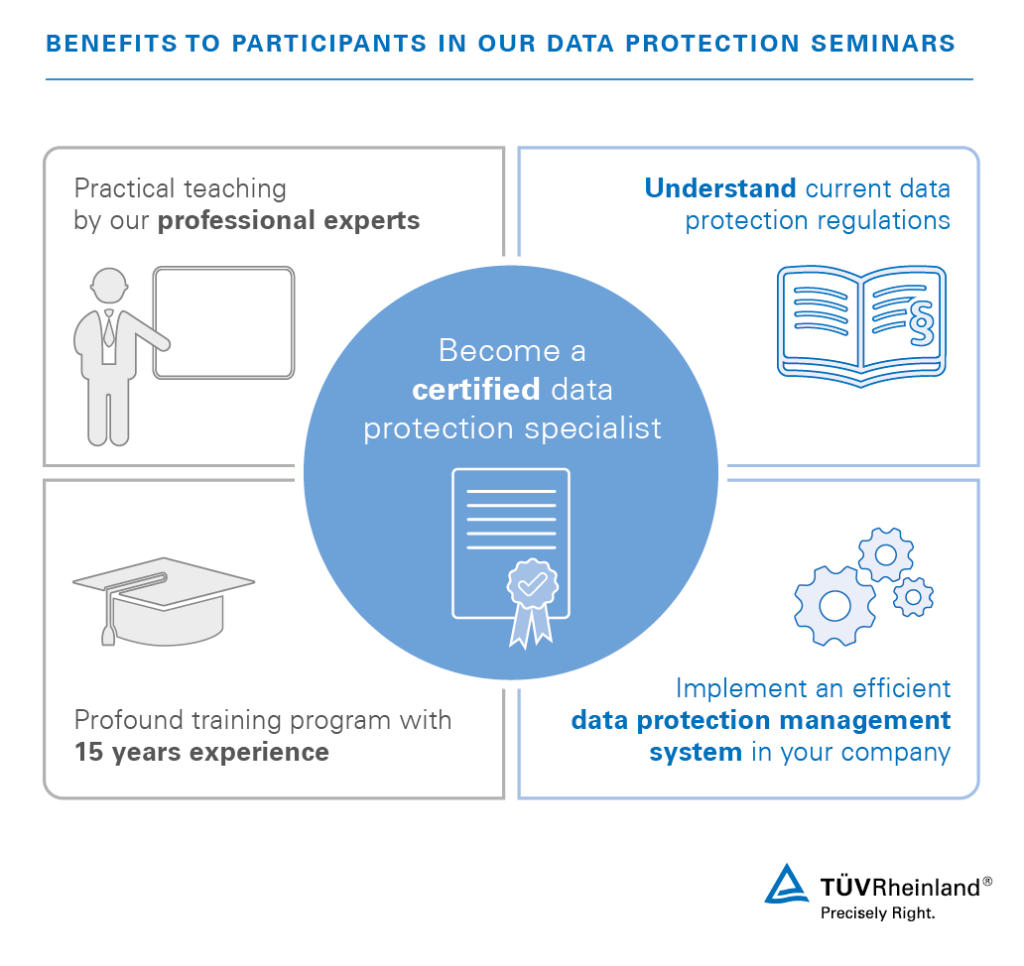 Current law demands the appointment of a data protection officer in cases where more than nine employees are involved in the corporate processing of personal data. We train according to the 2018 EU-DSGVO data protection regulation requiring certified data protection officers to demonstrate verified reliability and proven expertise. Our globally-recognized certificates document your professional qualifications to ensure discreet transactions, reduce corporate liability, protect investment and increase profits.
Our data protection officer trainings and certifications
We conduct comprehensive trainings for professionals in the business of securing personal data according to corporate policy and international regulation. Our modular courses provide certification for progressive titles of:
Data Protection Representative (TÜV)
Gain specialist knowledge needed to perform in a professional and effective manner.
Data Protection Auditor (TÜV)
Learn to develop and maintain a protection management system compliant with legal requirements and company policy to ensure quality and effectiveness. Conduct regular, independent privacy audits within the organization.
External Data Protection Representative (TÜV)
Access specialist knowledge to provide reliable and independent professional advice from the outside.
Make sure you are familiar with the new EU-DSGVO statutory regulations on data protection. Learn how to effectively and efficiently implement EU-DSGVO in a goal-oriented corporate strategy.
Recognized data protection training partner
Our years of experience as a comprehensive and respected educational services provider ensure you quality training and reputable certification. Our global network of expert instructors provides you access to an interdisciplinary team of specialists in any and every field. We are proud to distinguish successful participants in our recognized data protection officer trainings with our certifications respected worldwide. We help you gain exemplary credentials to ensure your integrity when handling sensitive customer and business partner data.
Put our experience to work for you with globally recognized certification ensuring your data protection competences. Contact us and find out more!
Our Sustainability Initiatives
Nothing less than the future is at stake. Companies, institutions, public authorities and each and every one of us can play a positive role in shaping the path to tomorrow. We provide you with comprehensive support to ensure that you operate safely, sustainably and efficiently for many years to come.
This might also interest you
Last Visited Service Pages