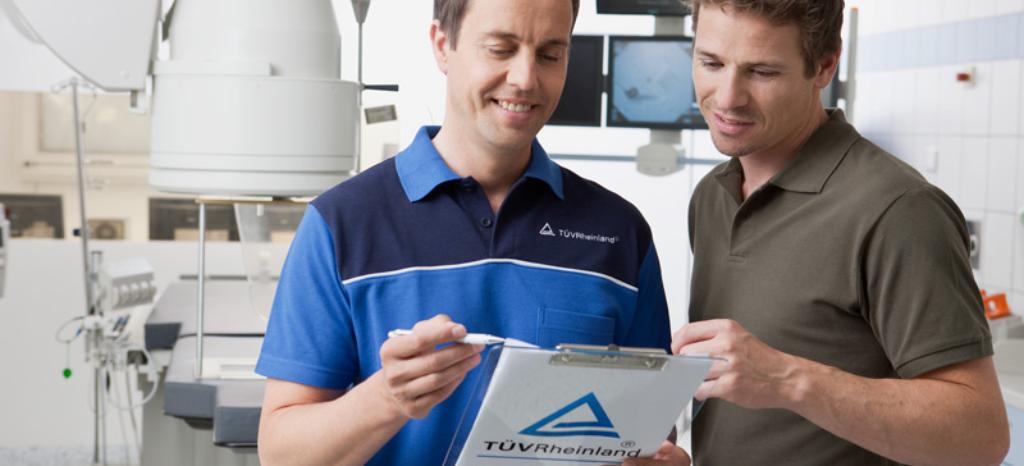 Specialized Inventory of Medical Devices and Equipment
Whether for a defibrillator, certain infusion techniques, or for specialized equipment like a video endoscopy tower - how can you improve documentation in your practice or clinic? Our experts can help you compile an official inventory of your medical devices and equipment. Or help you update your device management software with master and test data imports.
Benefits at a Glance
With TÜV Rheinland as your partner for technical documentation, you:
Benefit from legal documentation of the medical devices in your facility - in accordance with the regulation on medical device operators
Will never miss another inspection deadline - thanks to updated inventory
Get the support of specialized medical technicians with many years of experience in documentation
Optimize your management process by combining steps - the inventory can also be used as an opportunity to test your medical devices and determine your reinvestment volume
Get one-stop service from a well-trusted name: from installing your device management software to helping prepare legal documents
Update existing device management software
Receive a wide variety of analysis and presentation formats - such as statistic sheets or data discs with PDF test reports
Get bar code identification for your medical devices
Improve your image by appearing on the TUVdotCOM list of certified businesses
Our Approach
Independent and systematic examination of medical devices in your facility
Entry of equipment data into a secure computer system - details such as: device name, type, serial number, location, and use
Pointing out various inspection deadlines, based on our market observations
Affixing in-house ID numbers to devices
Presentation of data in electronic or paper format
Creation of a filing system for inventory and device records, including legal documents.
Our Services
Specialized inventory of medical devices in a given facility
Record of medical devices, in accordance with the regulation on medical device operators
Recording equipment data via a data interface - for use in hospital device management software (e.g. Mec, MT-Data and SAP)
Continuous documentation or data updates also possible.
Legal Standards of Our Services
Law on medical devices (Medizinproduktegesetz (MPG))
Regulation on medical device operators (Medizinprodukte-Betreiberverordnung (MPBetreibV))
Regulation on medical device operators (§ 7 of the MPBetreibV, appendices 1 and 2)
Required inventory for all active, non-implantable medical devices
Safety regulations coupled with equipment inventory
Last Visited Service Pages