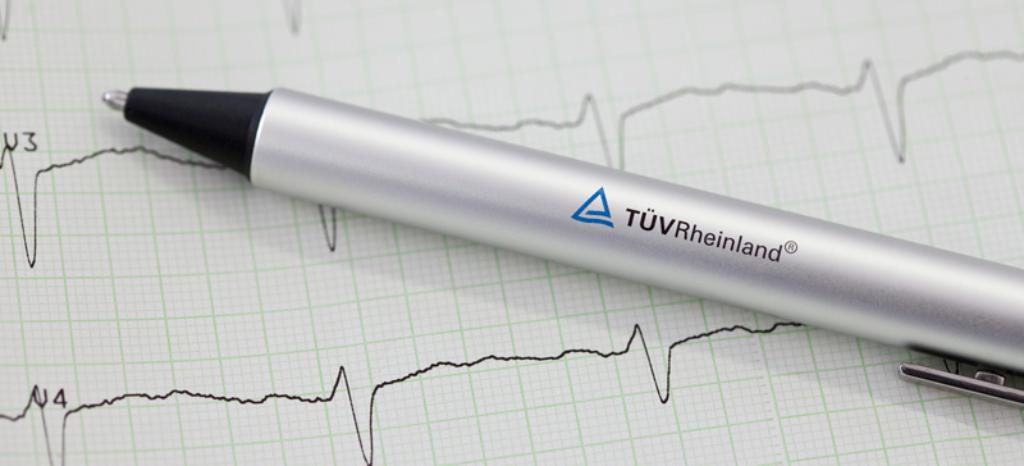 A New Approach to Corporate Values
Damage assessments, appraisals, reinvestment analyses. With all these aspects to consider, how do you know when the time is right to invest in new medical technology? Besides analyzing viability and investments, we offer a wide spectrum of consulting and assessment services for medical offices, clinics, rehabilitation centers, and radiology practices. We can help you introduce a quality management system - and assist you in fulfilling the legal requirements of an operator of medical devices.
Benefits at a Glance
Help from TÜV Rheinland's experts in medical technology lets you:
Fulfill your organizational and managerial responsibilities
Detect money-saving solutions by identifying risk and better managing your resources
Monitor the quality of outsourced services
Protect and uphold your corporate values
Gain legal security and minimize your business risk
Benefit from our neutrality in testing and from our years of experience
Take advantage of our one-stop service
Get an individual safety package filled with additional assessment services
Draw on the support of the leading service provider in medical technology
Install a personal account at TUVdotCOM, including full documentation of your assessments perfect for marketing
Our Services
Checks of health facility compliance with various regulations, including special guidelines for operators of medical devices.
Preparation for introduction of new QM processes and/or QM certification.
Providing employees with a quality management manual (QM manual) for medical technologies. The manual outlines the business side of running a health care facility. It also explains the proper use of medical devices.
In-house training events for users and operators of general medical technology.
Profitability and investment analysis in medical technology.
Maintenance and reinvestment analysis in medical technology.
Damage assessments and appraisals.
Expertise in incidents involving medical devices - e.g. for police investigations.
Legal Standards for Our Services
The following laws and regulations concern safety and quality in medical devices and x-ray machines:
Regulation on medical devices (Medizinproduktegesetz, MPG)
Regulation on radiation protection (Strahlenschutzverordnung, StrSchV)
Regulation on medical device operators (Medizinproduktebetreiberverordnung, MPBetriebV)
Regulation on medical device safety planning (Medizinprodukte-Sicherheitsplanverordnung, MPSV)
Regulation on x-ray technology (Röntgenverordnung, RöV)
Regulation on workplace safety (Betriebssicherheitsverordnung, BetrSichV)
Occupational health and safety
Regulation on hazardous substances (Gefahrstoffverordnung, GefStoffV)
Hygiene requirements
Last Visited Service Pages