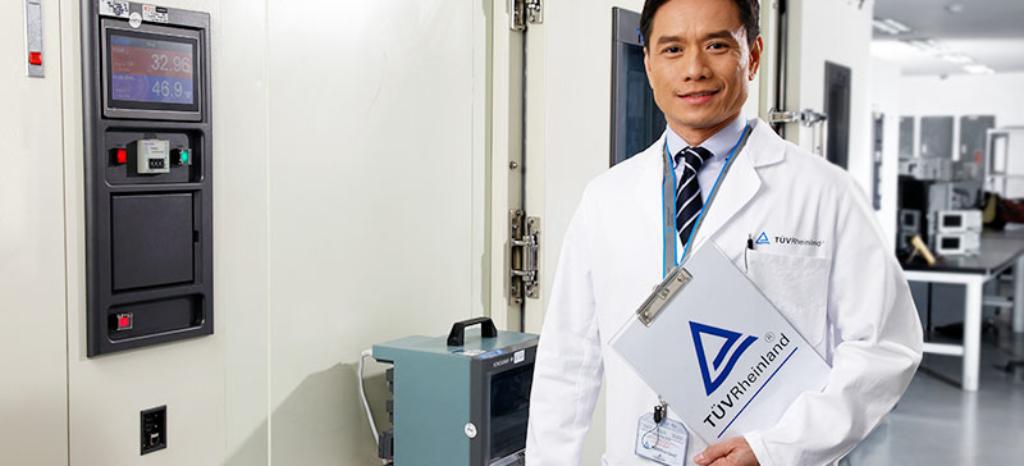 Ensure Compliance of Electrical Accessories with International Safety Standards
Electrical accessories are common features found in a wide range of products such as electrical appliances, tools and electronic devices. Electrical wiring accessories play a critical role controlling power and signal transmissions in electronic circuits. For such diversified products, some electrical accessories manufacturers might opt to deviate from the relevant and applicable standards, thereby introducing safety risks.
Through improved research and technological development, an increasing number of conventional and non-conventional electrical accessories have flooded the international market to heavily impact our daily lives. As a globally recognized expert in product safety testing and certification with years of experience and knowledge in applicable local and international standards, our company is positioned at the forefront of market trends. Our experts can provide a wide range of testing and certification services for your electrical accessories and wiring devices according to the applicable international IEC electrical standards.
The main manufacturing and exporting country for electrical accessories, China's most significant export markets include Europe, the United States, Brazil, Argentina, South Africa, Indonesia and India. Our experts at TÜV Rheinland offer fast, comprehensive solutions and premium services for the safety and quality testing and certification of your electrical accessories, to provide you access to international markets.
Benefits of Our Electrical Accessories Testing and Certification Services at a Glance
TÜV Rheinland testing and certification services for electrical accessories provide:
Short testing and certification delays.
Officially-recognized test reports approved by overseas buyers and provided by an independent testing company.
Tailored tests and reports in accordance with customer-determined technical requirements.
One-stop shop services from a worldwide team of experts.
Please contact us at TÜV Rheinland to learn more about how our testing and certification services for electrical accessories can benefit your company.
Individual Services for Your Electrical Accessories
To help you ensure safety and quality of your electrical accessories in compliance with applicable international IEC standards, our team of TÜV Rheinland experts offer you comprehensive services including:
Quality and safety testing of your products.
Complete and tailored test and inspection reports.
Consulting on and thorough explanation of standards applicable to your electrical accessories.
Ensuring your products worldwide market access.
Electrical Accessories - Product Examples
We can test and certify a large variety of electrical and wiring accessories such as:
Plugs and sockets for both household and industrial use.
Residual current devices (RCD) and surge protection devices (SPD).
Cable reels, extension cord sets, cable ties.
Appliance couplers, plug-in timers, conduits.
Remote controls, smart home systems.
International IEC Electrical Standards for Electrical Accessories
We test and certify electrical and electrical wiring accessories according to the applicable and relevant IEC electrical standards in order to help you access the international market.
IEC 60884 and IEC 60309 – Standards for Plugs and Sockets
The international standards IEC 60884 and IEC 60309 respectively set general testing and safety requirements for plugs and socket outlets used for household or industrial purposes.
Produced for household appliances or industrial electrical devices, our experts test and verify your electrical accessories according to all relevant standards.
IEC 60320 on Appliance Couplers
The IEC 60320 set of international standards specifies safety and testing requirements for non-locking appliances as well as interconnection couplers connecting power supply cords to electrical appliances. Appliance couplers enable manufacturers serving the international market to produce a single electrical device for most of their diverse markets, having only to adapt or change cords for particular markets of exception.
Our experts can test and certify your appliance couplers according to the IEC 60320 electrical standard and help you introduce safe and compliant products on the market.
IEC 61540 on Residual Current Devices
The new consolidated version of the IEC 61540 electrical standard applies to residual current devices. Electrical wiring devices called residual current device (RCD) or residual current circuit breaker (RCCB) detect problems or dangers in the electric current and subsequently disconnect circuits, making this electrical safety accessory crucial to preventing accidents and injuries.
Placing faulty residual current devices on the market can result in dramatic loss of human life as well as catastrophic financial consequences. We can help you ensure the safety and control the compliance of your manufactured electrical accessories according to IEC 61540.
Further International IEC Electrical Standards
Our TÜV Rheinland experts can also test and certify both electrical accessories and electrical wiring accessories according to the following IEC standards:
IEC 61242 on cable reels and IEC 60884-2-7 on extension cord sets
IEC 60884 on plug-in timers and remote controls
IEC 60669 on fixed switches
IEC 60884-2-5 on adaptors
IEC 62275 on cable ties and IEC 61386 on conduits
IEC 61643 on surge protection devices
Downloads
| | | | |
| --- | --- | --- | --- |
| PDF | Testing and Certification for Electrical Accessories | 465 KB | Download |
This might also interest you
Last Visited Service Pages