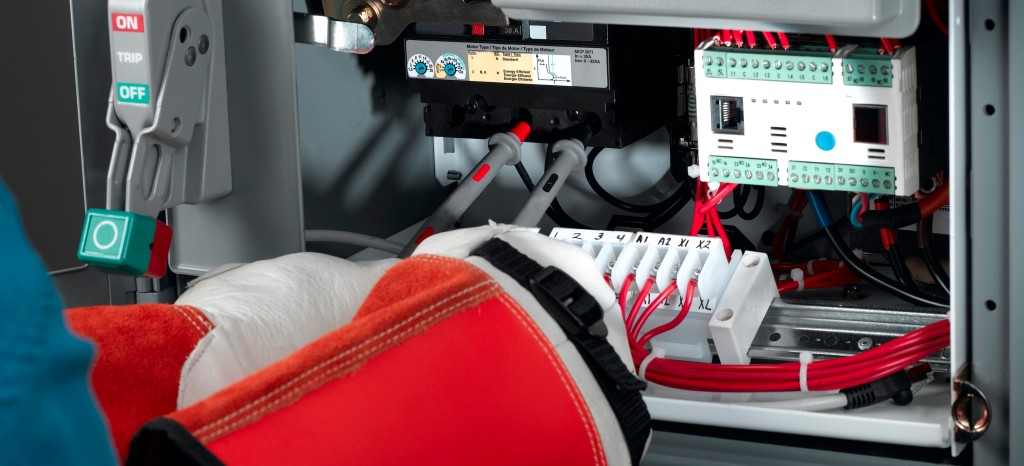 Qualifying and Certifying Components and Distribution Devices for You
To be successful on the market, the safety, quality, durability, and reliability of your products are essential.
Manufacturers are responsible for ensuring that the products they place on the market meet all relevant regulations. Ensuring that your customers receive safe components of high quality is critical to the longevity of your business.
Every part of an electrical appliance can be hazardous and one defective component can lead to disastrous results. Our experience and scope of accreditations help you to meet local and global electrical product safety regulations. As one of the largest certifiers within the CB Scheme TÜV Rheinland Group has vast experience in a broad range of product testing.
In one package, we offer component testing and certification services ensuring your product access all around the world.
Benefits at a Glance
Profit from TÜV Rheinland's worldwide experience in the field of electrical component service as one of the founders of the CB Scheme.
Work with a partner respected worldwide.
Entry to both domestic and foreign markets provided by one partner.
Local experts, your personal partners in 62 countries.
Significantly decreased internal effort, time-to-market remarkably shortened.
Reduced company liability through documented fulfillment of safety standards.
Increased trust towards your company with TÜV Rheinland brand.
Secure your sales - with testing done by one of the few accredited agencies permitted to administer marks of ENEC, HAR and TÜV Rheinland type approvals
Our Accreditations and Recognition Allow Us to Provide You Product Safety Testing and Certification All Over The World.
TÜV Rheinland is a global leader in the testing and certification of low-voltage apparatus, distribution devices and other electrical products. We offer independent, third-party certification for almost all low-voltage electrical devices and components, according to safety standards in Europe and all over the world.
Trust in our support and vast experience to answer any particular question related to this global certification scheme. TÜV Rheinland has worldwide several National Certification Bodies (NCB) and Testing Laboratories (CBTL) which include TÜV Rheinland InterCert Hungary, a National Member Body in the worldwide recognized IECEE CB Scheme
Our Services
Issuing of test reports
Certificates fitting to your market demand:
Certificate of Conformity (CoC):
States the conformity of the tested sample complies with the specified standards. It does not permit the use of any test mark and it does not prove the conformity of mass- produced products (factory inspection is not part of the certification).
CB Test Certificate:
Verifies that the product complies with the applicable international IEC standards within the IECEE CB Scheme. A CB Test Certificate is valid with the pertaining CB Test Report.
CCA Notification of Test Result (NTR):
Verifies that the product complies with the applicable European EN standards within the European CCA Certification Scheme.
Note: CCA = CENELEC Certification Agreement (a certification agreement among CENELEC member countries. CENELEC is the European standardization body for electrical and electronic equipment and components.)
TÜV Bauart (Type Approved) Mark Certificate:
Verifies that a representative production sample complies with the relevant standard requirements and the production is regularly inspected. In general, those certified products are components intended to be built into larger arrays and equipment. The type testing scheme contributes to consumer protection and supports an increasingly safe and standard compliance for products coming into the market.
ENEC Mark Certificate:
Verifies that the product (not only the tested sample) complies with the applicable European EN standards within the European ENEC Certification Scheme and the production is regularly inspected. It permits the use of the ENEC Mark. The ENEC Mark must be accompanied with the identification number of the issuing certification body. E.g.: TÜV Rheinland InterCert: ENEC 18
Cables, Cords, Insulators and Cable Installation
Power cables up to 1.2KV, PVC insulated cables, Rubber insulated cable
CB scheme, MEEI cable, TÜV Bauart Certification, HAR-Mark.
Cable safety testing according to IEC 60502 series, IEC 60227 series, IEC 60245 series, and IEC/EN 50525 series standards or HD standards.
Photovoltaic cable testing according to EN 50618
Insulating materials and tools testing according to IEC/EN 60454, 60684, 60900, 60672, etc.
List of services in the category: Cables, cords, insulators, and cable installation
Protective Devices
Residual Current Devices, Circuit Breakers, Miniature Circuit Breakers, Residual Current Operated Circuit Breakers, SPD (Surge Protective Devices), Miniature Fuses, Low voltage Fuses (D-, NH-, cylindrical type).
CB scheme, MEEI, TÜV Bauart Certificates.
(Safety testing according to IEC/EN 60127, IEC/EN 60269, IEC/EN 60730-2-9, IEC/EN 60691, IEC/EN 60898, IEC/EN 61008, IEC/EN 61009, IEC/EN 60947-2, IEC/EN 60947-4-1, IEC/EN 61643, IEC/EN 60099)
List of services in the category: Protective Devices
Switches
Switches for household and similar fixed electric installations, Remote controlled switches, Time delay switches, LV Switchgear and Controlgear, Disconnector, Contactors, Motor Starter
CB scheme , MEEI, ENEC, TÜV Bauart Certificate
Safety testing according to IEC/EN 60947 series, IEC/EN 60934 series and IEC/EN 61058 series standards.
B10d evaluation according to EN ISO13849-1:2006
List of services in the category: Switches
Control Devices
Electrical and manual controls, thermostat, temperature limiters, thermally operated controls, sensing controls
CB scheme , MEEI, ENEC, TÜV Bauart Certificate
Safety testing according to IEC/EN 60669, 60730 and other applicable series standards.
List of services in the category: Control devices
Plugs and Socket-Outlets
Plugs and socket-outlets for household and similar fixed electric installations
CB scheme , MEEI, ENEC, TUV Bauart Certificate
Safety testing according to IEC/EN 60884, EN 50075, EN 61242, IEC/EN 60320-1
List of services in the category: Plugs and socket-outlets
Connectors and Connecting Devices
Connecting devices, electrical/electronical connectors and flat quick-connect terminations
CB scheme , MEEI, ENEC, TUV Bauart Certificate
Safety testing according to IEC/EN 60998, IEC/EN 60999, IEC/EN 61210, IEC/EN 619841
List of services in the category: Connectors and Connecting devices
Worldwide Market Access
We provide access to international markets worldwide, from Argentina to Japan.
Utilizing our global presence, relationship and experience, we can obtain the national safety, telecom and other necessary approvals for your countries of destination, saving you time and money.
Our network covers the most preferred countries while continuously expanding to meet the market's newest requirements and demands.
Contact us, even if you are looking for a remote area on the map – our professional staff will be glad to carry out market access research for you and discover the possibilities.
Product Examples
Casing Insulated tools
Clamps
Converters
Cables
PV components
Switches
Plugs
Voltage testers
Jumper cables
Joining technologies
Ballast devices
KNX Standard Testing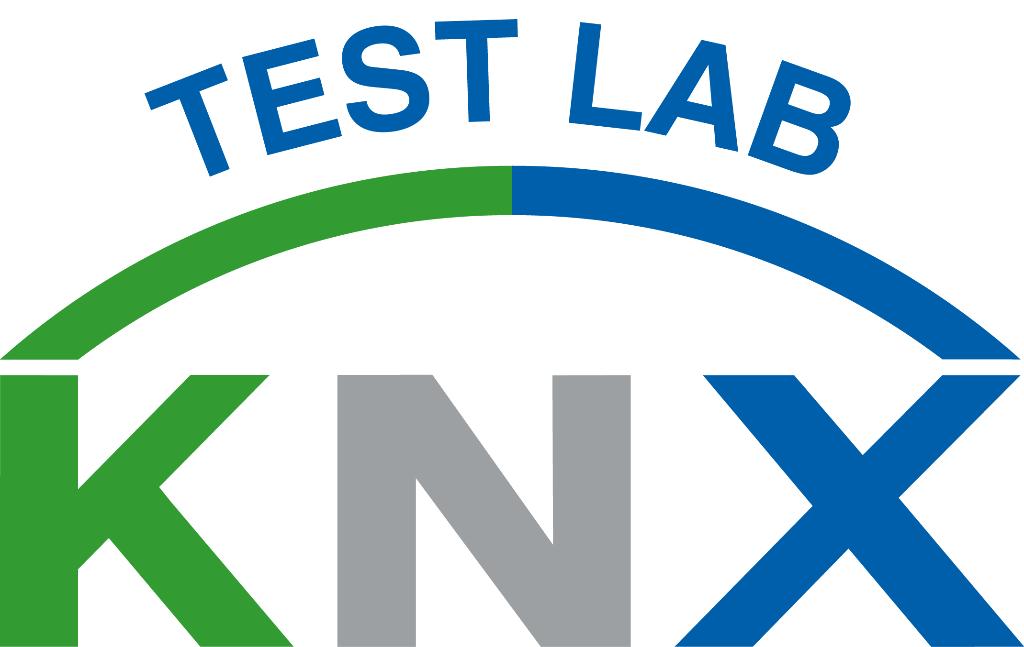 KNX is a standard for home and building systems technology. As an independent testing and certification organization, we are accredited and authorized to run interworking and functionality tests based on the current KNX standard.
We offer the following tests:
Application software check
ETS plug-in checks
Test Process
1. You register your hardware and/or software with the KNX Association.
2. You now have 6 months to have your product checked and to submit the test report to the KNX Association.
3. We test your product for compliance with the KNX Association guidelines. Best ask us immediately after registration. After passing the test, we then send you your report to forward to KNX.
4. Finally, the KNX Association certifies your product and issues the mark.
Benefits at a Glance
Take advantage of our listed, independent testing laboratory.
All from a single source – combine various safety and quality checks and save time and costs (e.g. component testing, security testing, etc.).
On site around the world for you!
TÜV Rheinland India's Components Testing Laboratory
TÜV Rheinland India's Component Testing laboratory in Bangalore caters to manufacturers of low voltage components, connectors, cables, cable lugs, cable glands, cable cleats, panels, relays and other industrial control equipment. The laboratory conducts tests on a range of parameters as per global IEC/EN Standards as well as customer specific requirements. The laboratory is equipped for reliability, electrical & mechanical safety of your product.
We provide certification services to assist manufacturers gain entry into global markets. The laboratory offers in-house and on-site witness testing with the scope of CE Marking, TÜV Bauart Mark certification, CB certification and product pre-compliance. The technical expertise in this laboratory is at par with best practices across the globe. Our laboratory is accredited by the National Accreditation Board for Testing and Calibration Laboratories (NABL).
This might also interest you
Last Visited Service Pages