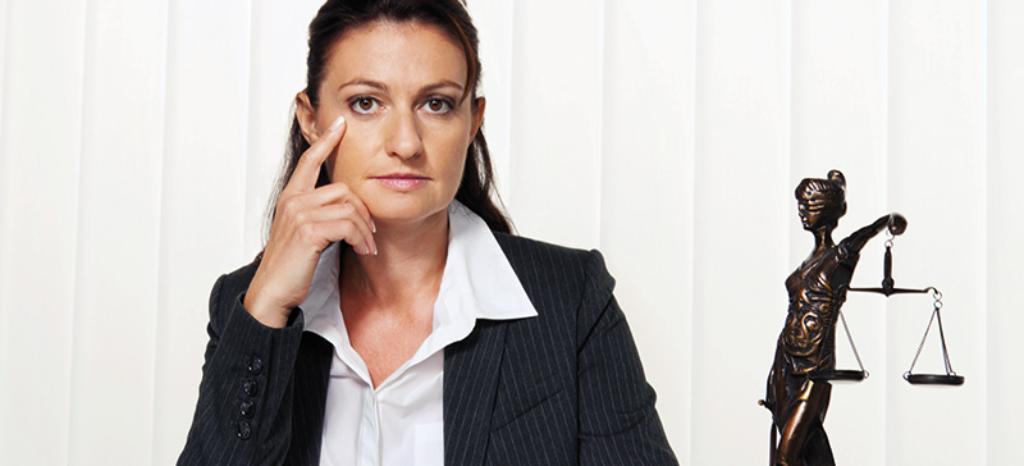 Compliance Management: Is Your Company Well Positioned?
In view of numerous German, European and international regulations, the structure and organization of an integrated compliance management system are critical to the long-term success of your company.
Only through conformity with regulations will damages caused by white-collar crime be avoided, liability and damage claims minimized and a responsible corporate reputation be established. With a company-wide monitoring of regulations with appropriate measures, management fulfills their legally mandated due diligence and at the same time strengthens the trust of business partners and customers.
We support you in ensuring compliance in your company.
Compliance Certification for Long-term Success
The more frequently required verification of provisions for avoiding corruption frequently - particularly in international trade - leads to a variety of compliance forms which must be completed in order to obtain a contract.
The corresponding compliance certification by a neutral and external certifier is sufficient proof of and thus facilitates business transactions.
With a certification of your compliance management system, you document your responsible conduct and thus build trust with customers, the general public, government agencies and employees.
The certification is based on the TÜV Rheinland standard for compliance management systems, TR CMS 101:2011. After successful completion of the certification, you receive the audit report as well as the TÜV Rheinland certification mark for marketing communication.
Benefits of a Compliance Management Certification at a Glance
Easing the burden of management in the event of an error by an independent certification of compliance.
Proof of your reliability towards customers, business associates, authorities, employees, the general public, auditors, banks and insurance companies.
Documentation of an effective management system that can protect your company against legal infringements and liability risks.
Security and continuity in business conduct.
Fulfillment of organizational and supervisory duties.
Competitive advantages in public tenders.
Increased control with a commitment to sustainability and corporate social responsibility.
Our experts are happy to answer your questions and provide further information to the certification of your compliance management system.
Our Compliance Certification Standard
Our auditors test the effectiveness of your compliance management system based on the TÜV Rheinland standard for compliance management systems, "TR CMS 101:2011".
The procedure is similar to a system certification in quality management according to ISO 9001:2008 .
Procedure for the Compliance Management Certification
Documentation review
The audit team reviews the extent to which the documentation of your compliance management system already corresponds to standard.
Creation of the audit plan and coordination of the target dates
Our auditors create an audit plan and coordinate its scheduling with you.
Certification audit
You demonstrate the practical application of your compliance management system. Our auditors examine the effectiveness.
Issuing the certificate
Once all criteria have been fulfilled, your company receives the certificate. It certifies the integrity and compliance of your management system. Furthermore your company will be included in our online certification database "Certipedia" .
Control audits
Our annual control audits help you to continuously optimize your processes.
Our On-site Compliance Check
With TÜV Rheinland, companies from small and medium-sized enterprises to large corporations can obtain reasonable assurance whether they already have an effective compliance management system.
In the evaluation, all matters relevant to the company are treated and a precise assessment as well as guidance is prepared. You can have TÜV Rheinland experts perform an on-site analysis of your compliance organization or even complete an analysis yourself online.
What is the procedure of an on-site analysis?
In an on-site compliance check, a specialist from TÜV Rheinland conducts an in-depth analysis in your company, in which the implemented compliance measures, the existing compliance organization and the compliance culture are systematically scrutinized.
It is also possible to address individual topics as requested. After the analysis, you receive a confidential report from TÜV Rheinland. This includes reasonable indication of possible weaknesses in the compliance management system, practical recommendations on the contextual and organizational implementation as well as a comparison to other companies in the market.
In a final meeting, the compliance specialist from TÜV Rheinland explains the main results of the analysis and is available for questions and recommendations.
What is revealed in our on-site compliance check?
If the required compliance measures are implemented?
If the statutory supervisory and organizational obligations are fulfilled?
Are the relevant legal provisions considered?
Can legal violations or organizational neglect by your compliance department be avoided?
What are the areas of compliance needing additional attention?
What further actions are required?
How other companies are doing it (benchmarking)?
Is compliance well established in your corporate culture?
The advantages of an on-site compliance analysis
Outsourcing by an objective expert
Comprehensive coverage of essential compliance topics
Evaluation in a comprehensive TÜV Rheinland report
In-depth legal information
Valuable organizational tips
Practical recommendations for "best practices"
Compliance expertise in business conduct
Identification of potential liability risks
Ideal preparation for the compliance certification
Our Sustainability Initiatives
Nothing less than the future is at stake. Companies, institutions, public authorities and each and every one of us can play a positive role in shaping the path to tomorrow. We provide you with comprehensive support to ensure that you operate safely, sustainably and efficiently for many years to come.
This might also interest you
Last Visited Service Pages