Electromagnetic Compatibility (EMC) Testing and Certification
Electric and electronic products usually generate electromagnetic radiation and can be influenced by it. With such products becoming increasingly used in very close proximity to each other, they should function normally without 'interfering with' or being 'interfered by' other products. This important characteristic of electric and electronic products is called Electromagnetic Compatibility (EMC). It is usually discussed in two aspects: Emissions (EMI) and Immunity (EMS). Electromagnetic Emissions of equipment should be limited in order to ensure that it does not disturb radio or telecommunications nor interfere with other equipment. Such equipment should also have immunity to interference and should not be disturbed by radio emissions when used as intended.
Medical device manufacturers should ensure that their products function safely and effectively. To prevent electromagnetic interference and susceptibility, electrical devices have to adhere to Electromagnetic Compatibility (EMC) guidelines. Our EMC testing regime takes these standards into account, issuing certification for compliance with international market regulations. Our laboratories and experts around the globe have solidified our reputation as a reliable EMC testing and certification provider and we have earned the respect and trust of industry leaders and international authorities.
Our EMC Laboratory housed in the Medical Device Centre of Excellence provides thorough and impartial testing for the key stages of your product development including:
Testing at the early product development stage to spot potential problems and reduce cost and time to market launch
Testing at the final prototype stage prior to production, complete with test reports for market regulators and stakeholders
Our EMC Laboratory's testing regime takes these standards into account, issuing certification for compliance with international market regulations. As a "Notified Body" within the framework of the EMC directive in Europe and listed by the US Federal Communications Commission, our test mark reflects a commitment to excellence recognized globally.
Our experts will evaluate the electromagnetic compatibility of your product in only two steps:
Testing of the product as per medical and non-medical standards
Issuance of EMC Test Reports
Tests for Medical and Non-Medical Devices

Power Frequency Magnetic Field

Voltage Dips and Interruptions

Electrical Fast Transients (EFT)
Our EMI EMC Testing Services are performed for the following Medical and Non-medical Products:

Digital Mammography Devices

Infotainment and Communication
EMC Testing for Market Access: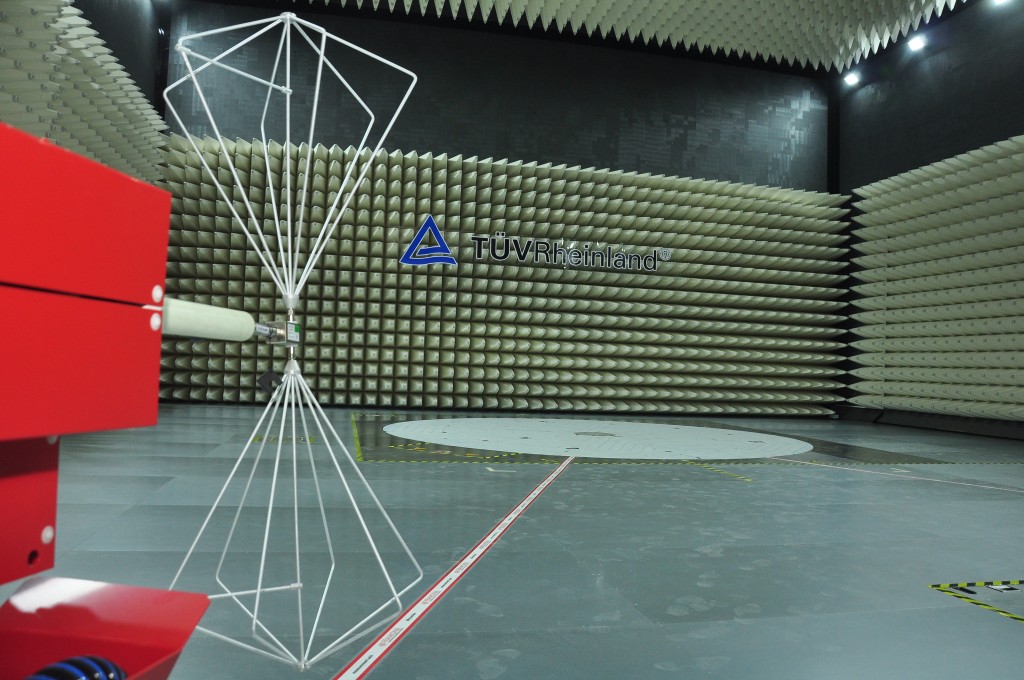 Whichever part of the world you market your electric or electronic products, from Europe to Australia, Japan to North America, your product is required to meet EMC regulations. Undergoing testing and obtaining certification by a respected and neutral third party service provider not only ensures market access but sends a reassuring message to consumers as well. You gain a competitive edge with our test mark in which signals quality and gives customers a reliable point of reference when making purchase decisions in an increasingly competitive environment.