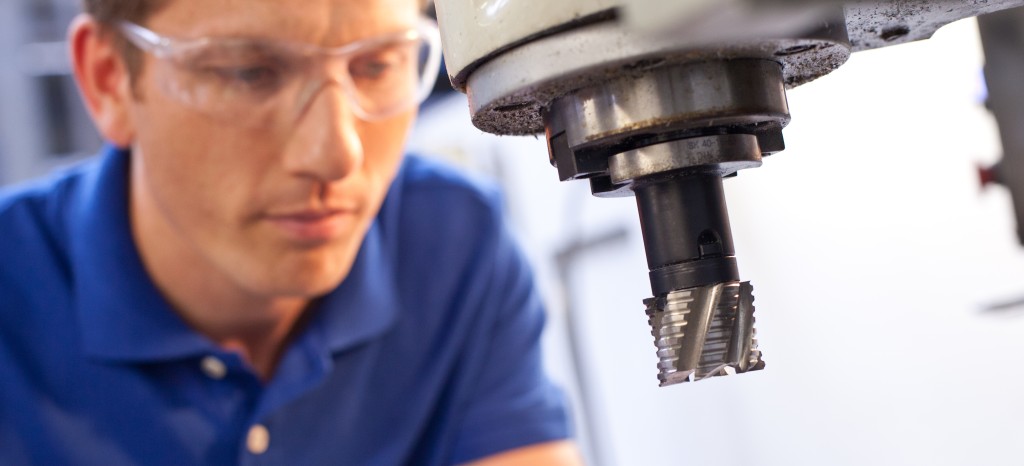 Reliable, safe performance through SCC training
The Safety Certificate Contractor (SCC) standard is a body of rules for management systems in the areas of health, safety and the environment (HSE). Increasingly, both domestic and international industries require proof of SCC and completion of training in safety standards in the workplace.
Our SCC seminars provide practical knowledge for effective occupational safety in the areas of civil engineering, installation and maintenance. We guide participants through the process, offer exam preparation courses and recognized SCC certification exams.
As internationally recognized safety experts, we draw on extensive resources and experience to create well-designed, effective courses for our SCC training. We are a reliable partner in all questions regarding SCC certificates, the SCC checklist and SCC examinations.
You want to find out more about our SCC trainings? Speak with a representative to learn more.
SCC qualification for compliance and safety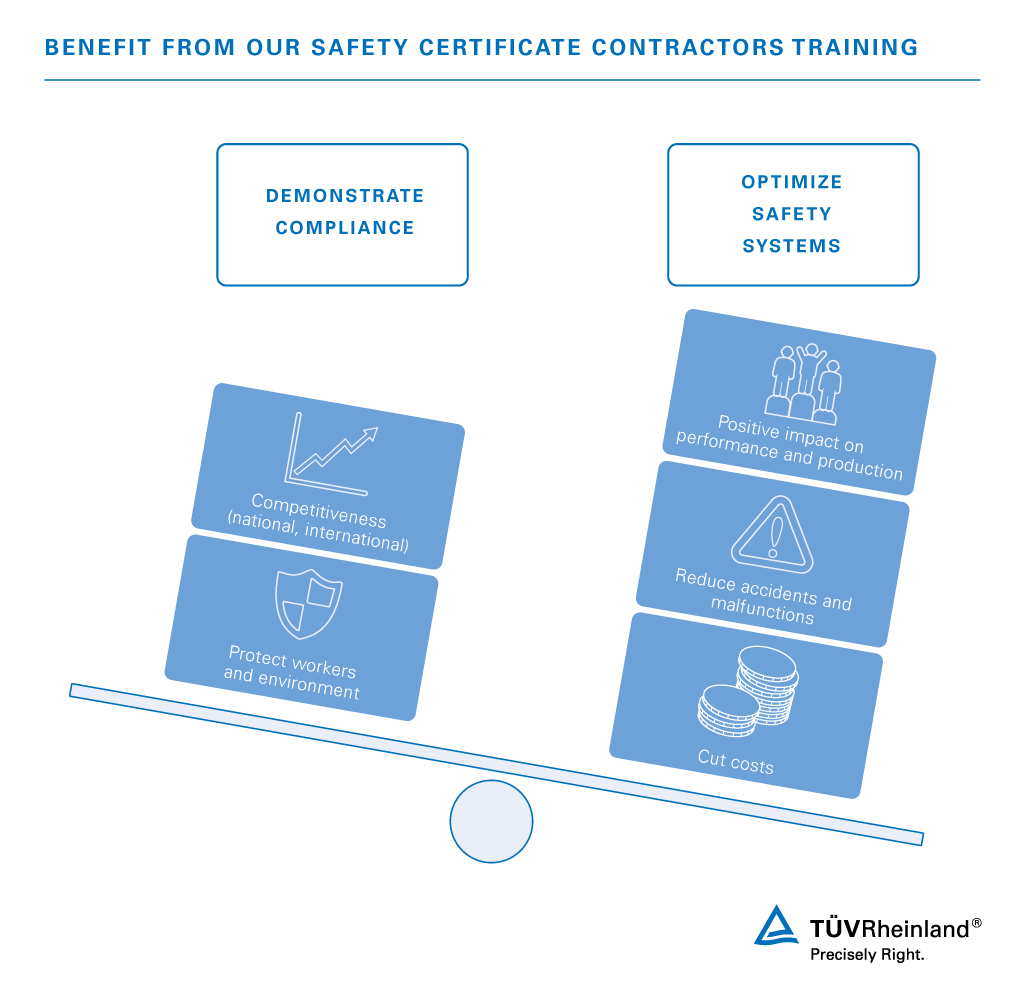 The advantages of earning a safety certification for contractors are twofold: demonstrating compliance and optimizing safety systems. The former allows your company to be competitive on the international and domestic stage, signaling to authorities and potential clients your commitment to protecting workers and the environment. The latter positively affects your performance and production, ultimately cutting costs as accidents and malfunctions are reduced or eliminated.
Your path to a successful SCC examination
We offer seminars for top management as well as seminars for rank-and-file employees. Both groups can choose the most suitable among three options:
Three-day course concluding with SCC examination for those without a vocational training qualification
One-day course including SCC examination for those with a vocational training qualification
Online course completed independently by those with a vocational training qualification; SCC examination administered separately
Choose the experts in SCC qualification
Our reputation as safety experts precedes us; companies worldwide trust us to evaluate, educate and advise them on safe practices in a variety of industries. These experiences uniquely position us to provide outstanding training in matters related to occupational health and safety and environmental protection. Our SCC training, provided in three formats to meet your needs, benefits in particular from this expertise.
Our experts will be pleased to inform you about our SCC seminars. Contact us today!
Our Sustainability Initiatives
Nothing less than the future is at stake. Companies, institutions, public authorities and each and every one of us can play a positive role in shaping the path to tomorrow. We provide you with comprehensive support to ensure that you operate safely, sustainably and efficiently for many years to come.
This might also interest you
Last Visited Service Pages