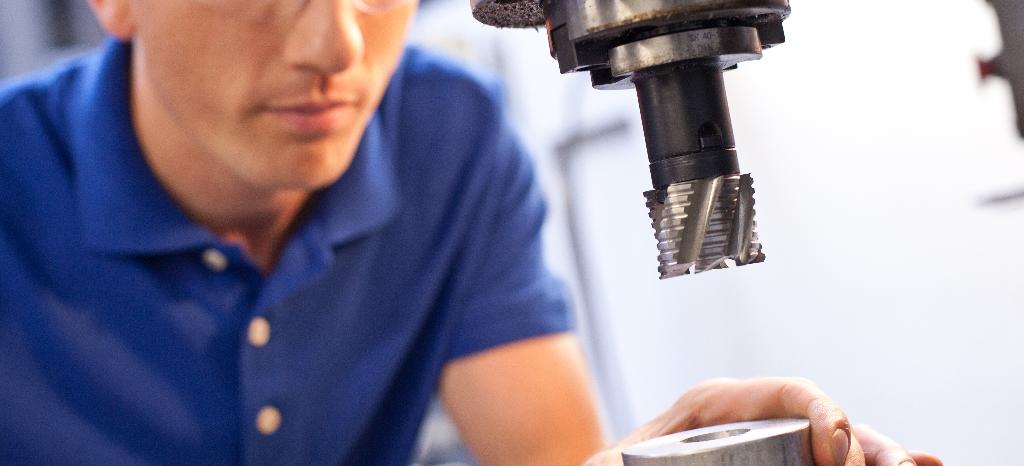 Optimizing occupational safety with dedicated training
Taking action to fulfill legal requirements, establish an efficient occupational safety management system and optimize measures already in place makes for a safer, more productive workplace. And as the focus on successful occupational safety management grows internationally, it is to your advantage to keep ahead of the curve.
We have designed occupational safety seminars in accordance with ISO 45001 that enable you to meet your safety goals. Courses take into account international standards and can lead to certificates.
For us, there is no greater good than safety, and our courses reflect that value. We have a global reputation for reducing risk and promoting safe practices in nearly every industry and look forward to sharing our expertise in occupational safety with you.
Contact us to register for a seminar today!
Occupational safety training offers more than just compliance
While meeting expectations and regulations regarding occupational safety may be your goal, accessing expertise on the subject brings important fringe benefits with it. You will reduce workplace risks, for instance, and increase productivity as your processes become safer. Employee health and satisfaction will increase, and your organization will enjoy the advantages garnered through transparency and responsibility.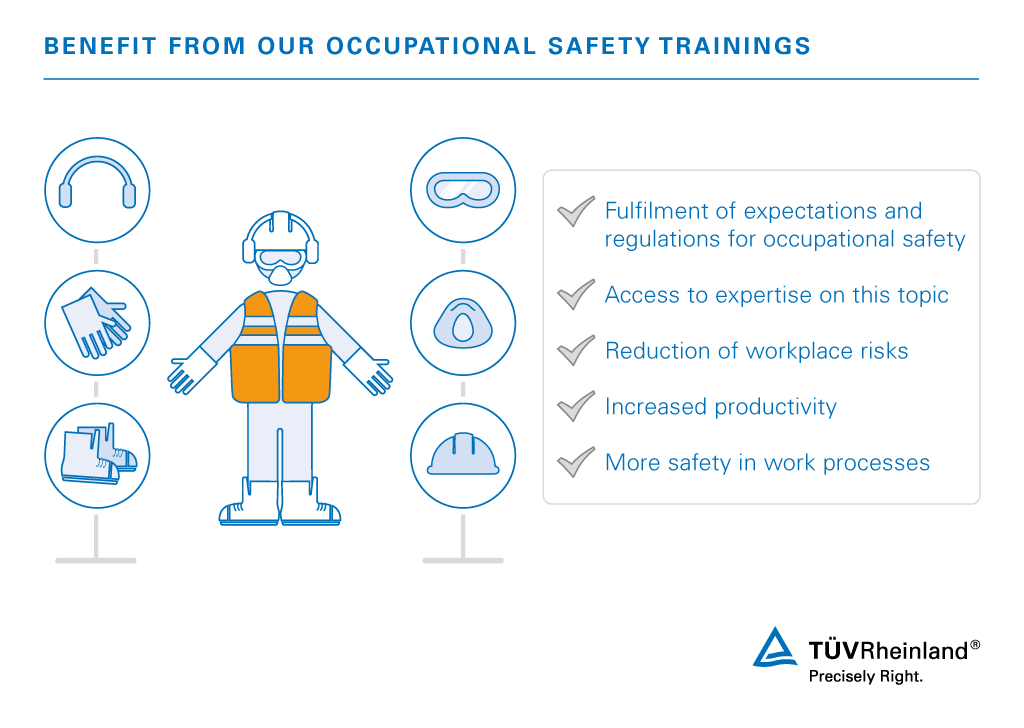 A comprehensive occupational safety training portfolio
Our courses in occupational safety (OS) training reflect the latest developments and standards in the field. Some of the topics covered include:
Auditor for occupational safety: seminar focusing on ISO 45001
Current occupational safety for senior management
Occupational safety for company representatives
The new occupational safety standard DIN ISO 45001
Specialist in occupational safety: this topic is the focus of six different courses
Risk assessment expert for OS
Coordinating OS with external partners
We work with internal and external experts to bring you seminars that are engaging as well as informative.
We offer both open and in-house courses.
Learning with leaders in occupational safety
The safety and security of humans, technology and the environment have been our focus since the founding of TÜV Rheinland in 1872. Thanks to these nearly 150 years of experience, we can confidently claim a leading role in occupational health and safety management internationally. There is no more knowledgeable, experienced partner to guide you when it comes to keeping your workers and your workplace safe.
Speak with a service representative to learn more.
Our Sustainability Initiatives
Nothing less than the future is at stake. Companies, institutions, public authorities and each and every one of us can play a positive role in shaping the path to tomorrow. We provide you with comprehensive support to ensure that you operate safely, sustainably and efficiently for many years to come.
Last Visited Service Pages