Online Training – Our solution despite Corona
Social Distancing is currently the focus of all of us.
Your further education does not have to suffer from this. With our digital learning offers, you can follow your further education during this time while adhering to all recommendations for action.
For our professional training topics, several online offers are available.
E-learning: E-learnings are location-independent online trainings in which you can participate directly or flexibly at any time of the day. The learning content is conveyed via videos, texts and graphics. In addition, interactive components and tasks ensure the knowledge transfer. Advantage of e-learnings is that you can learn individually at your own pace.
Virtual classrooms: Virtual classroom trainings or also called webinars are live online trainings. They take place like a classroom seminar at a fixed scheduled time. However, you are flexible in terms of location and can take part online from anywhere. With the help of a tool, participants and trainers are connected in an online classroom. For a virtual classroom training/webinar, all you need is a PC/laptop or mobile device with a stable Internet connection and headphones or a headset. Advantage of virtual classroom trainings or webinars is that you can interact with the trainer and the participants. You can ask the trainer your questions or discuss with the other participants, similar to a classic classroom training.
Online exams: Online exams are a digital form of assessment. With the help of an online tool, certification examinations can be taken securely and independently online from anywhere. On a scheduled day and time examinee and exam supervisor will be connected via laptop/PC. While completing the exam tasks, the exam supervisor will proctor the examinee. The only requirements are an internet connection, camera, microphone and a closed room.
We have summarized all our digital training courses for you.
Effective Advanced Training Concepts for Working World 4.0
Skilled employees are the most important productivity factor in today's knowledge-based society for success in private enterprises and public administration. In Working World 4.0, however, knowledge proliferates and loses value even faster than ever before, resulting in the extremely dynamic shifts in processes and working worlds. To stay prepared for the future, organizations cannot avoid an even stronger focus on the matter of training than in the past.
Professional (advanced) training concepts should take conventional and innovative learning formats into account and define the learning strategy as well as individual measures to the specific needs of the organization. Designated experts from TÜV Rheinland Academy are conversant in all available learning formats and are happy to guide you in developing the best-fitting strategy to create appropriate learning solutions for your target group. We also can support you on request to implement your (advanced) training concept. Benefit from our more than 20 years of experience in the training market.
Empowering technical competence – For professionals in practice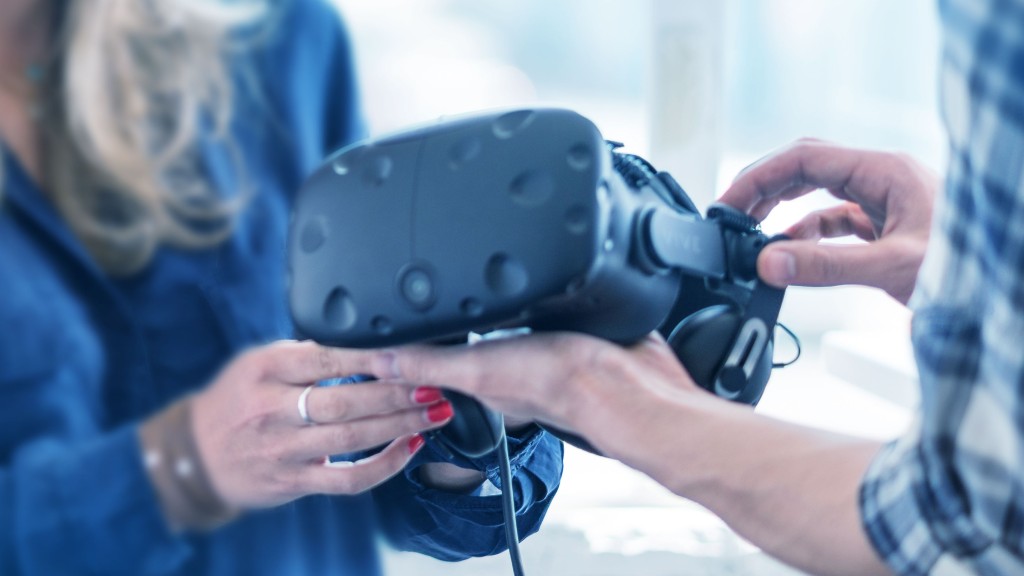 No company is exactly the same as another. This is why individual consultation is such a high priority to us. Our training experts and project managers support you in translating your business goals into a specific learning strategy. We walk you from concept to implementation of customized learning solutions. Orienting to target groups and usage goals, we deliver the precisely right solution to you. Together we decide whether content should be communicated through play (gamification), linear, e.g. in the form of a web-based training or in immersive learning experiences thanks to augmented or virtual reality technologies.
By the way: Get your no-charge initial needs analysis from us. Contact our experts and even get started today.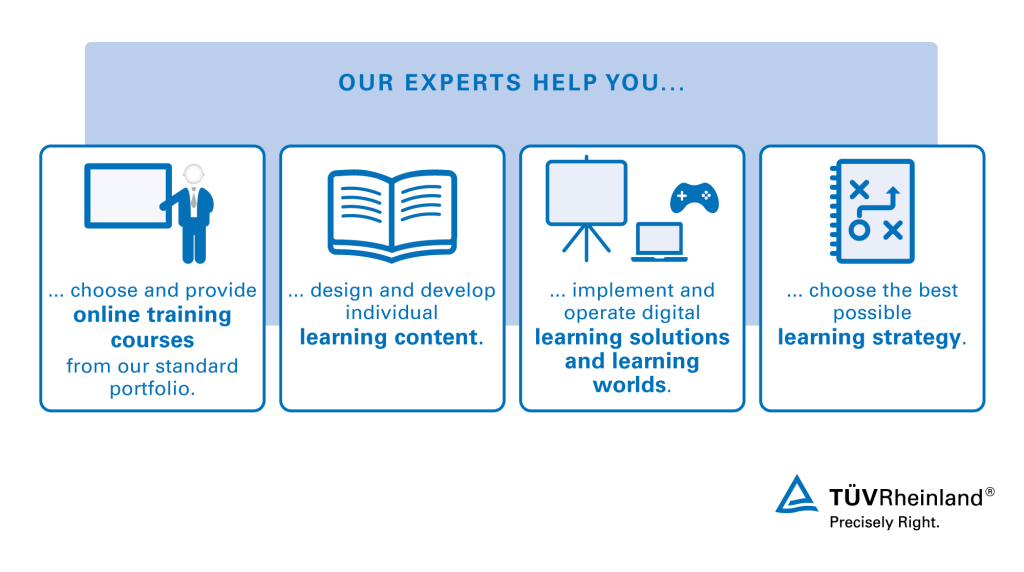 When can we work for you?