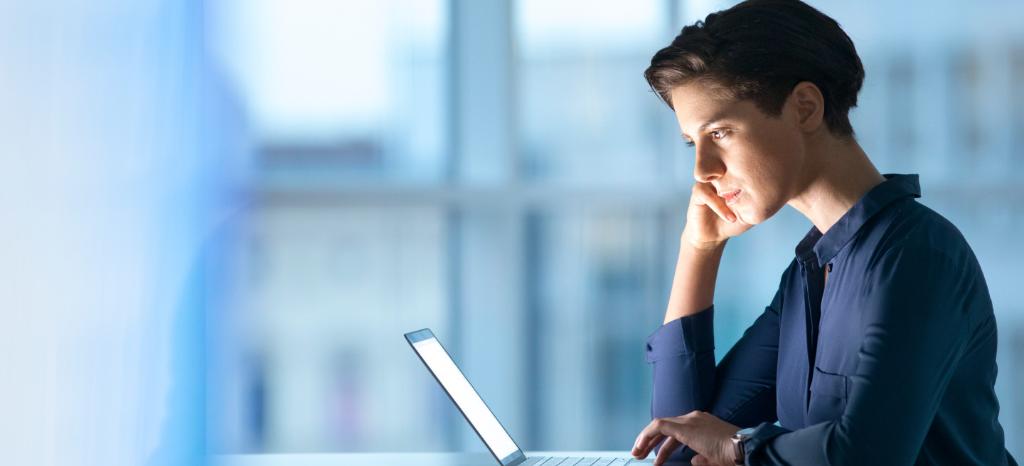 Our digital learning solutions keep you and your employees up to date
Learning is a key process in any occupation. To deal with the constant developments in industry and technology, your business and your employees need permanent on-the-job trainings. There are various ways to motivate and help employees to train, such as learning games and cloud-based worlds of learning.
We develop digital learning solutions for you as a business that will help your employees learn effectively, quickly and efficiently. To create a custom offer, our experts first analyze your initial situation and your objectives. Our service is based on a standardized project process. Then we work with you to develop an optimal learning strategy. You can choose freely between an individually tailored learning medium or standardized online training.
Our experts offer you customized learning solutions that are tailored to your needs and requirements. Our extensive know-how enables us to accompany you reliably through all project phases, and always with a focus on your standards, expectations and needs.
Interested in our services for digital worlds of learning? Contact us now!
Develop your employees with our customized learning services
Our extensive services for digital learning are always a good choice, whether you are planning, creating or introducing learning products. Benefit from the optimal usability of digital learning content – any place, any time and on any platform. Make it easier for your employees to learn in the workplace by designing individual offers and considering their needs. You can also monitor directly how much your employees learn and how well they are doing in order to improve the coordination of your staff development measures.
Call on our extensive know-how when introducing your digital learning opportunities. Our optimal support and custom services save you both time and money.
Our services for your digital learning
Last Visited Service Pages