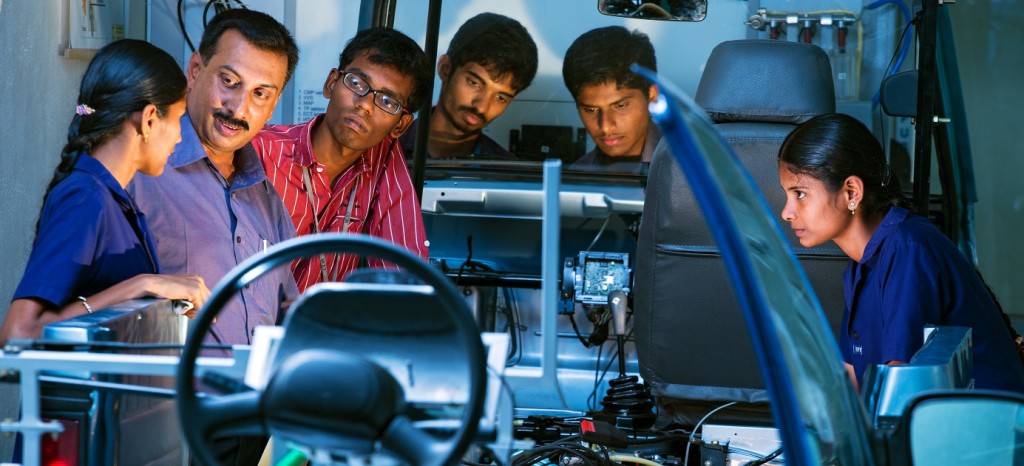 Skilled employees and economic development with our TVET Services
Strong vocational training drives business success, regional economic development and individual job satisfaction. Modern, industry-relevant curricula are key to attract and qualify employees, and to close the gap between available and required practical skills at the workplace. Governments, industries, schools and individuals are constantly looking for solutions to close these gaps arising with technological and economic developments.
We are strongly rooted in the German dual vocational system and offer customized vocational learning solutions and a broad scope of related consultancy services especially in technical fields, and available across all industries.
Choosing us enables you to access a depth of expertise and technical knowledge difficult to find elsewhere. The breadth of our experience in nearly every industry allows us to create workforce development programs to meet your specific needs.
Contact a service representative to discuss the best approach for you.
One-Stop solution for technical trainings
Workforce development is an economic boon
Practical and targeted technical vocational training means better skilled and qualified employees, which in turn leads to improved regional, economic and social development. In such an environment, potential employees find more job opportunities and companies can draw on qualified staff to boost production or provide enhanced services. Companies may even experience cost reductions as it becomes easier to hire locally rather than internationally.
Flexible solutions for technical vocational training
With our foundation in the German dual education system we aim to transfer and localize these experiences in the form of customized solutions for governments, companies or individuals. Our areas of expertise include:
Implementing hands-on skills development programs in a broad number of technical disciplines like: Industrial Electricians, Mechanical Engineers, Mechatronics, Welders, Automotive Professionals and many more
Curriculum modernization according to industry requirements
Advising local schools and colleges on how to modernize their programs, training infrastructure and delivery with specialized Train the Trainer programs
Vocational consulting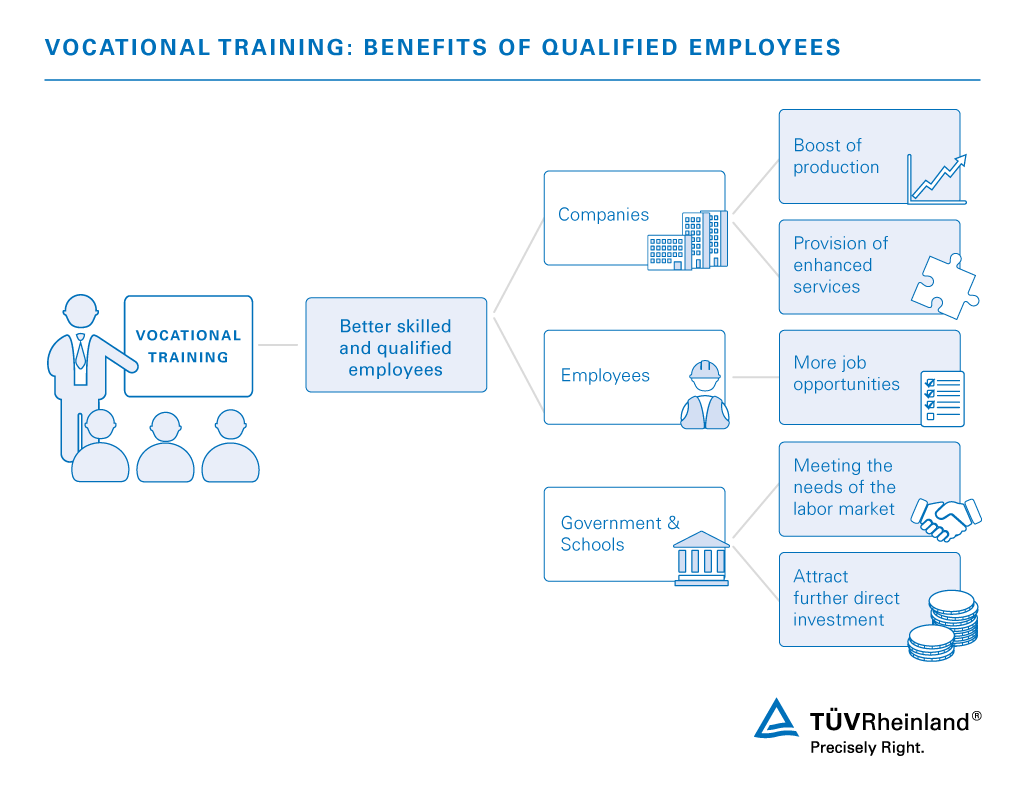 We offer you dual vocational trainings on these topics:
Experience the backbone of "Made in Germany"
Vocational training is often regarded as backbone and key condition for quality "Made in Germany". With our help you can also provide this kind of training to your employees.
We combine our deeply rooted practical experience of the dual vocational training system with international experience and a global network. This allows us to adapt this type of education, so our clients around the world can benefit from its strengths.
We have built a reputation for excellence and high quality, and we are eager to share it with you.
Speak with a service representative to learn more.
More information on technical vocational training
| | | | |
| --- | --- | --- | --- |
| pdf | PPT: Dual Initial Vocational Training | 1 MB | Download |
This might also interest you
Last Visited Service Pages