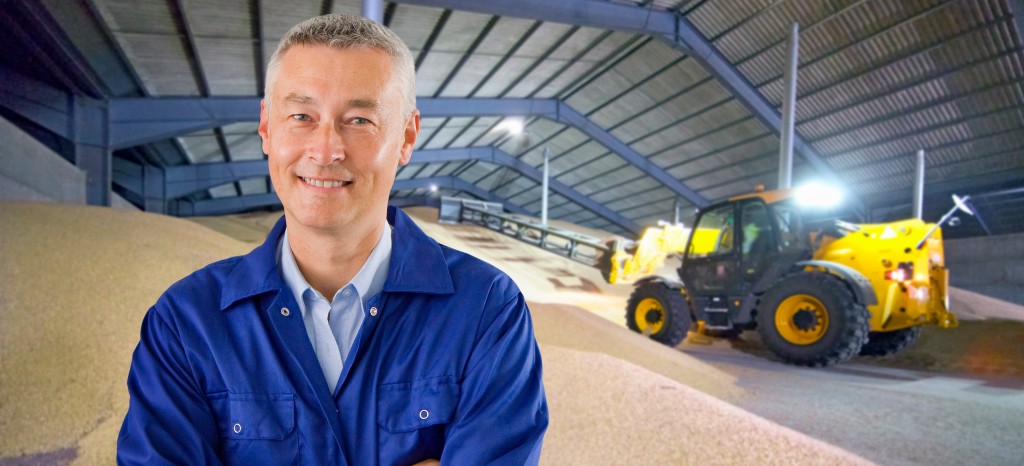 GMP+ Feed Certification scheme

The GMP+ Feed Certification (GMP+ FC) scheme offers uniform international standards for the production of safe feed. GMP+ Feed Safety Assurance certification proves to customers and suppliers the contribution to a safe feed chain. The strength of the scheme lies in the chain approach. GMP+ certified companies do business with companies which are likewise certified. Because all companies work according to the same standards, there is a uniform chain from collection to processing.
The GMP+ FC scheme has integrated HACCP and is based on ISO 22000 standards.
The GMP+ Feed Certification scheme consists of two modules: GMP+ Feed Safety Assurance (GMP+ FSA), dealing with feed safety and GMP+ Feed Responsibility Assurance (GMP+ FRA), dealing with sustainable feed.
If your organization produces, stores transships, trades, transports and/or affreights feed, GMP+ certification by our experts from LGA InterCert GmbH is the right step.
Benefit from our high levels of expertise in all areas of the feed chain and our extensive and solid knowledge of the industry. You can also save time and money by combining multiple certifications (such as QS (feed sector), VLOG (feed sector), HACCP, ISO 9001, 14001, 50001 …).
Certification according to GMP+ provided by LGA InterCert GmbH will allow you to meet the needs of your national and international trading partners. But certification has other major advantages too. Every connected industry has its own set of rules that directly describes that industry's individual requirements. It is also possible to coordinate and perform audits for a global GMP+ certification.
A GMP+ certificate will strengthen your customers' and partners' trust in the safety of your feed. Demonstrable assurance of feed safety is a "license to sell" in many countries and markets, and participation in the GMP+ FSA module can facilitate this excellently. Use it to secure your position on the European and global markets. Improve the reliability of the production process at your company with GMP+ Feed Certification scheme and reduce your liability risk.
Improve customer satisfaction with our good manufacturing practice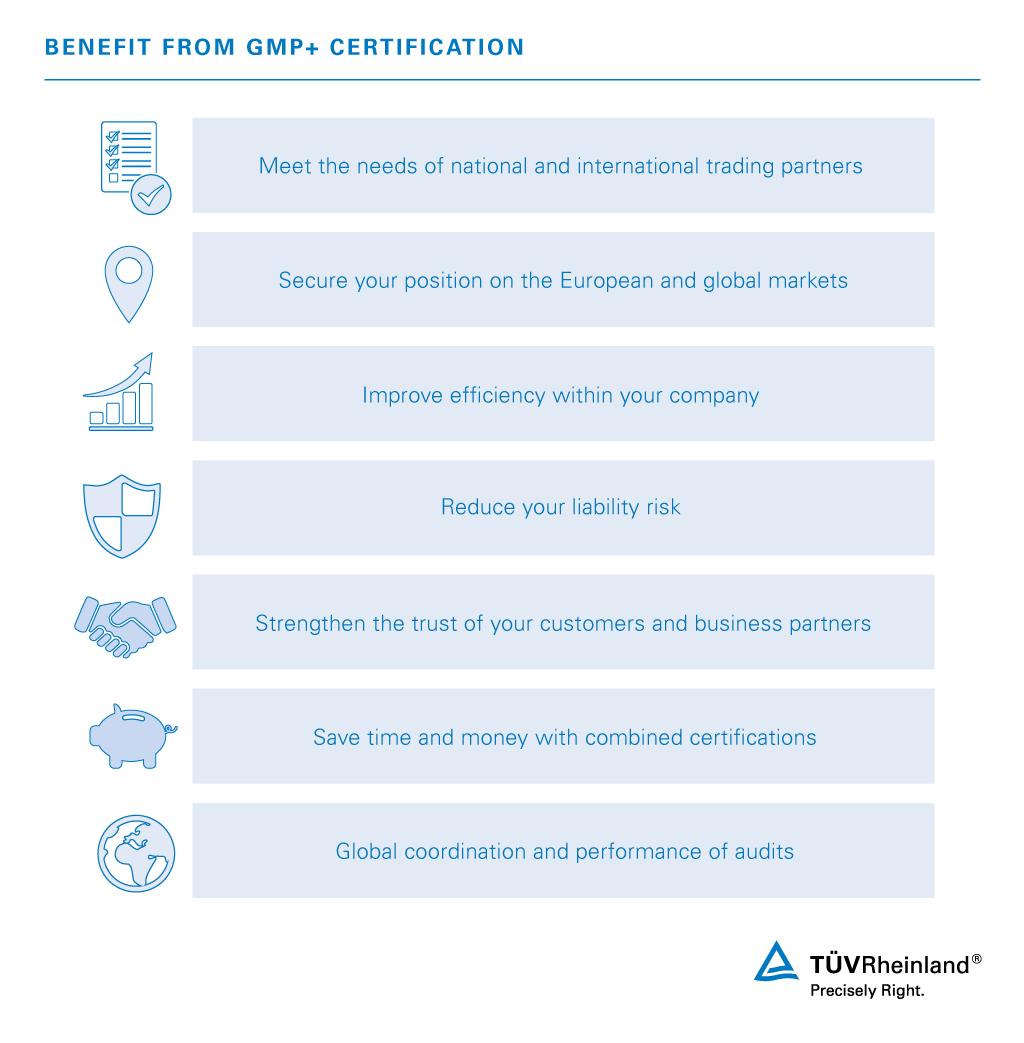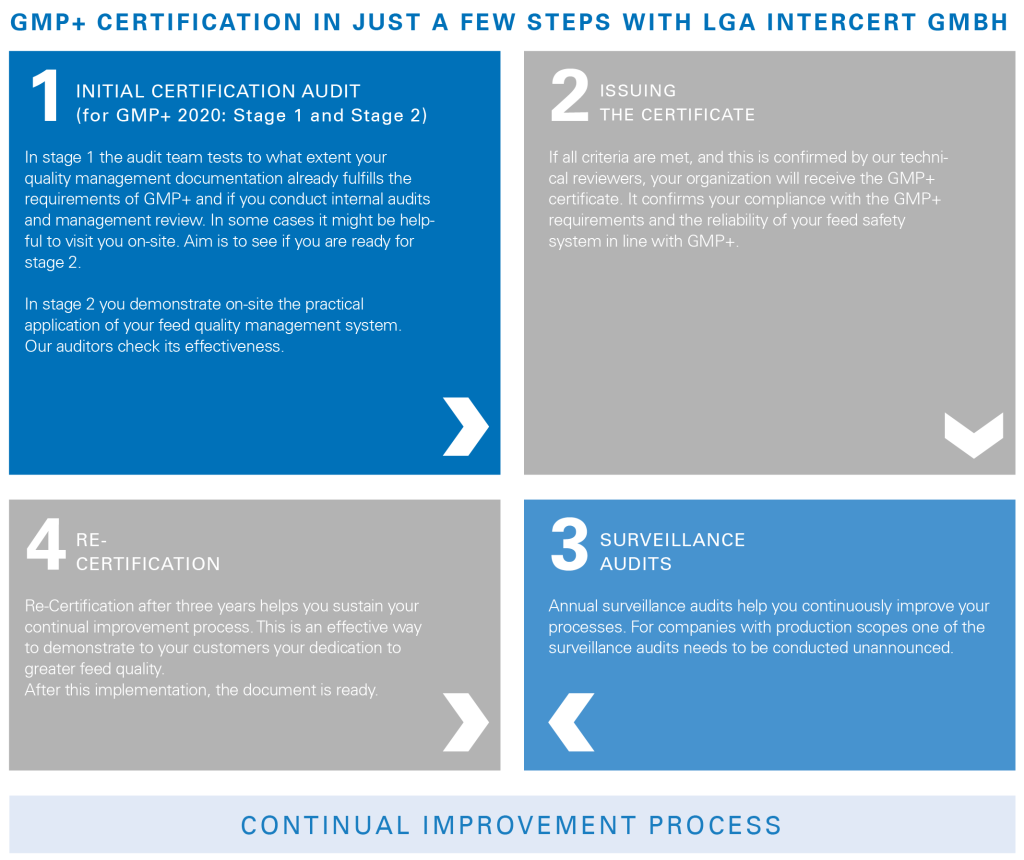 Save time and money with us as a competent partner by your side
Thanks to our extensive experience in the feed sector we are a competent partner for you when it comes to certification. Take advantage of our combined certification offer. Save time and money by combining multiple audits, for example QS (feed sector) VLOG (feed sector) ISO 9001, HACCP, 14001 and 50001.
FAQ – frequently asked questions about GMP+ certification
Questions and answers about certification according to GMP+
| | | | |
| --- | --- | --- | --- |
| pdf | FAQ GMP+ Certification | 370 KB | Download |
This might also interest you
Last Visited Service Pages