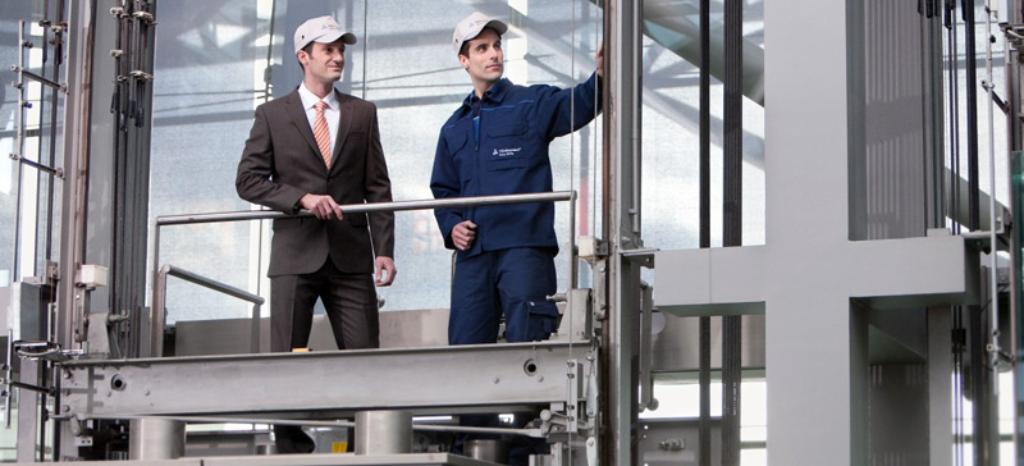 Optimizing elevator power consumption with energy efficiency assessments
Improving the energy efficiency of your lifts and elevators is not only an important step toward building a greener future, it's also a way to ensure long-term savings throughout the machines' lifetime.
Our elevator energy efficiency assessment services are valuable tools to identify areas of energy performance improvement and opportunities for potential power savings and costs. We also issue individual elevator energy efficiency certificates in compliance with the German standard VDI 4707 part 1.
You can rely on our team of experts to provide professional consultation and one-stop services. Architects, builders and building owners, elevator manufacturers and operators all turn to us for questions concerning energy efficiency and vertical transport.
We welcome the chance to help improve your environmental profile and reduce energy costs. Get in touch with us today and follow the path to greener elevators!
Reap the benefits of green elevators
Assessing the energy efficiency of the elevators you produce, install, own and operate may seem like a minor consideration, as vertical transport only accounts for between 3 and 8% of a building's overall energy consumption. However, given the long life cycle of lifts and elevators, having them evaluated for efficiency can translate to streamlined processes and long-term cost reduction. Our analysis can help you detect potential energy-saving measures and optimize the cost and energy performance of elevator operations. We can also provide you with a reference for buildings rented or sold—similar to the German Energy Passport—or issue a certificate of compliance for VDI 4704 part 1.
Beyond questions of cost, our elevator energy efficiency assessments contribute to sustainability and the reduction of carbon dioxide emissions, which in turn enhances your reputation as a responsible organization. Our experts offer consultation and training to raise awareness of eco-design, enabling you to demonstrate your commitment to the environment and society.
One-stop shop services to ensure elevator energy efficiency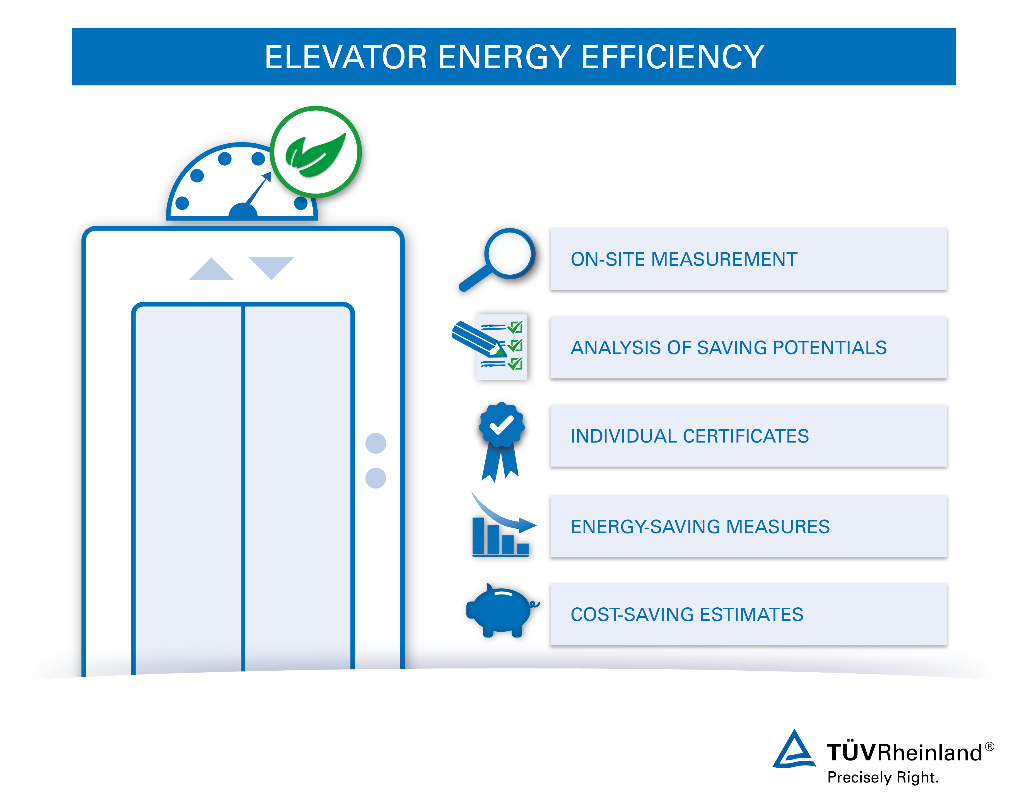 Whether carried out before delivery at the manufacturer's site, after installation or periodically after building improvements or renovations, our experts can:
Measure power consumption on site
Define potential optimization areas
Provide optimization analysis, in terms of costs and energy-savings
We can follow up with consulting services, training courses, certification and compliance assessments and related services. These might include:
Drafting operational and financial concepts
Carrying out training programs on eco-design
Providing references
Conducting periodic inspections
Expertise all around standard VDI 4707
Our years' worth experience in elevator testing and inspection speak to our reputation as a reliable partner in the field of elevator safety and assessment. To identify elevator energy efficiency according to VDI 4707, our experts also measure key values, estimate yearly energy demand, classify your products and provide a set of guidelines to help you improve the energy efficiency of your lifting equipment. We are ready to pass the experience we gained there on to you.
Make an appointment with our energy efficiency experts and learn how we can help you pave the way to greener buildings.
Our references for elevator energy efficiency
| | | | |
| --- | --- | --- | --- |
| pdf | Modernization of Elevators, Ukraine | 1 MB | Download |
Downloads
| | | | |
| --- | --- | --- | --- |
| pdf | Brochure - Inspection and Certification Services for Elevators and Escalators | 3 MB | Download |
Our Sustainability Initiatives
Nothing less than the future is at stake. Companies, institutions, public authorities and each and every one of us can play a positive role in shaping the path to tomorrow. We provide you with comprehensive support to ensure that you operate safely, sustainably and efficiently for many years to come.
This might also interest you
Last Visited Service Pages