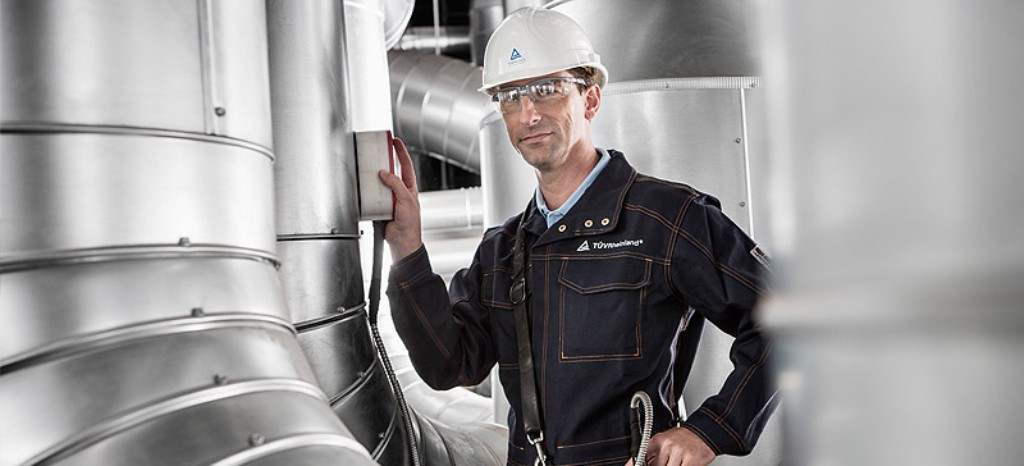 Determine the condition of your pipes and pressure vessels and monitor corrosion with our Pulsed Eddy Current services
Assessing the condition of pipework and pressure vessels beneath insulation can be advantageous to plant operators. We apply Pulsed Eddy Current (PEC) technology to penetrate insulation and coating layers that are not magnetic and do not conduct electricity. We also use PEC technology to inspect and examine the low alloyed carbon steel substrate underneath metallic weather proofing sheeting and corrosion products. This approach allows our experts to easily and precisely test, inspect, measure and monitor the actual condition of your assets.
PEC technology does not require direct contact with a test object nor specific surface cleaning, making inspection fast and easy even at high temperatures and on offshore wells. Inspections can be conducted and corrosion can be monitored during operation to allow for planned maintenance and repairs to be scheduled and carried out at times optimal for your business.
We are licensed for operating PEC inspection equipment and possess the expert competences and technical experience necessary to conduct PEC testing. Make sure you are fully informed about the strength, safety and productivity of your assets at all times with a regular PEC testing and inspection strategy tailored to your requirements.
Look inside and learn the current condition and value of your assets!
Quick and reliable inspection at lower cost with state-of-the-art PEC technology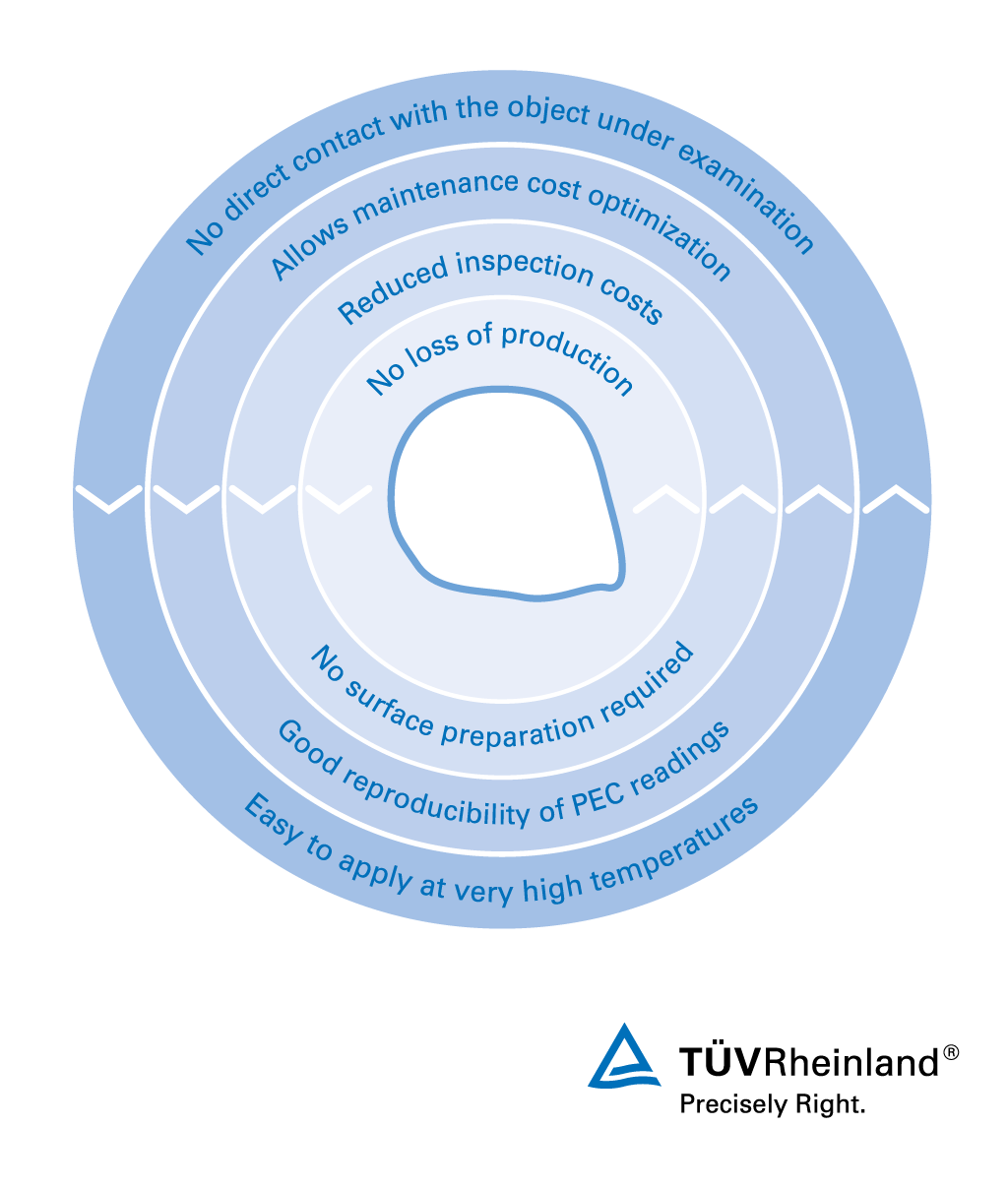 Pulsed Eddy Current testing and inspection provides critical information on the actual condition of your assets, in order for you to monitor and manage any production or safety issues faster and easier than before. Because insulation materials need not be removed and surfaces require no particular preparation, overall inspection as well as underwater inspection costs are significantly reduced. In general, time allotted for PEC services is significantly less than conventional methods, making for fast and convenient in-operation testing and inspection with no loss in production.
Pulsed Eddy Current readings conducted many times at the same location can be reliably reproduced regardless of casing, coatings or insulation. PEC technology provides results with a plus/minus 10% accuracy for corrosion detection and a plus/minus 0.2% accuracy rate for corrosion monitoring. Moreover, Pulsed Eddy Current inspections can be successfully and easily carried out at temperatures ranging from -100° C to 500° C (-150°F to 932°F).
Take advantage of our customized PEC services to ensure safety, productivity and profitability.
Pulsed Eddy Current technology for the testing and inspection of insulated pipes and vessels
Pulsed Eddy Current technology is based on electromagnetics and provides average wall thickness values over the probe footprint area. It measures and compares the percentage variation in average wall thickness throughout an object. Pulsed Eddy Current can be effectively applied for corrosion detection and monitoring on pipes and vessels made of carbon steel or low-alloy steel without making contact with the steel surface itself. PEC technology allows measurements to be made through insulation, concrete or corrosion barriers. We conduct Pulsed Eddy Current testing and inspection according to the following steps:
An instrument probe is placed on the weather sheeting insulation, coating or rusted surface of a pipe or vessel. Test objects should be of simple geometry such as a cylinder, elbow or plate.
A magnetic field is created by sending an electrical current through the transmitting coils of the probe. This field penetrates the weather sheeting and magnetizes the object wall.
The electric current in the transmission coil is then switched off, causing a sudden drop in the magnetic field. As a result of electromagnetic induction, Pulsed Eddy Currents are generated in the object wall. They diffuse inward and decrease in strength.
The PEC probe monitors the rate of reduction in the induced Pulsed Eddy Current to determine the average wall thickness of the object in question. Although PEC average wall thickness readings are relative values showing variations in wall thickness, absolute readings can be obtained with wall thickness calibration at a specific point on the object.
Areas of application include:
Insulated and/or coated equipment
Objects under high temperature conditions
Heavily corroded equipment
Offshore risers and caissons
Objects behind concrete fireproofing
Storage tank annular rings
Bridges
Inspections can be conducted on objects with a wall thickness of 2 to 70 millimeters and a pipe diameter of more than 50 millimeters.
PEC – the cost-efficient solution for corrosion detection and monitoring
Your expert partner for Pulsed Eddy Current testing and inspection services
We have over twenty-five years of experience with PEC advanced non-destructive testing methods. Our involvement in equipment development, inspection solutions and training courses demonstrates our commitment to these techniques. Our experts work to provide you with state-of-the-art non-destructive PEC testing and inspection during operation to ensure the safety and productivity of your pipework and pressure vessels.
Contact our experts and learn more about our Pulsed Eddy Current services!
This might also interest you
Last Visited Service Pages