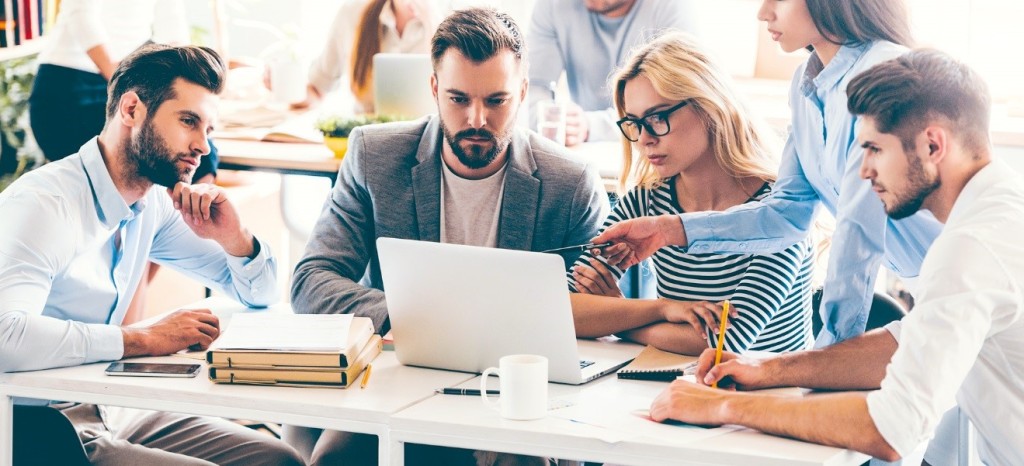 Integrated Management Systems consulting to harness synergy power
Individual management systems make business processes more transparent, reduce specific errors and support a particular group of employees. Integrating numerous autonomous systems operating in parallel creates a leaner management structure to provide you a more effective and efficient overview of your business at any given moment.
Our expert consultants support you in developing Integrated Management Systems (IMS) relevant and appropriate to your business strategy. Using the High Level Structure guidelines, we help you combine the instruments and methods of your existing management systems into a uniform structure and provide you supplemental solutions when needed to ensure your IMS is performing at the highest possible potential.
Our global network of experts provides you the extensive technical, industry and practical project experience you need to successfully optimize your management systems.
Learn more about the advantages of an Integrated Management Systems!
IMS solutions bundling resources for optimal savings
Our consultants work to provide you an individually developed Integrated Management Systems to optimally bundle and effectively use your corporate resources. Because a common and uniform process orientation offers you a lean and efficient management system, you can increase personnel performance, save time and reduce financial expenditures. An effective IMS can significantly reduce traditional documentation and audit costs while improving communication and transparency throughout your company. We provide you comprehensive IMS consulting services ensuring a more successful exchange of knowledge and experience through further training, relief and motivation of your employees for a productive work environment.
This holistic system solution offers you individual organizational optimization to increase your overall market competitiveness.
Our consulting for your successfully Integrated Management Systems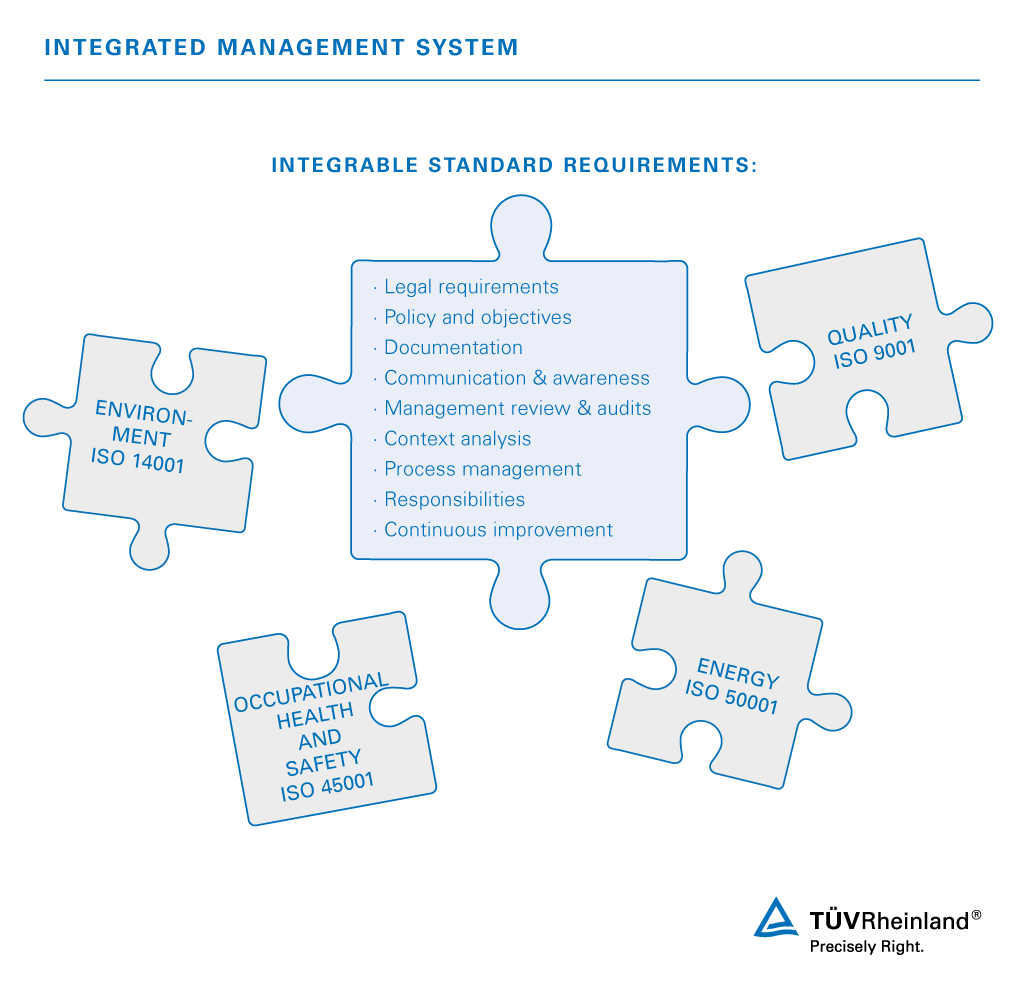 We advise you on the efficient combination of your management systems in order to align them specifically with the core of your organization.
The requirements of various areas relevant to your business processes, such as quality, environment, energy management and occupational health and safety are carefully considered. Additional concepts such as risk or facility management can be included to further support an effective IMS according to your needs.
Implementing comparable requirements from accepted norms and standards reduces overall time and effort and supports you in saving resources.
Integrable standard requirements:
Company policy and objectives
Process management
Context analysis
Documentation
Management review and audits
Responsibilities and powers
Continuous improvement
Communication and awareness
Legal requirements
In addition to analysis and consulting for the best possible use of synergy effects through an Integrated Management Systems, we can provide you and your staff further training appropriate to your particular IMS strategy.
Competent IMS consulting services for better business
Our experts for Integrated Management Systems draw on cross-system technical and industry expertise to give you valuable innovative insight. Thanks to our many years of experience, we can provide you the best possible support in identifying lucrative optimization potentials. We help you develop an efficient strategy and profit from a continuous improvement process through an IMS tailored to your particular business model. We provide advanced training to prepare you for your conversion to an Integrated Management Systems. Our international team stands ready to assist you at anytime and anywhere with comprehensive IMS consulting services from a reputable single source.
Speak with an expert to learn how our IMS services can impact your business!
Learn more about the IMS in our flyer
| | | | |
| --- | --- | --- | --- |
| pdf | Integrated Management Systems | 407 KB | Download |
This might also interest you
Last Visited Service Pages