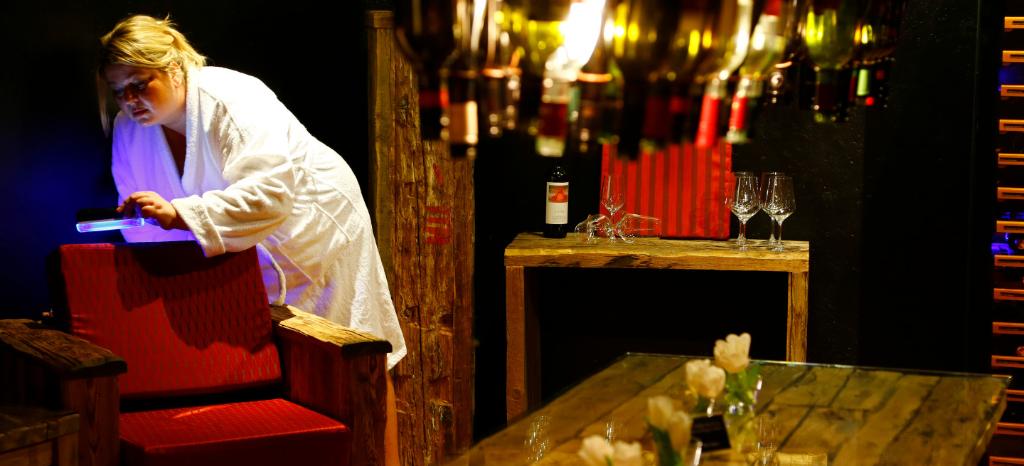 Increase Safety and Trust for International Visitors in Hospitality Premises
In recent years, matters of health safety in hospitality and special categories of travellers' and their management issues have been raised worldwide. International trends of travelling and tourism shows a significant rise in senior age travellers. Seniors and sensitive travellers demand a specific set of service factors to be applied in the destination country and accommodation providers.
Furthermore, Medical Tourism is a booming market which has been emerged in various countries offering medical facilities and treatments at a fraction of the price of other countries. People with various healthcare issues or medical problems, travel in order to get specialised care in competitive price and in order combine treatment with leisure during their stay. Healthcare along with hospitality sector stand to profit vastly from substantial new opportunities and economical growth in this sector.
Either way, people travelling on vacation, wellness or medical purposes need to choose, among others, the place to stay at: Make them choose Your Hotel!.
Whatever the reason or however long the stay is, senior or sensitive travelers, international patients or medical tourists, want peace of mind, trust for their current or potential individual needs' coverage, and feeling of safety in case of emergencies.
As a priority for your tourist management, you can now have your Hotel tested and certified by TÜV Rheinland, as a Medical Tourism Friendly Hotel. Based on our quality and safety standards' framework, give sensitive individuals, senior people, medical tourists and international patients, the confidence they need that your business provides safe & efficient hospitality and accommodation services.
Just ask our experts about the MTFH requirements framework which line to certification for reliability, health safety and high quality of hospitality services.
Benefits at a Glance
With TÜV Rheinland as your partner for Medical Tourism Friendly Hotel certification, you:
Enhance the efficiency of your hospitality services for various, specific customer - groups in the tourism and accommodation sector such as the senior tourists, people with chronic diseases who regularly travel, medical tourists and sensitive individuals.
Stand to boost your competitive profile in the hospitality sector with endorsed services for medical tourism and sensitive customers' services
Show your competitive potential as a hospitality enterprise catering for pre-care and after-care stages of medical tourism management processes
Our Approach
The road to certification follows a simple four-step approach:
Application for Certification
Once your company applies for certification, you will receive the MTFH 2013 requirements framework for certification. In base of the received MTFH 2013 standard, the hospitality organisation should take all necessary measures in order to be prepared for the certification audit to be followed.
TUV Rheinland auditors will then conduct a preliminary audit to determine whether any requirements associated with the medical tourism standard have already been applied to your management organisation, and which further actions need to be further taken.
Certification Audit
You demonstrate practical application of the guidelines with your services. Our auditors test the system's effectiveness.
Issue of Certificate by TÜV Rheinland
Once all the criteria for certification have been met, your company will receive the Medical Tourism Friendly Hotel certificate, showing compliance with the standard.
Database Registration of MTFH Certification
Enterprises or hotels certified for compliance with the MTFH standard and according to relevant quality requirements' framework, are registered in the Medical Tourism Friendly Hotels' web database by TÜV Rheinland. They are also given a unique code to identify and verify the validity of the certificate for each hospitality structure.
Our Services
TÜV Rheinland offers services for certifying hotels as medical tourism friendly hotels, which prove compliance with standards for proper management of travelers and special customer groups, such as seniors, sensitive travelers, international patients or medical tourists.
Requirements & Legal Framework
The MTFH Certification Scheme, is also approved by TEMOS International, specialized in Medical Tourism. To obtain MTFH certification, the hospitality enterprise must comply with the following conditions:
It must have a certified Quality Management System based on the ISO 9001:2008 standard
It must operate a Food Hygiene and Safety Assurance System in compliance with the HACCP/ISO 22000 norm
It must operate an Occupational Health and Safety System in compliance with basic principles of the OHSAS 18001 standard
The enterprise must cooperate directly with Healthcare/Medical services providers that are officially licensed and certified by an international system of certification and evaluation for medical services. Alternativelly, the healthcare provider in cooperation with the hotel, must at least be certified according to the ISO 9001 standard, and furthermore, should also achieved a positive pre-evaluation report, from an appropriate international organization for medical services evaluation and certification, in compliance with specific requirements and operational indicators for assuring the safety of international patients and medical tourists in the event of an emergency and for elective / prolonged healthcare.
Copyright: TUV Rheinland Hellas Ltd ISQua member since April 2013
MTFH 2013 requirements framework is annually reviewed by the «MTFH Advisory Committee», which constitutes of international experts in healthcare safety, technical safety, medical tourism specifications and quality management for systems and processes.
Last Visited Service Pages