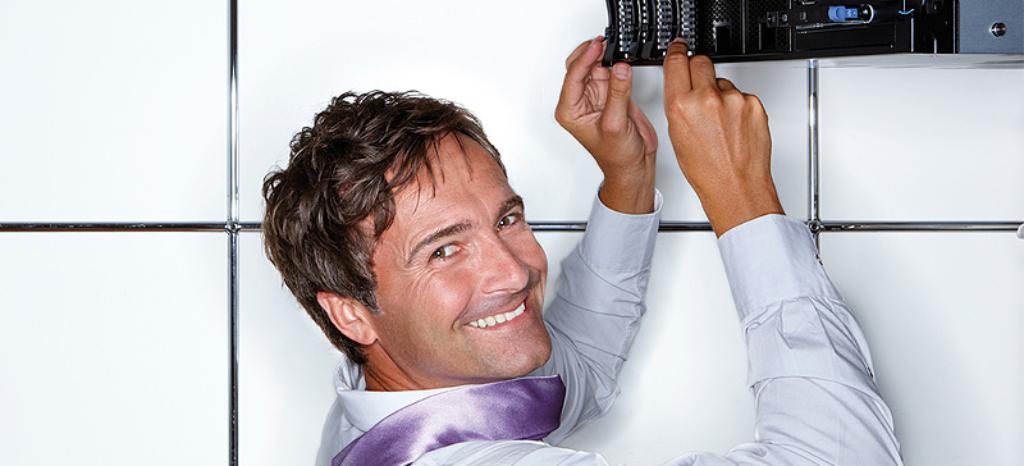 Take it to the Limit
Recognize the limits of your IT systems - with load testing by TÜV Rheinland. Load tests give you reliable information. How many visitors can your Web applications take? What changes can you make to response times in times of load increases? Load testing by TÜV Rheinland gives you the confidence you need that your IT systems are stable – no matter how much requests may grow.
We'll find the Errors
Based on your requirements, our specialists will simulate a DIN 66273 / ISO 14756 compliant maximum capacity load to measure system performance. Together with you, we define which criteria need testing: response time, resource consumption, and stability. Furthermore, we also find errors that can only be recognized above specific load thresholds, including configuration or parameterization errors, synchronization problems, and resource shortages. The result: valuable information for resource planning, performance optimization, application tuning, and for the underlying technical infrastructure.
Performance Analysis for your Optimization Strategy
Our performance analysis gives you realistic data on your software and Web applications' response behavior. We identify and document potential performance bottlenecks: banners with excessive load times and redundant HTML code. In doing so, our IT specialists also uncover possible weaknesses in the programming or design of the application. What this amounts to for you is detailed documentation of vulnerabilities and optimization approaches for your applications.
Benefits at a Glance
Load testing by TÜV Rheinland enables you to:
Reduce costs and achieve greater customer satisfaction by identifying potential bottlenecks early on
Verify the compliance of critical, non-functional performance requirements
Confirm software development success by comparing different versions
Plan resources using secure data on system behavior
Optimize performance of specific components, and tune applications or technical infrastructure
And with a performance analysis by our IT specialists, you:
Get tailor-made approaches to optimizing your software or online services
Recognize possible advantages and disadvantages of your software in comparison with competitor products
Increase the quality of your application by targeting performance bottlenecks
Identify resource-intensive applications and weak points in programming and development
Gain transparency of how service level agreements (SLAs) are met with regular analyses of specific scenarios
Your Load Test in Three Steps
A load test by our IT experts is typically executed in the following sequence:
1. Test Design
We draft an IEEE 829-1998 compliant test plan, which describes test objects, test objectives, and test methods and the use cases that have to be tested, including a load test strategy.
2. Load Test
We implement and execute the load test scenarios. In addition, we evaluate the measures and validate them in compliance with DIN 66273 / ISO 14756 norms.
3. Documentation
Finally, you receive a detailed final report from our expert testers.
Performance Analysis in Six Steps
Performance analysis provides tailored suggestions for optimization to help you improve your company's IT performance.
1. Conception
We define the use cases that need to be tested, the test methods and scenarios, and the performance analysis strategy.
2. Execution
Our staff transfers the use cases into test scenarios and align the tests.
3. Analysis / Monitoring
We then analyze around-the-clock analysis to generate findings on system behavior, for example on peak times.
4. Comparison
Following a comparison of your company's or your competitors' products, we then deliver an objective report of your own IT performance.
5. Optimization
We draft suggestions for improving vulnerabilities that were identified.
6. Documentation
You then finally receive accompanying report, with a graphical representation of the data, and a detailed final report.
Last Visited Service Pages