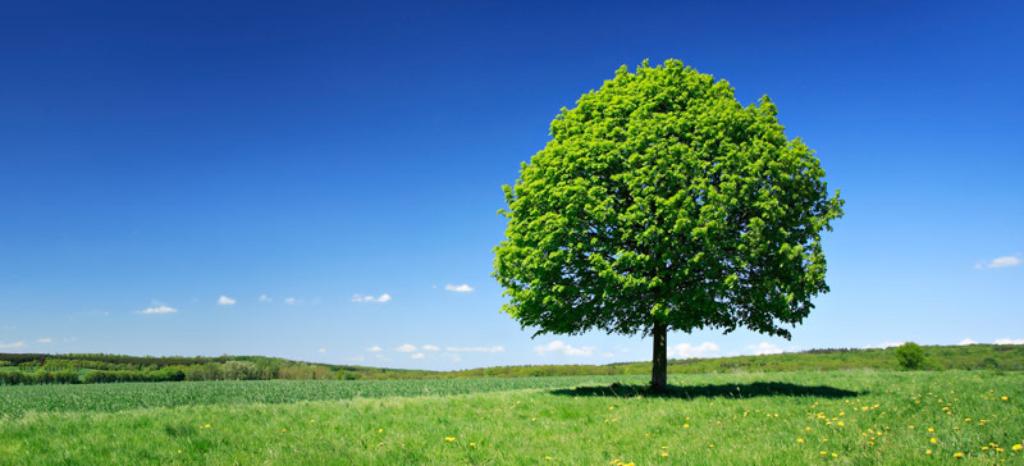 Strengthen the Trust of Your Customers – with Our FSC® Certifications for Your Forest Management or Chain of Custody
The environmental awareness of end consumers and in the industry and economy is growing, leading to an increased demand for wood products from responsible sources. But for the customer it is often difficult to trace the origin of products and the way the forest was managed or to recognize wood-based materials from responsibly managed forests.
Responsible forest management can be verified by a FSC® Forest Management Certification. The management of your forests will be assessed according to the FSC® principles and will be certified upon successful compliance with the criteria.
With a FSC® Certification you also demonstrate to your customers that you care about the chain from the management of the forest to the finished wood product. We certify your entire product chain (chain of custody), i.e. all owners of the wood starting at the forest via the entire production and retail chain to the finished product.
Secure your competitive edge now and contact our experts about your FSC® Certification.
Demonstrate the Use of Responsibly Produced Raw Materials you're your Environmental Awareness – with Our FSC® Certifications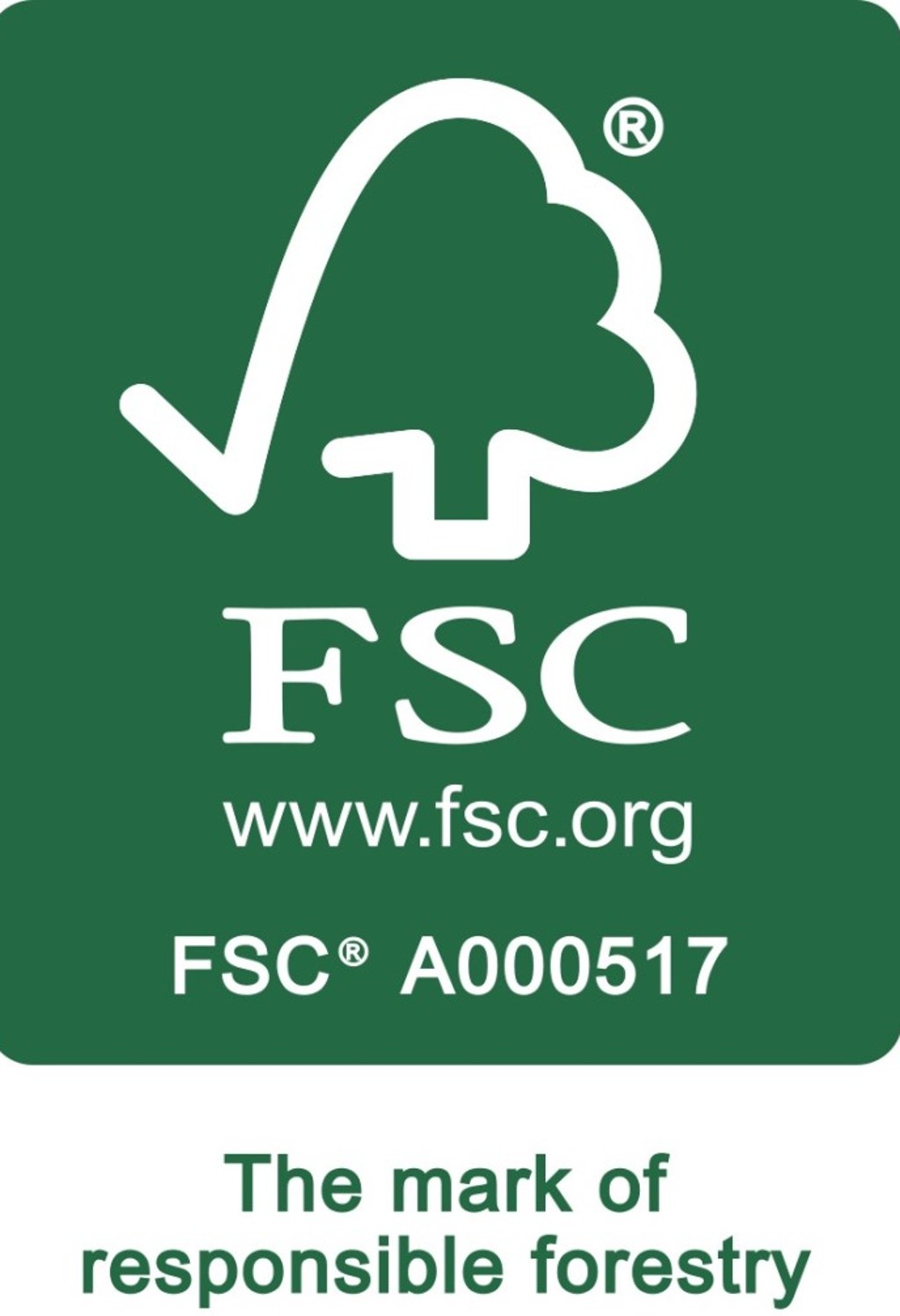 In order to label your goods with a registered FSC® logo or to sell them as FSC® certified products, as a member of a production and commercial chain you will need a FSC® Chain of Custody Certification. As a forestry business, a FSC® Forest Management Certification gives you the opportunity to document your responsible management of the forest. This way you can demonstrate the use of responsibly manufactured raw materials for the production of your products along the entire production and retail chain – a clear advantage over your competitors.
In addition, all holders of a FSC® certificate issued by us are entered into our data base and are also announced on the official website of the FSC®. This is an additional benefit for you, because manufacturers, users or consumers are using these sites to research FSC® certified forestry businesses and companies along the product chain.
The Way to Your Competitive Advantage – Three Steps to Your FSC® Certificate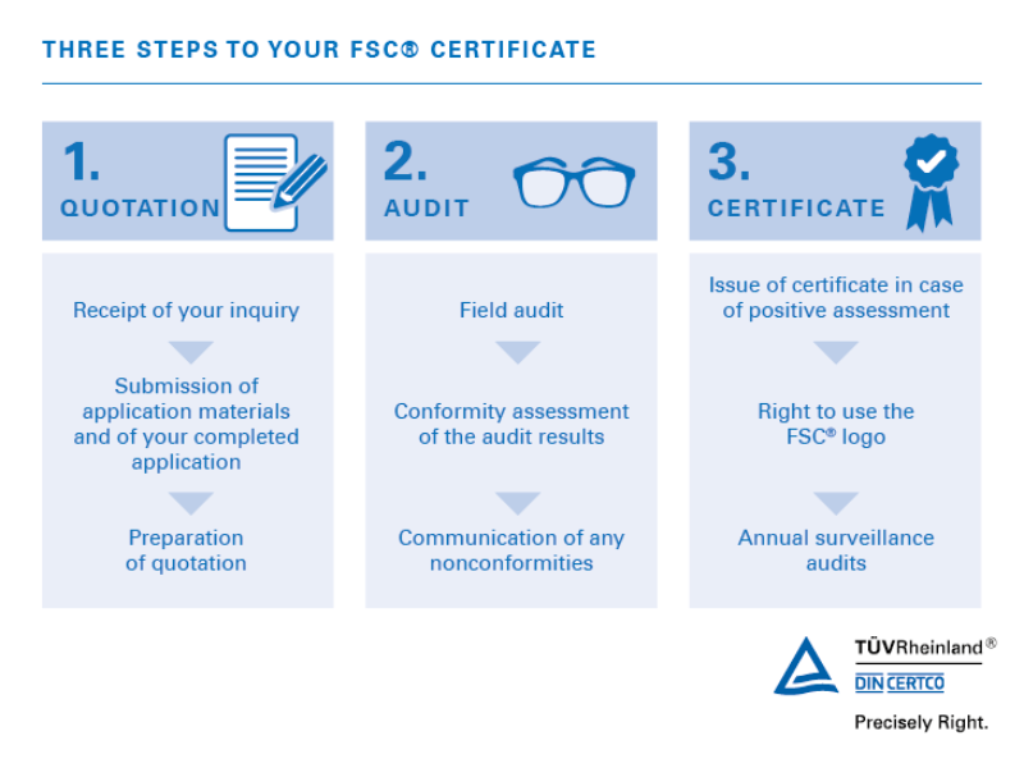 The FSC® rules and regulations in combination with our certification program form the basis for your FSC® Certification. Depending on the type and origin of your products and the number of locations to be certified, different FSC® standards apply. The FSC® Certification process has the following three steps:
Quotation Phase
You contact our experts and we will send you all relevant application materials and any additional information needed for a FSC® Certification. After you returned to us the completed questionnaire and provided all relevant basic information, we will prepare an individual quotation for your FSC® Certification. You will then send the signed quotation back to us, including application form and license agreement.
On-site Audits
Our expert auditors conduct audits on location at your company sites to assess for instance whether an intermixing of certified and non-certified wood can be ruled out and to identify any weak points. Audits include talks with the Executive Management and employees to establish conformity with the requirements of the applicable FSC® standards.
Conformity Assessment and Certificate
All audit results will be provided to you in a conformity assessment, where we also inform you of any non-conformities. After a positive assessment, you will receive your FSC® certificate and the right to use the registered FSC® logo. Subsequent annual surveillance audits will ensure the continuous improvement of your processes.
Obtain a FSC® Certification for Your Company
With an easy and transparent certification process, the DIN CERTCO experts are your partner for a successful FSC® Certification. Our 40 years experience in the certification business and a large network of seasoned experts will give you the expertise needed for your professional FSC® Certification.
Demonstrate and document sustainability and environmental awareness with the registered FSC® logo. Contact us for your custom quotation now.
Special contact for customers located in China, HongKong and Taiwan
DIN CERTCO established cooperation with TUV Rheinland in order to provide local support to customers located in China, HongKong, and Taiwan.
For further questions, please refer to DIN CERTCO in Berlin or the affiliate office in Shanghai.
In case you do not wish support by our local partner, please let us know when applying for certification.
General FAQ about the Forest Stewardship Council FSC
FAQ about Our FSC® CoC Certification Service
Our Sustainability Initiatives
Nothing less than the future is at stake. Companies, institutions, public authorities and each and every one of us can play a positive role in shaping the path to tomorrow. We provide you with comprehensive support to ensure that you operate safely, sustainably and efficiently for many years to come.
This might also interest you
Last Visited Service Pages