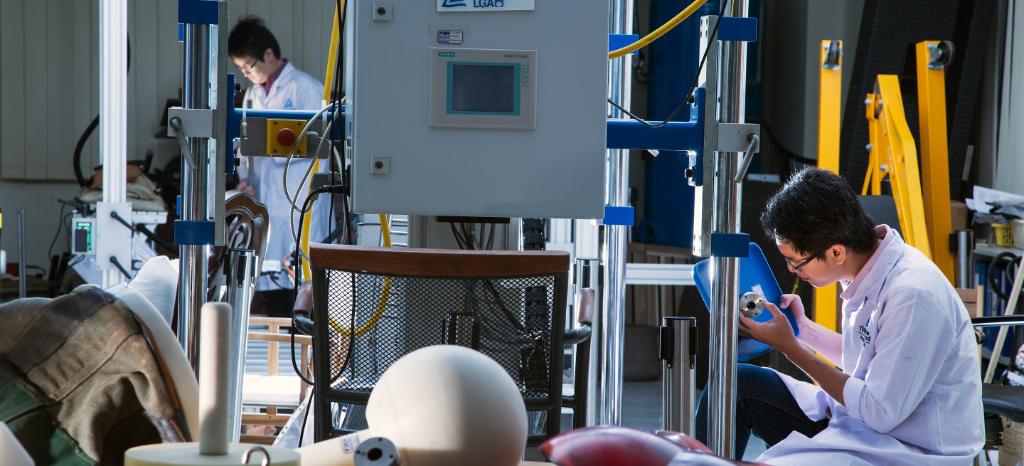 Document the safety of your products with our Bauart approval service
In a confusing market, test marks provide a reliable guide for customers and distributers. Our internationally recognized Bauart mark (or Type Approved mark) demonstrates the tested and certified safety and quality of the marked components and products – comparable to the GS mark for products.
We test, inspect and certify your components and finished products according to the applicable standards relevant to your products. As a rule, the components (such as plugs, power supplies and switches) cannot be used on their own, but are intended for integration into finished products. Once we have completed our tests we provide you with a certificate and the right to use our test mark, which you can now use effectively in your marketing.
As a reliable partner with extensive experience, we inform you about the test regulations relevant to your products and help you prove the safety and quality of your products.
Would you like to know more about our Bauart approval? Contact our experts now!
Secure your customers' trust and a competitive advantage with our Type Approved mark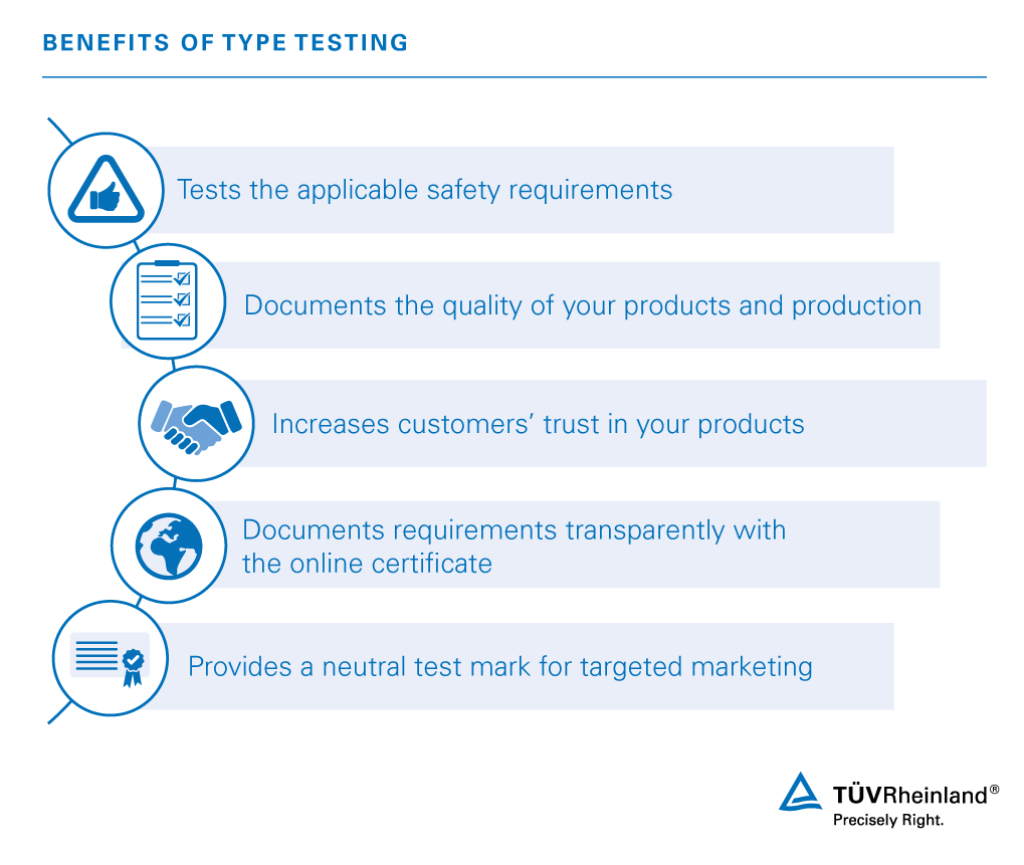 By subjecting your components to voluntary testing and certification for the Type Approved mark, you signal that these components comply with all applicable safety requirements. By documenting the excellent quality of your products, you offer your customers and business partners a valuable decision-making aid. In addition, use of this internationally recognized test mark opens up new markets, particularly in Europe, Asia and the Americas. In Brazil, for example, we are strongly represented with approvals for components. With our services you will gain a considerable competitive advantage.
Obtain your "Bauart Geprüft" mark in just a few steps
Our experts examine your components and finished products according to the applicable standards in order to determine their electrical safety, mechanical construction and operating conditions.
The testing involves the following steps:
Specification of the product and its area of application
Testing at our lab (partial testing can optionally be performed at external labs, such as agent, association or governmental labs) or testing at client site if IEC rules are met
Creation of the test report
Production monitoring (initial inspection and follow-up testing)
Issuing of the certificate
Awarding of the right to use the "Bauart Geprüft" mark if testing and initial factory inspection was successful as per the applicable standard
Your competent partner for type approvals
We are highly experienced in the neutral and independent testing and certification of components and products from all industries. This globally recognized Type Approved mark provides a competitive edge. In addition, we are a competent partner who will support you in the development of new markets. Once you have been awarded your certificate, you can view it and all relevant documents on Certipedia, our online certificate database that is updated daily.
Would you like to subject your components and product to voluntary type testing and use our test mark for marketing purposes? Make an appointment now.
More helpful topics for product approvals
This might also interest you
Last Visited Service Pages