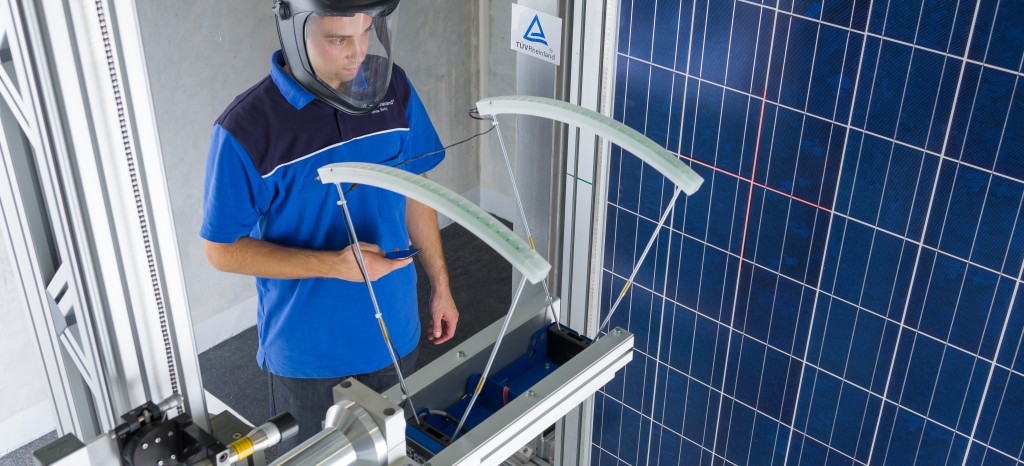 Guaranteed quality and efficiency with solar glass testing
In photovoltaic (PV) cells, thermal solar devices, concentrated solar beam systems and other PV components, glass is an essential material, crucial to success in the solar energy industry. In fact, the quality of the glass used in these components directly influences the performance and efficiency of the end PV product or application.
As innovators in the field of glass component testing, we test the stability and performance of glass to be used in solar applications. Our experts have therefore specialized in solar glass testing, ensuring that your PV glass-integrated solutions meet your expectations and those of your clients.
Our experience partnering with the solar industry stretches back over 35 years. During that time we have assembled an impressive global network of PV specialists and a corresponding track record of success. Our certificates are recognized internationally as reliable proof of quality and performance in the full range of solar applications.
Competitive advantage for photovoltaic glass manufacturers
The better the quality of the solar panel glass, the more efficiently the PV cells perform. Gain a clear competitive advantage with our reliable information on the quality and performance of your glass products and components for solar applications. With our testing you show your customers that your products meet the promised performance and durability requirements. This is a strong argument in regard to the quality of the end product or subassemblies to be integrated into buildings or construction units.
The quality of the glass has a major influence on the performance of the solar application. As substrate or superstrate, the glass and potentially added coatings influences light transmission and/or light scattering / refraction.
We ensure high quality PV glass by submitting individual batches to a series of tests and inspections:
Evaluation of light transmittance and reflection in compliance with ISO 9050
Durability tests of AR coatings (antireflective or anti-reflection coatings)
Mechanical testing of photovoltaic glass
Experts in solar panel glass and beyond
We test whether the glass of your choice meets the requested and promised specifications. As well-respected independent experts with an international presence, our support extends beyond basic solar glass testing to reflect innovations throughout the solar industry. Alongside routine checks and glass testing, we also evaluate new designs and prototypes. For best support we provide direct contact with our glass testing experts.
This might also interest you
Last Visited Service Pages