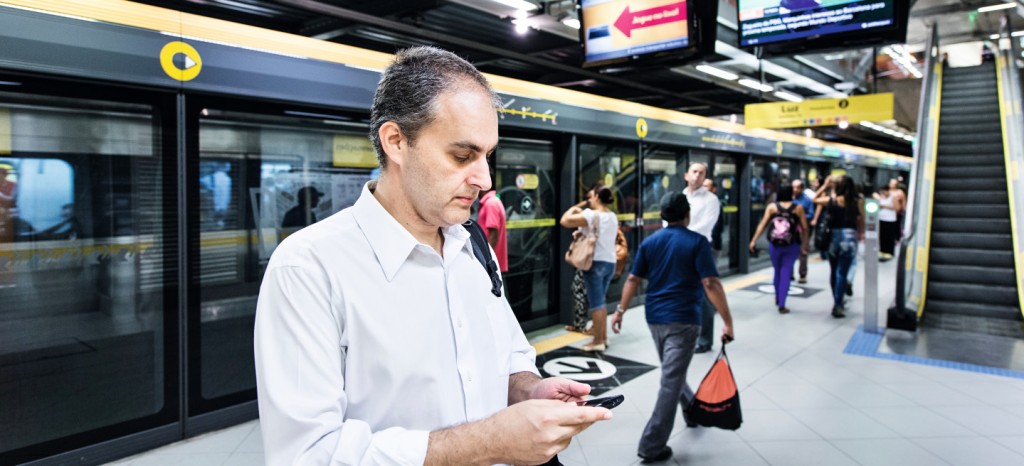 More safety and reliability in railway operations – with individually designed safety concepts
Safety and reliability are fundamental requirements for using railway systems and public transport – both for passenger and freight traffic. In order to transport passengers and goods safely from A to B, but also to ensure the safety of employees and assets at all times, companies in the public transportation sector face major challenges. Among them are technical innovation and evolving legal and regulatory conditions, but also a change in the global security landscape.
Our experts provide comprehensive assistance – from conducting risk analyses, creating safety and security concepts to implementation or optimization of safety management systems (SMS). With our extensive experience in the field of safe railway operations we help you achieve the certification you need to operate.
At the same time, you can optimize the efficiency of your operations by making the systems and applications more reliable, by reducing downtimes, failures and incidents, and by lowering maintenance and repair times. Ultimately the aim is to improve the overall attractiveness of public transport and logistics.
Would you like to learn more about safety in railway systems and operations? Then get in touch!
Improve the sense of security for all stakeholders
The world is facing constant and often dramatic events with a variety of threats that must be managed in the best possible manner. Transportation systems, and the railways in particular, are vulnerable.
We provide expertise in general railway security protection, including cybersecurity for railway applications.
With our knowledge of international rail-related security standards and guidelines or respective governmental policies, we can help you in the assessment and development of security measures that clearly identify threats and help you focus your resources on overcoming identified vulnerabilities.
We assist you in concept development and the practical introduction of respective processes to increase the security of your business and your customers.
Safety management system (SMS):
A safety management system allows you as an operator to prove that you have the right instruments and measures for managing the safety and security risks that can occur in railway operations. As part of the SMS, we describe all safety-relevant process steps and work flows, the responsibilities of staff at all levels as well as the required maintenance and continuous improvement of the SMS model.
Our experts can provide extensive support during the introduction of a safety management system in your business. In Europe, it is even mandatory to have a SMS in place to be allowed to participate in heavy rail operations.
Railways / railway undertakings require safety certification from the national safety authorities (NSAs) as per regulation EU 1158/2010 in order to achieve approval or continued approval for railway operations. This certification is granted only if a safety management system has been introduced.
Railway infrastructure companies require safety authorization as per 1169/2010 in order to operate public railway infrastructure. There are several conditions for this safety authorization; one of them is that a safety management system must have been set up.
Municipal transportation companies and public transport businesses benefit from the voluntary introduction of a safety management system and operational readiness or fitness check.
In all cases our experts provide comprehensive support: They advise you on organization and process development, they help you optimize existing processes of the safety management system and roll-out new measures, and they help you obtain safety certification or safety authorization. During joint workshops we develop a practical safety management system that fulfills legal requirements but is embedded in your organization and embraced during daily operations. As well as helping you with the process landscape, we help you draw up your risk assessment, set up an audit organization and help you implement a requirements-based document management system.
Experience and know-how for more safety and security in railway operations
Our experts assist you with their comprehensive knowledge and extensive experience of the industry and of actual operations. You also benefit from our proven-in-use project approach which is standardized and approved by the authorities. Our services have produced many satisfied customers. See what we have to offer!
Do you have further questions? Our experts will be happy to contact you.
This may also interest you
Our Sustainability Initiatives
Nothing less than the future is at stake. Companies, institutions, public authorities and each and every one of us can play a positive role in shaping the path to tomorrow. We provide you with comprehensive support to ensure that you operate safely, sustainably and efficiently for many years to come.
This might also interest you
Last Visited Service Pages