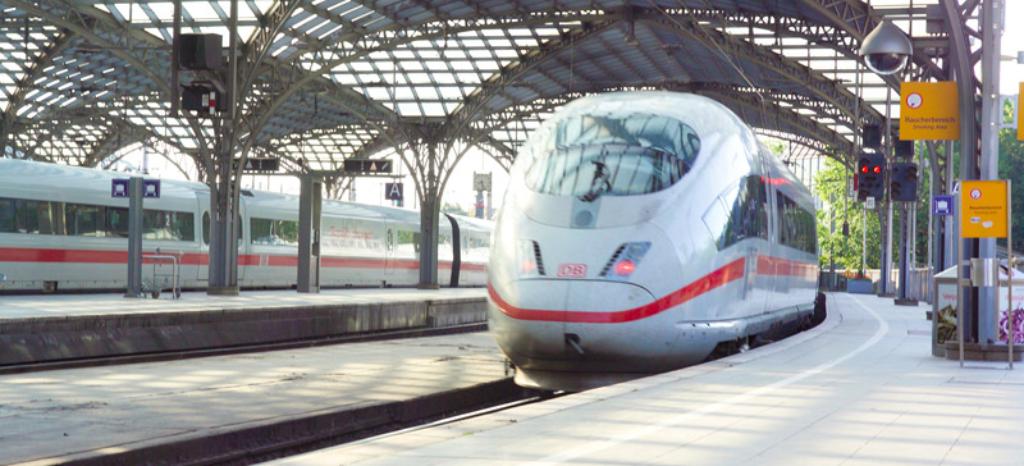 Evaluated quality with certifications for rail transport
Would you like to document the conformity of your processes and management systems in the field of rail traffic in accordance with internationally recognized assessment criteria in order to strengthen the confidence of your customers and partners?
We assist you with audits and certifications regarding the maintenance and servicing of rolling stock as well as quality assurance in production.
Our experts accompany manufacturers of railway and traffic products from the design phase to development and testing to the completed application, in order to evaluate conformity with the defined quality standards of the industry.
We support service providers and operators of railway systems in the definition, introduction, testing and monitoring of processes and in the maintenance and servicing of rolling stock.
Our independent assessments, inspections and audits are performed according to EU directives and regulations, European (EN) and international (ISO/IEC) standards and industry standards (IRIS from UNIFE).
Contact us for individual offer from our experts!
Improving trust with rail transport certifications
Our rail traffic certifications document your compliance with legal regulations, rules and industry standards.
Use our tried-and-tested audit methodology to design, optimize and monitor your processes – because reliable processes and transparent documentation are the basis for successful rail traffic certification.
You can strengthen your end customers' confidence and enable market access with pre-qualified products. These are important pre-conditions if you want to strengthen and improve your market position in Europe.
Our services for rail traffic certifications
We implement our audits and certifications for rail traffic in several steps that are applied in combination and throughout the project:
Examination of the certification application
Planning of audit/certification (requirements, scope, contents, sites and documents)
Execution of the audit plan for the first audit
Performance of the first audit (document check and inspections on site, interviews)
Presentation and communication of results (deviations, recommendations/measures)
Execution of the related audit report
Issue of the corresponding certificate
Planning and performance of the surveillance audit (based on: audit reports and action plans)
Planning and performance of the recertification audit
Upon request, we can also include preliminary audits in the process and conduct repeat audits where necessary. Our lead auditors will ensure that processes and schedules are observed.
Extensive competence and a solution-based approach for your audits and certifications
Auditing and certification for processes and management systems are part of our core business. They are conducted by a team of auditors with extensive experience in the European and international rail business. Extensive knowledge of railway operations and the production of rail vehicles enable us to assess maintenance and servicing processes.
As an internationally active partner we will help you to achieve the necessary certification for rail traffic. We rely on our tried-and-tested, solution-based and economical methodology and efficient processing in time. We have extensive industry experience, global project experience and extensive technical competence that we are happy to deploy on your behalf.
Our Sustainability Initiatives
Nothing less than the future is at stake. Companies, institutions, public authorities and each and every one of us can play a positive role in shaping the path to tomorrow. We provide you with comprehensive support to ensure that you operate safely, sustainably and efficiently for many years to come.
Learn more about rail transport certifications
TUV Rheinland UK Rail Certification business can offer services across the range of UK rail approval requirements
Approved Body (ApBo)
Designated Body (DeBo)
Assessment Body (AsBo)
Entity in Charge of Maintenance (ECM)
Rail Industry Standard (RIS) for both Vehicles and Plant
Our Accredited Certificates supporting this can be seen above. Through our sister Certification Bodies we can provide equivalent services across Europe and beyond.
Last Visited Service Pages