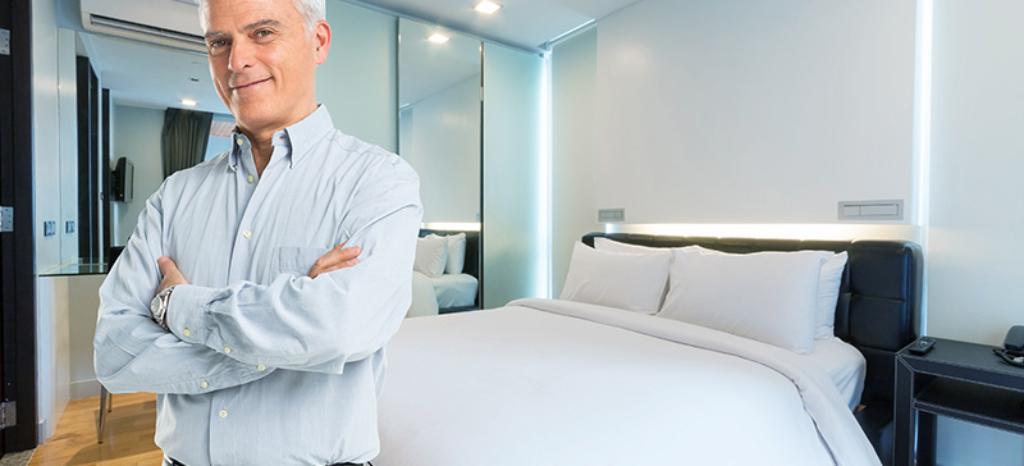 Mystery Checks Put Your Service Quality to the Test
Satisfied guests return and gladly recommend your restaurant or hotel to others. Obtain a neutral look from outside and thereby improve your quality standards even further. Our auditors examine your establishment – incognito and from a guest's point of view. Thus you learn more about the strengths and weaknesses of your operation and receive an individual assessment from our experts, including specific suggestions for improvement.
In preparation for the mystery check, our auditors investigate previously agreed criteria, such as your website or telephone booking service. At this point, objective facts, such as telephone access and the processing times of offers and especially soft skills such as the employee friendliness are assessed.
The mystery check in tourism covers the utilization of your offers (e.g. hotel accommodation, restaurant or spa use) and ends with a final discussion.
Benefits of Our Mystery Check at a Glance
With independent mystery checks by TÜV Rheinland you can
Increase your sales potential per guest through an established referral management.
Increase your energy efficiency and reduce costs.
Develop and effectively utilize areas for improvement.
Improve the quality of your service.
Gain additional sales multipliers through enthusiastic guests.
Our experts at TÜV Rheinland welcome your questions and are available for further information on our mystery checks.
Procedure of a Mystery Check by TÜV Rheinland
1. Define the criteria (optional)
Together we determine the criteria with which our inspectors will later put your restaurant or hotel under the microscope: from internet or telephone reservations to check-out. Our experienced auditors will advise you on the selection.
2. Mystery check
As an anonymous guest our auditor checks if your service is meeting up to your quality standards. We evaluate, for example, telephone availability and the processing times of quotations as well as soft factors such as the friendliness of your staff.
3. Report
You receive the results of our mystery checks in a detailed report with photographic documentation giving you additional, specific advice on possible improvements.
An Overview of Our Complementary Certifications: Offering More Than the Customer Expects
Certification in service quality: Good service is not an accident
With no other management system can you integrate customer requirements into your business processes as well as with the system for service quality by TÜV Rheinland. A tool that allows you to train your employees on customer-orientation, and a certification that sets you apart from the competition.
Certification of quality management system according to ISO9001: Step-by-step to success
Quality is not an accident but the result of consistent, further development.
For long-term success, quality must be understood as a core task. The internationally recognized ISO 9001 certification is suitable for tourism businesses of all sizes and structures. In order to continuously improve your business, responsibilities, competencies and procedures are obligatory and regularly monitored.
Certification of environmental management: Sustainable, low-impact tourism
With a certification of your environment management system according to ISO 14001 or EMAS , you prove responsibility towards the environment and natural resources.
Certification of food safety: Only freshly produced food up on the plates
The utmost care and safety when handling food is vital. Achieve safety from producers to consumers and have your food control system certified by us according to the international standards HACCP (Hazard Analysis and Critical Control Points) or DIN EN ISO 22000 . Your control system will be tested and confirmed by one of our independent experts who is internationally recognized in the field of food inspection and hygiene.
Information security according to ISO 27001: Protecting customer data
Is security in handling customer data a top priority for you? Prove it with a certification of your information security system according to ISO 27001 .
This might also interest you
Last Visited Service Pages