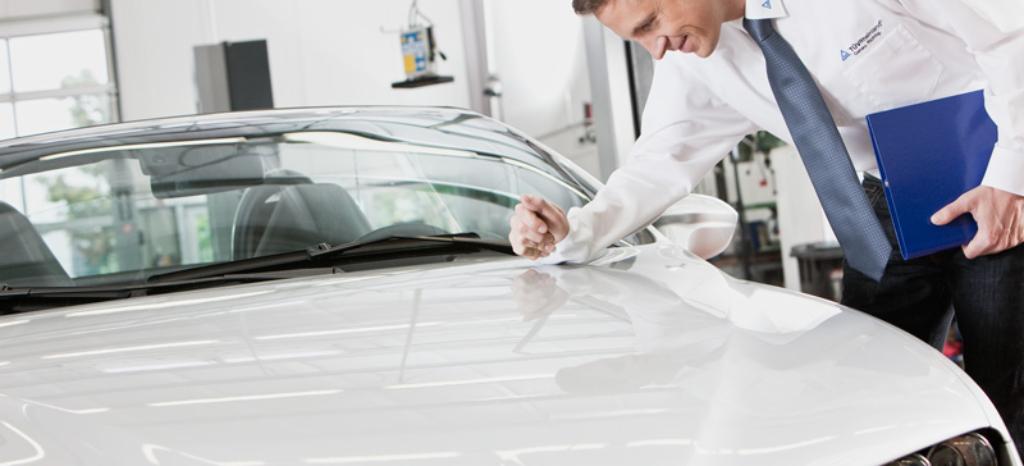 Determining Value and Damages with Neutral Reports
The value of a used vehicle or the cost of damages are often disputed by the parties involved. A neutral and independent report from our experts provides clarity for both parties. We provide accident reports, value reports, or return reports for private or business customers. Benefit from our reputation as assessors to verify the value of your vehicle.
Benefits at a Glance
Vehicle reports from TÜV Rheinland:
Enable easier settlement with insurance companies and between leasing or rental car businesses
Provide you with standardized reports in accordance with the guidelines of the German Institute for Expert Assessments (Institut für Sachverständigenwesen (IfS))
Provide you with reliable verification of damages and credible evidence for the other party
Enable you to benefit from our many years of experience as vehicle assessors and our wide-ranging network of experts
Vehicle Assessments
Our experts are at hand to assess used vehicles of all kinds and in all conditions. We take on:
Liability insurance reports to provide evidence and support for damages claims.
Full and third party cover reports in accordance with contractual agreements as a solid basis for claim adjustments.
Value reports for determining current value, taking into account all details.
Return reports for leasing and rental vehicles based on TÜV Rheinland's catalog of criteria, with content tailored to the client's requirements.
Used vehicle reports for detailed inspection results based on customer orders.
Special reports for tasks individually tailored to specific cases.
Repair cost calculation for determining costs of repairing vehicle damages.
Reports for securing evidence: lock and key reports and accident analysis.
Assessment Examples
Commercial vehicles, custom bodies, coaches, and buses
Caravans and motor homes
Two-wheeled motor vehicles
Unit damages (for example, to engine, gears, axles)
Vehicle electronics, air-conditioning, safety systems
Agricultural machinery, construction machinery
Veteran/vintage cars
Fire damage assessment, post-fire investigation
Salvage and towing damage
Demonstration vehicles
Boats
Last Visited Service Pages