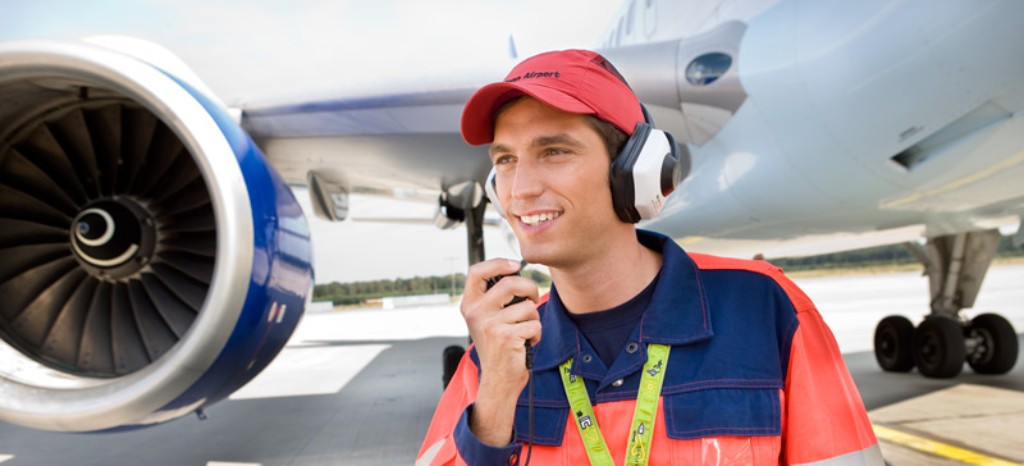 Quality and Safety in Airport Operations
Precision, punctuality, and safety are crucial for modern airports today. Our staff can work with you to optimize the quality of your airport operations and airport security. We can offer consulting in matters of planning, licensing, construction, and operating your airport - and can conduct all the necessary tests. Furthermore, we can also provide staff training and certify your management systems: from operational safety to supply chain security. We can cover it all.
Benefits at a Glance
With consulting, testing, and certification services from TÜV Rheinland, you:
Gain peace of mind through optimization of your security and safety processes
Boost customer satisfaction
Go sure that - with our support for the planning phase - your airport is sufficiently connected to individual and public transport links
Increase the safety, quality, and competitiveness of your airport
Document that your management systems comply with norms and standards for quality, occupational safety, supply chain security, and environment
Can work with a team of experts with years of experience in designing, constructing, and operating airports
Boost your competitiveness, even in the non-aviation business (for example, shopping centers, parking garages, etc.)
Looking for solutions? We would be happy to get together with you and discuss your requirements. Get in touch. We look forward to hearing from you.
Services for Airports - On Track for the Future
Our experts can provide consulting in the planning, approval, construction, and operational phases of airports.
Our services include:
Consulting during the planning approval procedure
Acoustics and noise insulation: noise protection zones, soundproof windows program
Structural engineering services
Electrical and facility technology
Flight operations area testing: surface and load capacity of runways and ramps
Periodic inspections of buildings, such as terminals and technical facilities
Specification and proof of reliability, availability, maintainability, and safety (RAMS analysis)
Optimization of your aviation security processes
Planning, acceptance, and approval of
Baggage handling systems
Lifts
Boarding facilities
Check-in desks
Equipment for passenger screening and baggage inspection - scanners
Petrol pumps
Consulting services
Corporate social responsibility (CSR)
Emission trade system (ETS), emission allowances
Aircraft handling - ground handling
Environmental protection
Facility management
Airport control center (ACC)
Air traffic control
Passenger processes
Ground services
Handling of dangerous goods
Fleet management
Transport link planning
Certification of management systems
Quality management system for manufacturers and suppliers of the aerospace industry, in accordance with EN / AS / JISQ JISQ 9100 and ISO 9001
Environmental management: ISO 14001, Eco-Management and Audit Scheme – EMAS
Occupational safety management / health and safety: Occupational Health and Safety Assessment Series - OHSAS 18001
Supply chain security: Supply Chain Security Management according to ISO 28000 and as specified by C-TPAT, the "Customs Trade Partnership Against Terrorism" of the U.S. Customs Service
Training and seminars for airport personnel: courses for aircraft handling personnel, flight safety assistants, and other crew
Review of IT security and IT quality
Looking for solutions? We would be happy to get together with you and discuss your requirements. Get in touch. We look forward to hearing from you.
This might also interest you
Last Visited Service Pages