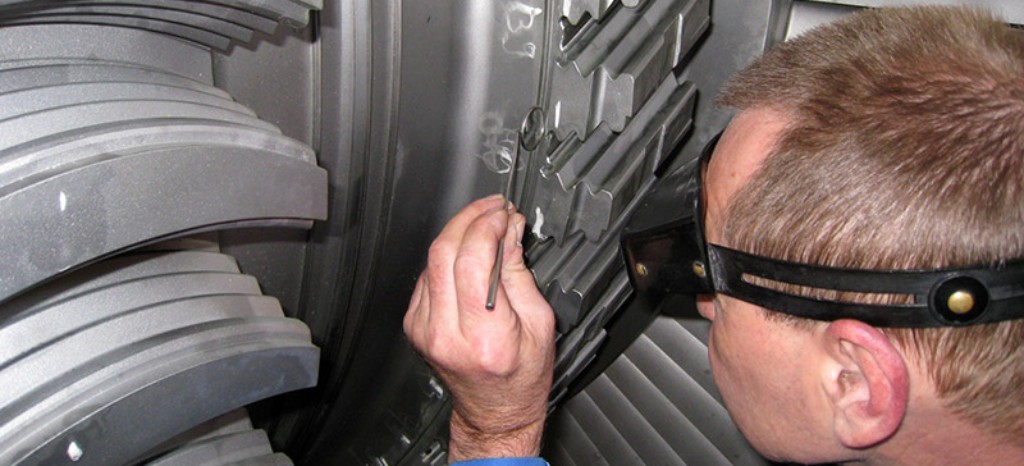 Find Defects Early and Save Money with Visual Inspection Services
Once they are in service, defective parts can be costly to repair. To help you avoid these extra costs, we perform visual inspection on welds to find and determine small defects.
Our certified welding inspectors (CWIs) are trained to determine the various lengths, measurements, and quality of welded parts and components and to verify that the product meets the requirements of the specifications – whether within the military, automotive, construction and aerospace sectors or other industries. We also offer for example a specific visual inspection service for welds used in locks and dams.
We provide visual inspection services anywhere in the world. Our inspectors have extensive training and experience – making TÜV Rheinland the inspection agency of choice.
Benefits of Our Visual Inspection Services at a Glance
With visual inspection services from TÜV Rheinland, you can be sure of:
Quality control and assurance.
Early detection of defective parts, saving you costly field repairs.
A lead against the competition with a neutral audit seal.
Reduced risk of company liability with documented safety standards.
Fast audit times and our long-standing experience.
Demonstrating high-quality standards.
TÜV Rheinland's exclusive, one-stop shop service
Compliance with local government and legal requirements
Visual Inspection Approach
We use a whole range of proper devices, such as filet weld gauges, undercut gauges, bridge cam gauges, flashlights, rulers, as well as a magnifying glass and a camera used for documentation assistance during the product inspection. The areas of concern will be marked up so that proper repairs can be done. This process will be repeated until no further issues are found. The inspector then follows up with inspection reports that indicate findings.
Reference Cases
| | | | |
| --- | --- | --- | --- |
| pdf | Reference Case: Safety Testing of Generators at Dam of Aswan, Egypt | 96 KB | Download |
Last Visited Service Pages