Harmful substance testing according to international RoHS standards for electrical appliances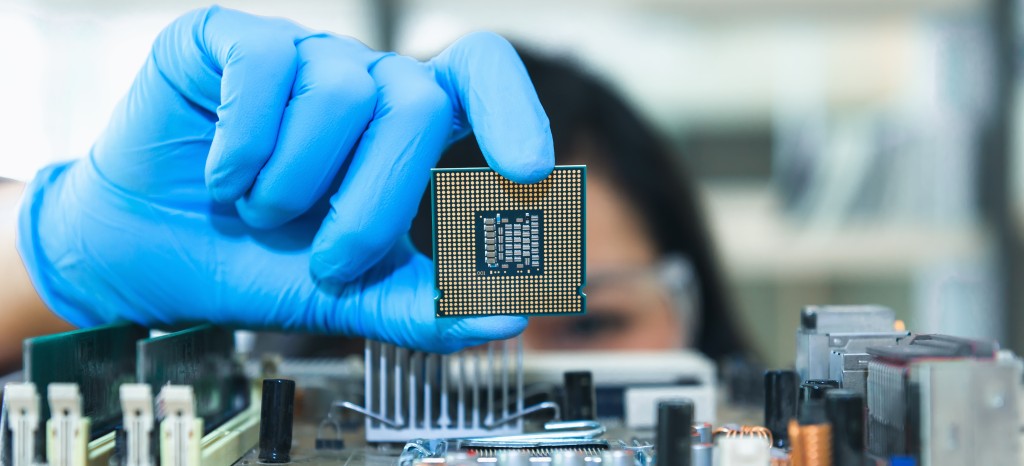 Documented compliance with global RoHS directives through our testing for harmful substances
Due to the increase of waste resulting from electrical and electronic components, devices and appliances, standards stipulating hazardous substances used in these products have become even more important. Applicable international RoHS directives and their equivalents limit the amounts of various hazardous substances such as lead, mercury, cadmium, chromium VI, flame-retardants, or phthalates.
We provide manufacturers and importers efficient and reliable RoHS testing services according to international requirements relevant to varying products and market regions.
As a globally recognized service provider, we have many years of experience and the competence necessary to offer you comprehensive one-stop testing services. Our experts are on hand to serve you at any time, anywhere in the world.
Would you like to find out more about our tests according to RoHS directives for electrical and electronic equipment? Contact us now!
Proof of conformity and quality according to RoHS testing requirements
Our testing services according to RoHS directives and international equivalents provide you independent proof of the conformity of your products. Independent testing ensures you meet your legal obligations and, at the same time, further secures the trust of your customers and business partners. Our comprehensive services help you gain valuable competitive advantage and increase your market opportunities. Reliable testing according to recognized international standards underscore your corporate commitment and contribution to protecting people and the environment in which they live.
Our services for product testing according to RoHS directives
Our experts use a combination of X-ray fluorescent screening and reference methods to determine the exact content of any restricted or hazardous substances in materials and products.
International RoHS directives apply to all electrical and electronic devices designed for operation with either direct current or alternating currents of up to 1000 Volt. While directives include devices dependent on electrical currents or electrical fields, they also apply to the equipment for the generation, transmission and measurement of those currents and fields.
Electrical function does not have to be the primary function of the product in order for it to be mandated under RoHS regulations. Substance rules now also apply to cables. In addition to solid cables, external cables that are not part of another electrical and electronic equipment (i.e. unfinished cables without plugs) must also comply with the RoHS restrictions.
While more substances (Four phthalates) have been banned since the latest version took effect in July 2019, new RoHS restrictions for medical systems and monitoring and control instruments will come into force as of 22 July 2021.
Limit values at a glance
Maximum limits defined by RoHS apply to every single homogeneous material found in your product. The content of the following harmful substances in materials shall not exceed 0.1% by weight:
Lead
Cadmium (limit value 0.01%)
Mercury
Chromium VI
Polybrominated biphenyls (PBB)
Polybrominated diphenyl ethers (PBDE)
Diethylhexyl phthalate (DEHP)
Butylbenzylphthalate (BBP)
Dibutyl phthalate (DBP)
Diisobutylphthalate (DIBP)
Special permits
The regulations already provide a list of exceptions for individual product groups and specific uses of materials and components.
Benefit from our experience with product testing according to RoHS
Thanks to our many years of experience in product testing across all industries, we are able to provide you with competent, flexible support and tailored services from a single source. Our tests are always carried out in accordance with current guidelines. We can also help you open new markets with expert consultation and assistance regarding international product certifications and registrations.
Are you interested in learning more about RoHS testing for your electrical and electronic devices? Contact our experts!
Our Sustainability Initiatives
Nothing less than the future is at stake. Companies, institutions, public authorities and each and every one of us can play a positive role in shaping the path to tomorrow. We provide you with comprehensive support to ensure that you operate safely, sustainably and efficiently for many years to come.
This might also interest you
Last Visited Service Pages