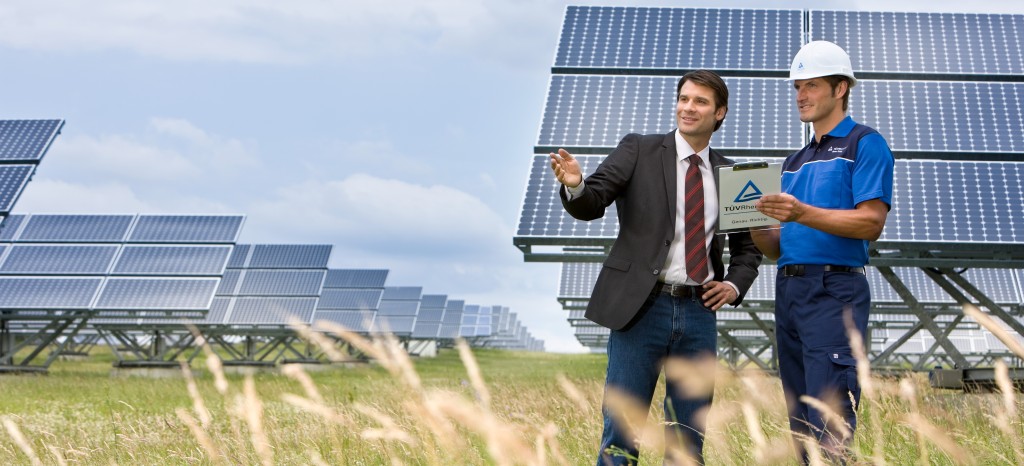 Ensure sustainability with environmental management training
Implementing a system that promotes environmental protection and reduces your company's carbon footprint while respecting applicable legal requirements regarding the environment is fundamental in today's business climate. Learning to reduce emissions, waste and wastewater and minimize energy and resource consumption benefits not only the planet, but your organization's efficiency as well.
We enable you to reach your environmental targets with seminars designed to help you implement an environmental management system based on ISO 14001:2015. Our courses incorporate other important guidelines and regulations as well, such as EMAS, DIN EN ISO 19011 and DIN EN ISO 14004. Successful completion of our training program can result in your certification as an environmental manager, auditor or an environmental protection representative.
Our expertise is recognized internationally, and our instructors are well-respected professionals equipped with extensive real-world experience in the field, setting us apart from the competition. We strive to make our modules responsive to the needs of participants by focusing instruction on practical examples and building a course framework that corresponds to actual organizational functions.
Speak with one of our service representatives to learn all the details!
Environmental manager training is a win for your company
Environmental protection benefits us all – both as individuals living on the planet and organizations competing in the marketplace. Staying abreast of regulations, standards and norms intended to protect the environment means your company eliminates the chance of incurring fines and penalties or being subject to liability suits. It also sends a clear message to customers and the public that your organization is committed to operating cleanly and responsibly.
Internally, the work of a qualified environmental manager can reduce costs by minimizing the use of expensive resources and preventing or reducing emissions, waste and waste water and water use. The synergistic effects on other management systems are another boon to your organization.
An environmental officer training course built on DIN EN ISO 19011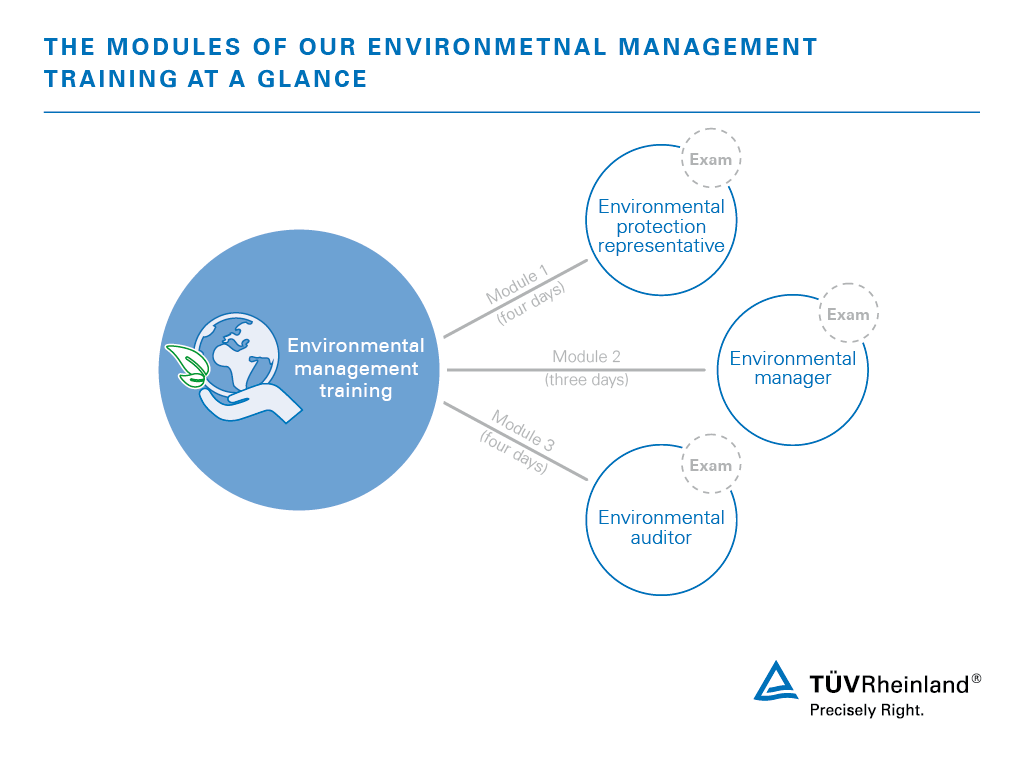 Our environmental management training is divided into three modules:
Module 1: Environmental protection representative, four days including exam; provides basic knowledge and an overview of local environmental law, duties of organizations and responsibilities of operational environmental protection, as well as identification, interpretation and application of regulations
Module 2: Environmental manager, three days including exam; participants learn how to build and develop a successful environmental management system in their company and to comply with legal requirements
Module 3: Environmental auditor, four days including exam; certification is valid three years; describes how to audit an environmental management system, how to plan and carry out an environmental audit, communication techniques and how to deal with difficult auditees
Reputation and responsiveness in environmental management training
Earning your certification with us conveys your dedication to seeking out a highly regarded partner for environmental management training. Our reputation allows us to attract experts with strong backgrounds in industrial and corporate environmental management to lead our courses.
Contact us for more information about our environmental manger trainings!
Our Sustainability Initiatives
Nothing less than the future is at stake. Companies, institutions, public authorities and each and every one of us can play a positive role in shaping the path to tomorrow. We provide you with comprehensive support to ensure that you operate safely, sustainably and efficiently for many years to come.
This might also interest you
Last Visited Service Pages