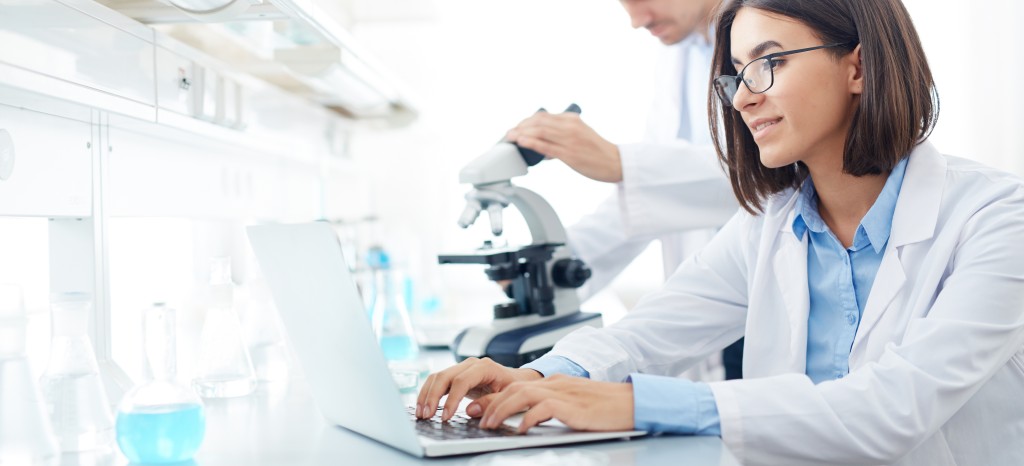 Registration, Evaluation, Authorization and Restriction of Chemicals
REACH is a European Community (EC) safety regulation that deals with the registration, evaluation, authorization and restriction of chemical substances. Effective from 1 June 2007, REACH requires that manufacturers and importers register all substances they produce in and/or import to the EU in quantities ≥ 1 ton per year with the Helsinki-based European Chemicals Agency (ECHA).
As a European Union (EU) regulation, REACH fully applies to all member states.
REACH compliance poses a big challenge for most companies. It is a complex set of regulations that require extensive and specific technical competence and knowledge. As your experienced partner, TÜV Rheinland offers professional REACH services for the efficient REACH registration of your product´s chemical substances. We can assist you at each stage, providing consultancy and testing for manufacturers, distributors, and importers on all requirements for successful REACH registration.
Benefits of our REACH Compliance Services at a Glance
With TÜV Rheinland's professional REACH services, you can:
Secure access to the European market by ensuring the mandatory registration of your product´s chemical substances.
Rely on our qualified and trusted REACH registration experts.
Achieve REACH compliance cost-effectively and steadily.
Boost confidence in the quality of your products and services.
Use your financial and human resources more efficiently.
Benefit from TÜV Rheinland´s one-stop-shop services.
Our REACH Services
REACH services prior to registration
REACH consultation and advisory services
Analysis of REACH involvement
REACH project plan
Risk analysis, including risks of SVHC substances
Conformity evaluation
Substance inventory
Data gap and cost analysis
Preparation for REACH registration
REACH pre-registration services
Company representation during pre-registration
Pre-registration of all substances
Consortia management services
Guidance through Substance Information Exchange Forum (SIEF)
Preparing consortia formation
Representing companies in consortia
Checking your consortia contracts
Checking the cost sharing model of your consortia membership
Checking the validity and nominal value of shared study reports
REACH registration services
Representing your company during registration while guaranteeing your anonymity
Laboratory support (for testing, toxicology, planning and execution of studies)
Compilation of technical dossiers (IUCLID 5)
Compilation of CSA/CSR (Chemical Safety Report)
Support for the authorization procedure
Complete "only representative" services for non-EU manufacturers
Registration of new substances
Communication with the ECHA
REACH authorization services
Identification of substitution alternatives for your substances
Implementation of risk management measures (hazard control)
Verifying the physicochemical and toxicological data of the relevant chemicals in your products
Socio-economic analysis
REACH testing services
Development and application of test strategies
Analytical testing of SVHC substances
Screening tests for CMR Categories 1 and 2
Filtering the substances and laboratory strategies
REACH compliance services
Development and update of safety data sheets with product assessment data
Evaluation of studies
Support for the CLP regulation on classification & labeling
General project support
REACH training workshop
Examples of Products Subject to REACH Registration
If you are a manufacturer or importer of one or more of the products listed below, you must complete REACH registration procedure prior to obtaining legal access to the EU market.
Alloys and plastics
Chemicals
Oil, fuel and gas
Semi-final products such as plates, pipes, tubes, castings
Toys
Furniture
Cosmetics, accessories
Stationery
Pigments, paints, glues
Detergents
Textiles, footwear, leather
Electronic and electrical products
and more …
Registration, Evaluation, Authorization and Restriction of Chemicals
REACH stands for: the Registration, Evaluation, Authorization and Restriction of Chemicals
Registration
Manufacturers or importers who manufacture and/or import substance(s) to the European Union (EU) in quantities of one ton or more per year OR import articles with substance(s) intended to be released in quantities of one ton or more per year must register those substance(s) with the European Chemicals Agency (ECHA) by submitting a technical dossier detailing all physicochemical and toxicological properties of the chemicals involved and the safety measures required in handling them.
For substances contained in products that are imported or manufactured in quantities of more than 10 tons per year, a Chemical Safety Report (CSR) including exposure scenarios is also required for successful REACH registration.
Evaluation
The ECHA will review all REACH registration documents and may request additional information if deemed necessary.
Notification
Producers or importers of articles may need to notify the ECHA if there is any SVHC in said articles above a concentration of 0.1% by weight.
Authorization
ECHA authorization is required for Substances of Very High Concern (SVHC). The list of substances subject to authorization includes those that fall into the following categories.
CMR − Carcinogenic, Mutagenic or Toxic to Reproduction
PBT − Persistent, Bioaccumulative Toxic
vPvB − Very Persistent and Very Bioaccumulative
Substances of equivalent concern with scientific evidence of probable serious effects
Authorization may be granted if there are no suitable alternative substances or technologies available and if the social and economic benefits outweigh the risks.
Restrictions
EU member states may propose restrictions on the manufacturing, marketing and use of certain dangerous substances and preparations. These may be subject to EC-wide restrictions if their use poses unacceptable risks to health or the environment (Annex XVII REACH).
REACH SVHC List
The SVHC candidate list, which is part of EU REACH regulation, currently contains 235 chemical substances. The ECHA will later determine whether these substances should be added to the authorization list. All manufacturers, importers and retailers involved in EU markets are advised to ensure that their products are free from these SVHCs in order to avoid possible penalties and product recalls.
Role of the Companies in the Supply Chain Regarding REACH
Manufacturer
Duty of REACH registration
Duty of communication
Communication of safe use
Duty to communicate information to customer
If necessary: REACH authorization
Importer
Duty of REACH registration
Duty of communication
Communication of safe use
If necessary: REACH authorization
Notification (SVHC in articles)
Duty of information (SVHC in articles)
Downstream user
Communication of usage
Application of information from MSDS
Preparation of chemical safety report for special uses
Distributor
Duty to communicate information down the supply chain
Transfer to safety data sheets respective of information for safe use (downstream)
Transfer of use conditions (upstream)
Scope of REACH Registration
Chemical substances (single elements and their compounds)
Preparations (mixture of substances including alloys and plastics)
Articles (special shapes or designs that function to a greater degree than their chemical compositions)
PFAS testing: Prepare now for legal changes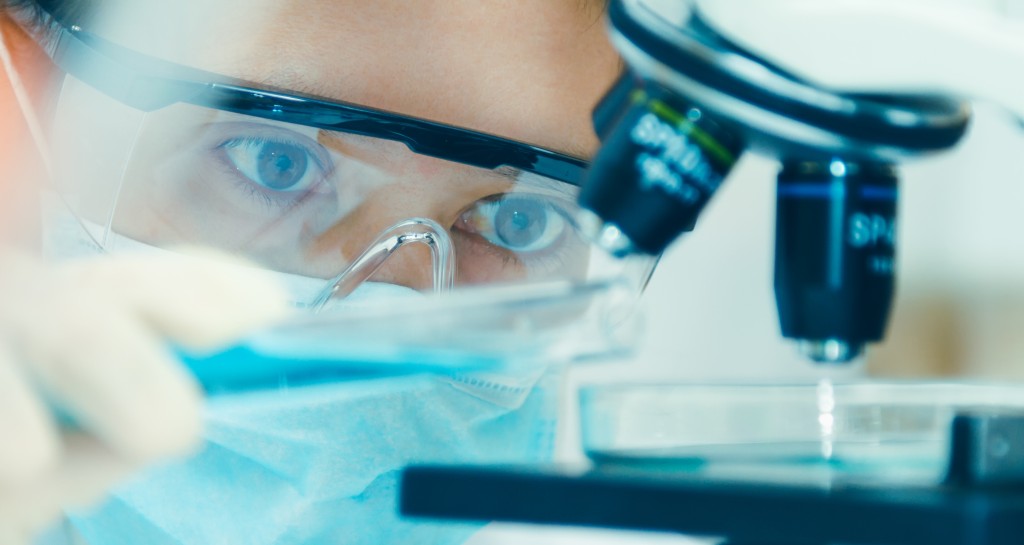 The PFAS (per- and polyfluoroalkyl substances) group of chemicals is currently attracting particular attention in international markets. These chemicals have been detected at high levels in the environment. They are also harmful to the environment, hazardous to health and very persistent.
In the US market, some states have already introduced restrictions on the use of PFAS in clothing or food packaging. In January 2023, five national EU authorities submitted a proposal to restrict PFAS in the EU. On February 7, 2023, ECHA published the report on the proposed Annex XV restrictions, which in its current form would represent one of the largest bans on chemicals in Europe.
Respond to the issue now! You can safeguard your products with a chemical analysis. As an experienced testing and certification body, we have been dealing with the internationally applicable critical values for a wide range of chemical groups for years. We offer you four different test packages to determine if the proposed restrictions would affect your product:
Test package 1 Existing restrictions for the EU market (incl. Switzerland).
Test package 2 Existing and future restrictions for the EU market
Test package 3 Testing of more than 100 PFAS
Test package 4 Total fluorine content
Take the first step to be able to replace PFAS-containing components in a feasible way. With an analysis and monitoring of your supply chains, you can also remove PFAS from your production. We are happy to support you with our on-site audits.
References
| | | | |
| --- | --- | --- | --- |
| pdf | Reference Case: European-Plastic-Joint-Stock, Vietnam | 101 KB | Download |
Downloads
| | | | |
| --- | --- | --- | --- |
| pdf | REACH Compliance Services | 939 KB | Download |
Our Sustainability Initiatives
Nothing less than the future is at stake. Companies, institutions, public authorities and each and every one of us can play a positive role in shaping the path to tomorrow. We provide you with comprehensive support to ensure that you operate safely, sustainably and efficiently for many years to come.
This might also interest you
Last Visited Service Pages